Drone camera: Drones are cool! In addition to that, they are now the go-to devices for many Vloggers and filmmakers (you may have even spotted drone cameras in weddings) for aerial shots. These toy-like cameras are now extensively used to capture an aerial view of landscapes, buildings, and events, which otherwise would have required a helicopter or a crane. The modern-day drone cameras are available with improved cameras, battery life, gimbal support, and smart flying technology making them more powerful and comfortable to fly. We take a look at some of the best drone cameras that are available in India right now.
Best Drone cameras to buy in India
DJI Mini 2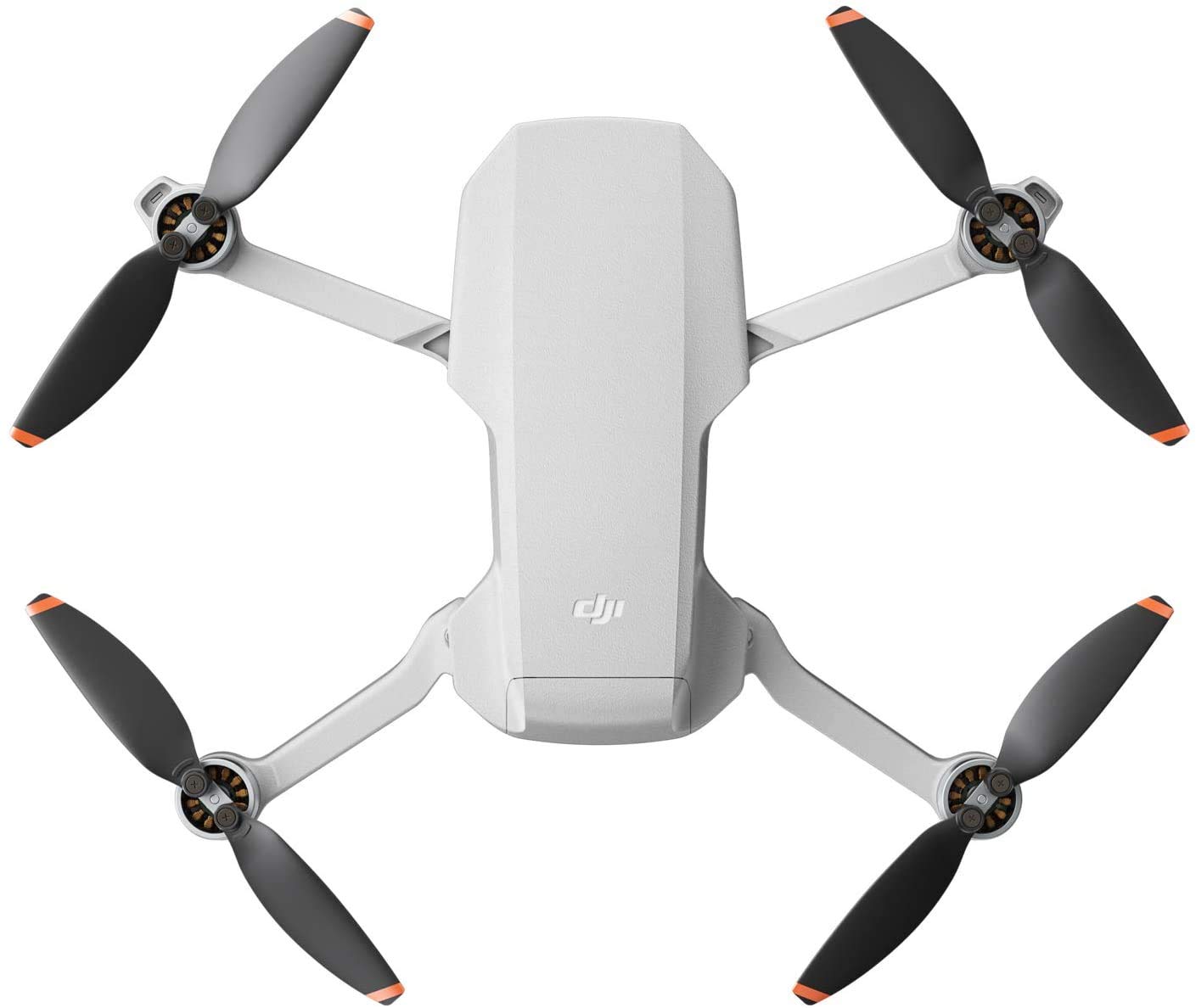 DJI is the world's biggest drone maker, and the Mavic Mini 2 is its latest product. The drone camera is compact and lightweight, tipping the scale at just 250 grams – which means it fits the nano category and doesn't require any permission from the authorities to fly. The other highlights of the DJI Mini 2 are a large controller, Ocusync that is rated to provide a solid and reliable link with low latency, and support for DJI's Fly app. For photography, the drone features a small 1/2.3-inch 12MP camera with auto-mode, 2x Zoom, and 4K video recording at 100 Mbps bitrate up to 30fps. The best drone camera has up to 30 minutes of fly time with a full charge.
The DJI Mini 2 is currently selling in India via major e-commerce platforms such as Amazon.in and Flipkart at Rs 89,900.
Ryze Tello
Aka DJI Tello, the drone camera is fitted with a 5MP camera that is backed by electronic image stabilisation (EIS) to reduce blurriness. The device also employs an Intel processor for image processing and EZ shots to record short videos in the 360-degree, circle, and up and away. The Ryze Tello touts a 13 minutes flight time, 100m flight distance, dual-antennas smart switching, and 720p HD transmission. The drone weighs just 80 grams and packs collision detection and propeller protection to keep it safe from any sort of accident. You can pair the Ryze Tello with your mobile phone via the Tello app and VR headset for the first-person view. There are auto takeoff/ landing, vision positioning system, failsafe protection, and low battery protection features as well.
The Ryze/ DJI Tello drone camera price in India is around Rs 12,990.
GD-118 drone
GD-118 is another camera drone that you can buy in India right now. The device should get the job done with its built-in 120-degree wide-angle lens of unknown resolution, without burning a big hole in your pockets. The camera can allegedly capture photos in FHD and videos in 4K resolution. The drone has Wi-Fi connectivity for wireless pairing, a four-channel control system, and a remote distance of up to 100 meters. As for the battery life of the GD-118 drone camera, the company claims that it can fly for 20 minutes with 80 minutes of charge time.
The GD-118 drone camera price in India is set under Rs 7,000. You get a one-year warranty on the product.
Amitasha Camera drone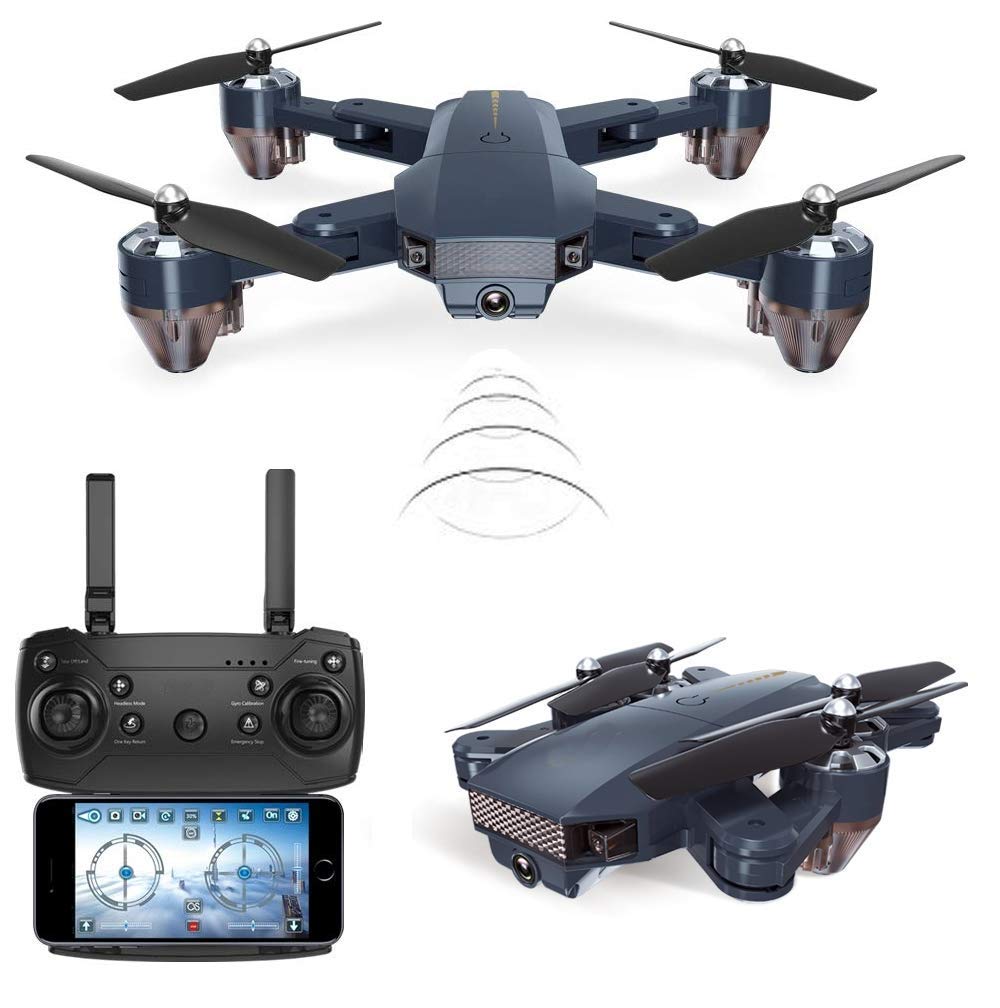 It's not as feature-packed as Ryze/ DJI Tello, but Amitasha camera drone is certainly among the best offerings under Rs 6,000 in India right now. The quadcopter can go as high as up to 33 feet from the ground and shoot videos and images at 480p resolution. The drone at 310 grams is slightly heavier than the other options stated above, but the foldable design should make it comfortable to carry. The Amitasha camera drone packs a 500mAh battery, which takes around 40 minutes to charge for around 10-12 minutes of fly time. The drone supports Wi-Fi, auto-hover mode, one-key take-off/ landing, 3D rollover, and a six-axis gyro and light sensor. There is no warranty on this product.
Ninja UAV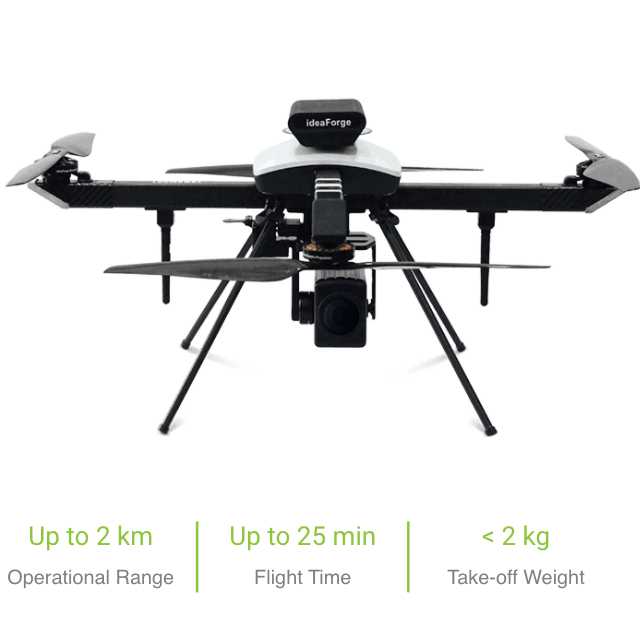 Ninja UAV is a micro quadcopter, which means you'll require permission to fly it in India. The drone camera is lightweight and economical built for mapping and surveillance. It has up to 25 minutes of flight time and up to 2km operational range. The Ninja UAV also ships with a dual payload setup – an HD camera with 10x optical zoom and a megaphone. The company claims that the drone has up to 2kg take-off weight. Other features include autopilot, flight area breach prevention, GPS tracking, built-in RFID tag, and return home feature on low battery and high winds. The Ninja UAV is available to buy in India only via the company's official website.
Drone cameras FAQs
Is drone camera legal in India?
Drones are completely legal in India, as long as they are within the limit, in your direct visual line of sight, and outside the areas of "No Fly Zones". These zones are airports, international borders, Vijay Chowk in Delhi, State Secretariat Complex in State Capitals, strategic locations, and military installations.
Do I need permission to fly drones in India?
Only commercial drones require permission to fly in India. The basic ones like the nano drone camera that is flown below 50 feet and micro drown, flown below 200 feet, don't require a license. That said, all drones, except those in the nano category, must be registered and have a Unique Identification Number (UIN) issued from the DGCA.
Some other rules you need to keep in mind while flying a camera drone
Drones cannot be flown more than 400 feet vertically

Be wary of the "No Fly Zones"

Drones should be in your direct sight

All drones, excluding those from the nano category, should be fitted with GPS, Return-to-home (RTH), Anti-collision light, ID plate, a flight controller with flight data logging capability, RFID and SIM/No Permission