Gone are the days when only flagship smartphones used to be good enough to play high-end games. Even affordable handsets these days come with the kind of hardware that's more than enough to run all the latest titles available out there without any issues. If you're a gaming enthusiast who doesn't want to invest in super-premium phones, you've come to the right place. Here, we've gathered the best options under the Rs 15,000 bracket that will run high-end games like PUBG Mobile without any hiccups. And irrespective of their gaming aspects, these devices are also great all-round smartphones too. Without wasting any more time then, let's begin.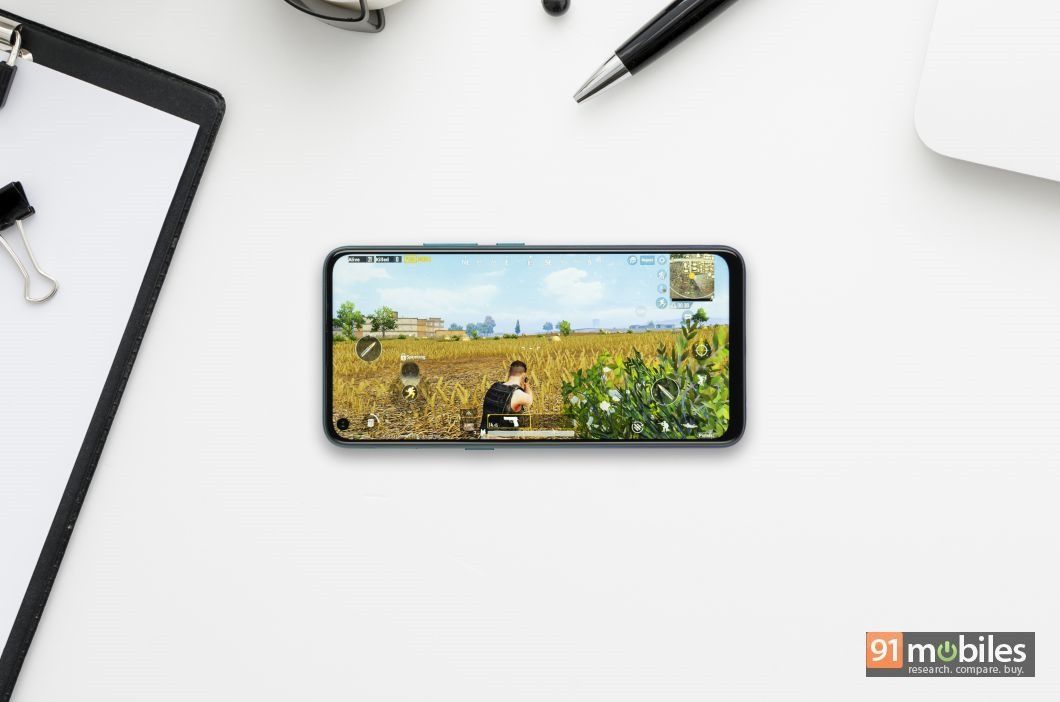 Fast and smooth performance is guaranteed by the Vivo Z1 Pro's internals — 2.3GHz Snapdragon 712 processor, which is accompanied by up to 6GB of RAM. As if that wasn't enough for a fluid gaming experience, the phone has a 5,000mAh battery that can be charged at 18W. The front of the handset bears a 6.53-inch full HD+ LCD that's spread almost entirely across the front surface with a punch-hole to hold the selfie camera. The Z1 Pro is also known for its impressive triple rear camera setup and its 32MP front camera, which facilitates high-resolution selfies.
Related read: Vivo Z1 Pro review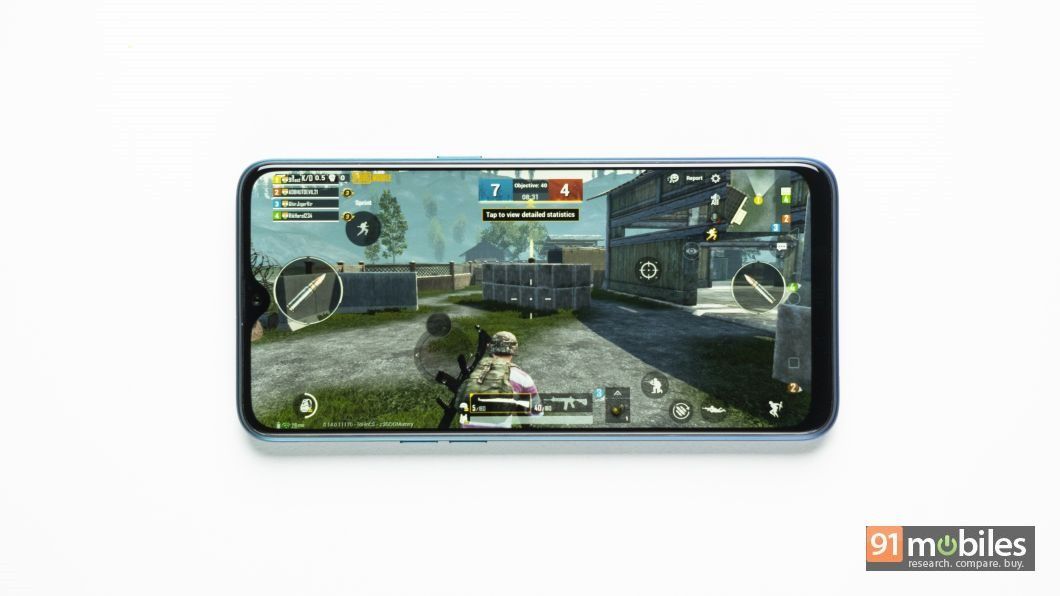 Starting at Rs 13,999, the Realme 5 Pro ships with the Snapdragon 712 chipset and up to 8GB of RAM. The 10nm SoC from Qualcomm grants it the power of a 2.3GHz octa-core CPU and an Adreno 616 GPU. For a smooth gaming experience, the phone also comes with HyperBoost 2.0 technology, which enhances touch response as well as framerates when activated. The Realme 5 Pro carries on its front a 6.3-inch LCD with full HD+ resolution, which manages to reel you in with its visuals. As for the battery, a 4,035mAh unit fuels the device that's accompanied by the VOOC Flash Charge 3.0 feature, which allows it to charge quickly.
Related read: Realme 5 Pro review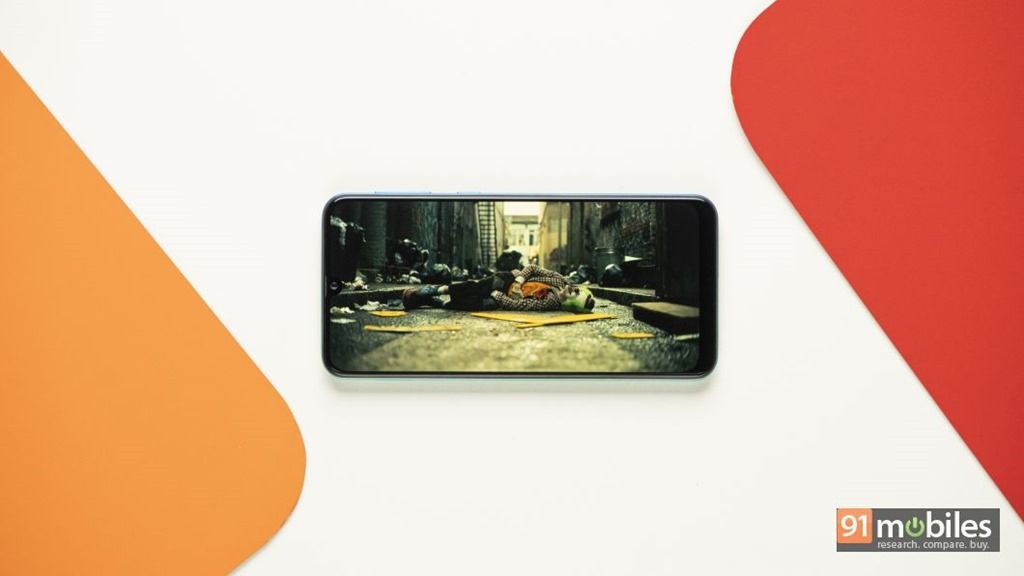 What will impress you the most about the Samsung Galaxy M30s is the incredible battery life, thanks to a 6,000mAh cell present inside it. Despite its mid-range price, the phone adopts a 6.4-inch Super AMOLED display with full HD+ resolution, giving you plenty of screen estate for an immersive experience. Moreover, the Galaxy M30s is powered by Samsung's new 10nm Exynos 9611 chipset that produces powerful performance with its 2.3GHz octa-core processor and its Mali-G72 MP3 GPU. This triple camera-equipped phone also has several gaming-focused features like Game Tools and Game Launcher as well.
Related read: Samsung Galaxy M30s review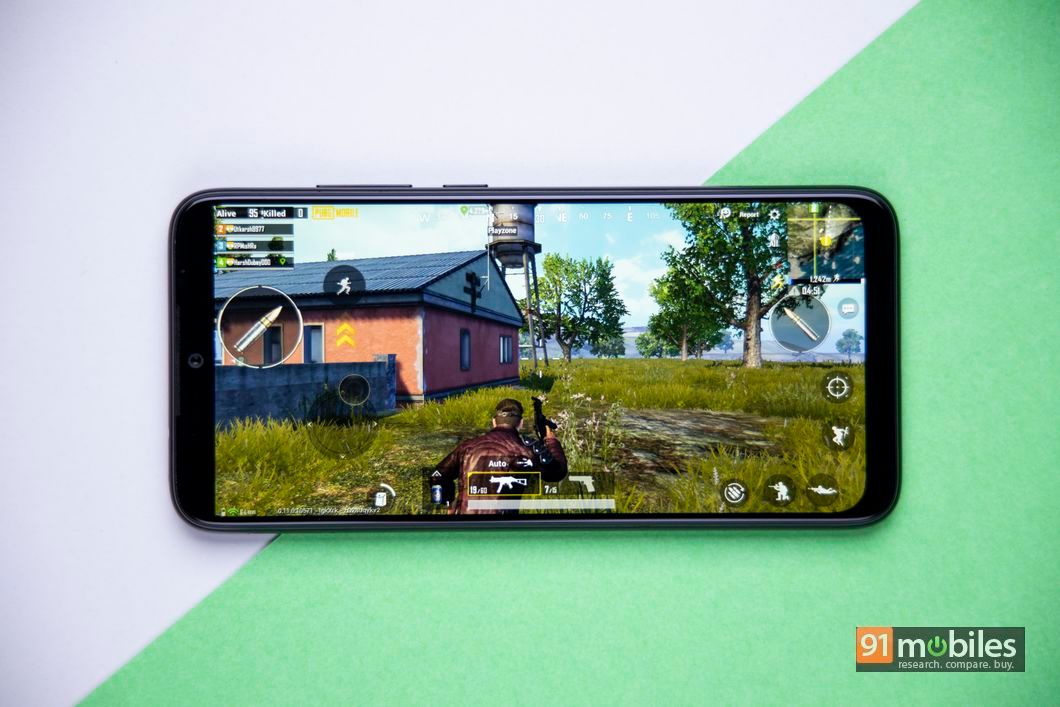 Xiaomi is known for dishing out power-packed handsets at attractive prices, and the Redmi Note 7 Pro is no different. This affordable device holds inside it the 11nm Snapdragon 675 chipset, which features a 2GHz octa-core processor and the Adreno 612 GPU. There's up to 6GB of RAM available to make sure your gaming sessions stay uninterrupted even in the background. Xiaomi has even blessed the phone with an immersive 6.3-inch LCD bearing full HD+ resolution. Thanks to its teardrop notch, the display covers almost the entirety of the front surface, resulting in an immersive experience while playing your favourite games. Lastly, this dual camera-toting phone offers a 4,000mAh battery with 18W fast charging support.
Related read: Xiaomi Redmi Note 7 Pro review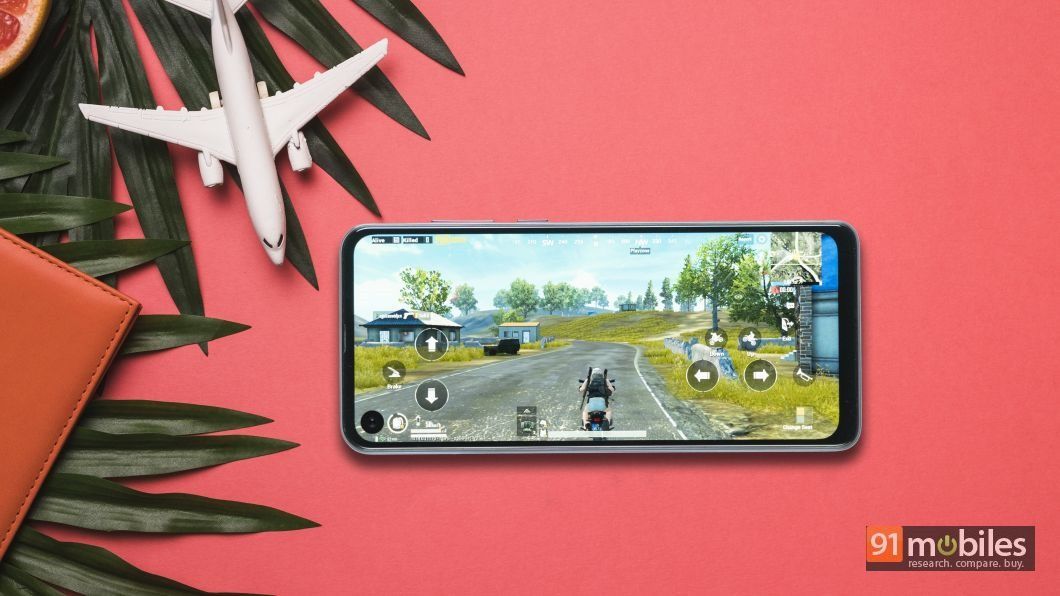 The Motorola One Action is known for its action camera capabilities, which includes the ability to capture videos in landscape orientation, even if it's held vertically. However, it's also a great option, especially for gamers. One of its highlights is its 6.3-inch full HD+ display, the full-screen nature of which is only blemished by a tiny camera cut-out in the left corner. Motorola uses Samsung's Exynos 9609 chipset in this device, offering the benefits of a 2.2GHz octa-core processor and the Mali-G72 MP3 GPU. Plenty of other features like Dolby Audio support, a triple camera setup, a 3,500mAh fast-charging battery and more make this handset an attractive proposition.

Related read: Motorola One Action review
Worthy mentions
Of course, all the devices mentioned above are fine choices below the Rs 15,000 mark. However, there are a few better options awaiting your attention in the form of phones that just barely exceed the Rs 15,000 threshold.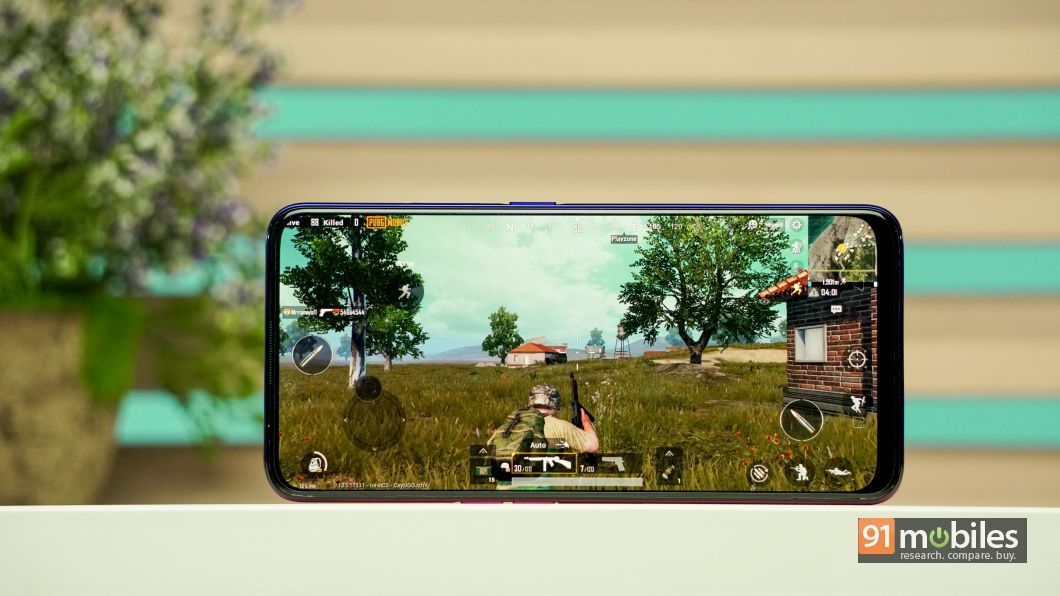 It's incredible that the OPPO K3 is able to offer a pop-up front camera and an in-display fingerprint scanner despite its low price. Moreover, it also grants the benefits of a dual rear camera setup. At its heart lies a Snapdragon 710 chipset bearing a 2.2GHz octa-core CPU and an Adreno 616 GPU. Up to 8GB of RAM is on offer here, aside from a वााब 3,765mAh battery. But the most attractive aspect about the K3 is undoubtedly its large 6.5-inch full HD+ AMOLED screen that stretches across its front surface without any notches or cut-outs to offer an immersive viewing experience.
Related read: OPPO K3 review
The Realme XT is among the most value for money propositions available right now. This exquisitely designed quad-camera phone holds a 64MP camera as its main snapper. It moreover, adopts the Snapdragon 712 chipset, with its 2.3GHz octa-core processor and its Adreno 616 GPU. This setup is complemented by up to 8GB of RAM and a 4,000mAh fast-charging battery. The XT renders its visuals on a 6.4-inch full HD+ Super AMOLED panel that hides an in-display fingerprint scanner underneath it.
Related read: Realme XT review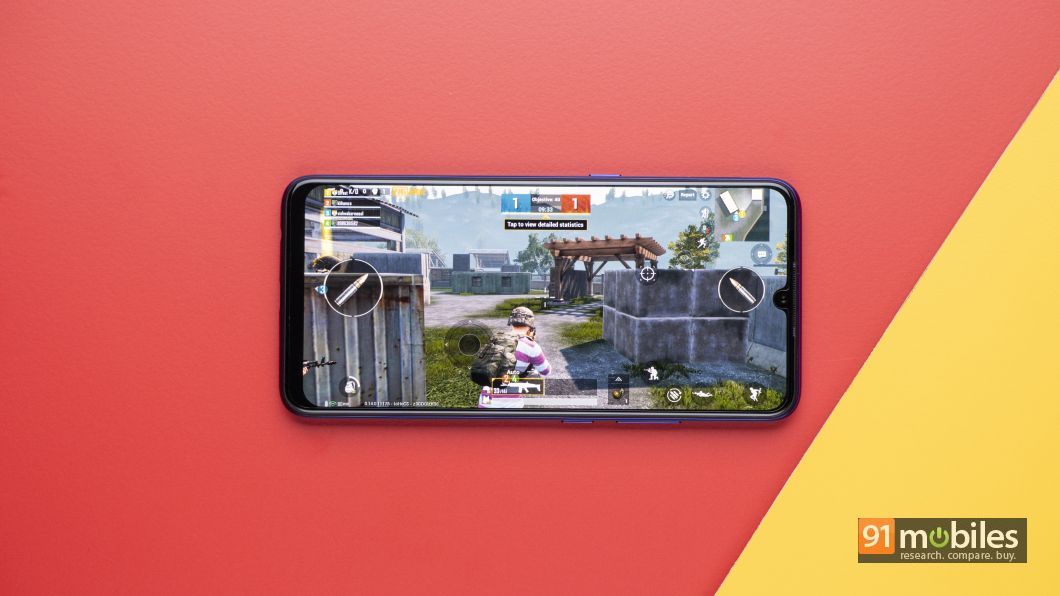 Another brilliant handset that only just breaches the Rs 15,000 mark is the Vivo Z1X, which is very similar to Realme XT in terms of its specifications. Like the XT, it houses an in-display fingerprint reader, a same-sized Super AMOLED display, a 10nm Snapdragon 712 chipset and a teardrop notch to hold its front camera. Its triple-camera array includes a 48MP main snapper, an 8MP ultra wide-angle camera and a 5MP depth sensor. And there's also a 32MP front camera present on the device for impressive selfies.

Under and around the Rs 15,000 mark, these are all the smartphones that you should consider to score Chicken Dinners and more. Let us know in the comment box below as to which one you'd go for.