"The Beyerdynamic Lagoon ANC headphones offer a battery life of up to 46 hours without ANC"
Germany-based audio products manufacturer Beyerdynamic has launched its latest product called the Beyerdynamic Lagoon ANC in the Indian market. The brand's latest offering is a premium pair of headphones which come with active noise cancelling. The company also says that the Beyerdynamic Lagoon ANC is also capable of personalising of noise cancellation and sound profile for the user of the device, thanks to the MIY app. The app is available for all compatible devices running Android or iOS. Notably, the Beyerdynamic Lagoon ANC is said to offer a comfortable around the ear design that properly covers the ears whenever you are using them when listening to music.
Beyerdynamic Lagoon ANC price in India
The Beyerdynamic Lagoon ANC has been priced in India on the premium costing spectrum at Rs 29,990. They will be up for grabs on Amazon, Flipkart, and Headphonezone.com in the country.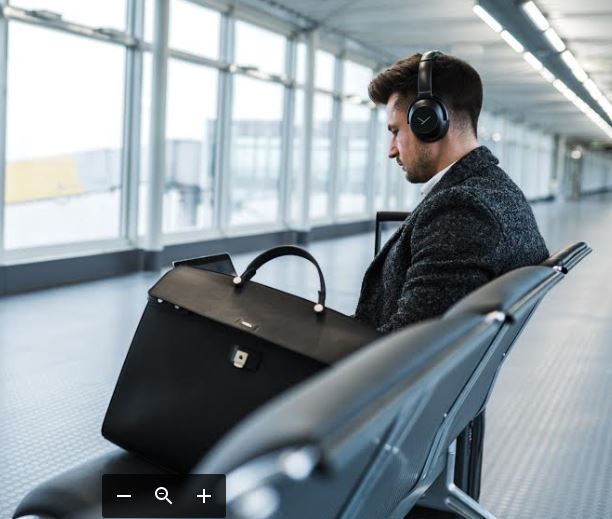 Beyerdynamic Lagoon ANC specifications
The Beyerdynamic Lagoon ANC headphones sit comfortably on your ears whenever you are using them, the company says. The headphones are said to be capable of offering Digital Active Noise Cancelling with Hybrid technology. They have a frequency range from 10Hz to 30,000Hz. The accessory has Bluetooth 4.2, which offers a range of around 10 metres. The device is said to offer up to 24 hours of battery when the ANC is activated and 46 hours when the noise cancellation is turned off.
"The sophisticated, comfortable design of the LAGOON ANC makes it the perfect companion for travelling: The ear-enclosing pads made of high-quality memory foam with protein synthetic leather covers are particularly smooth, follow the anatomy of the ear and are comfortable to wear. As a result, the over-ear closes up very well and reduces noise even without active ANC. The high-quality spring steel shackle sits comfortably – not too tight, but securely – on the head. The cans can be turned and folded flat for easy transport, making it easy to fit the headphones in the included compact hard case",
said the brand in a press release.