Highlights
Beyerdynamic TYGR 300 R gaming headphones have been launched in India

The headphones come with an included

1/4-inch adapter (6.35 mm), allowing them to be used in professional environments

Beyerdynamic TYGR 300 R price in India is set at Rs 15,499
Beyerdynamic is a world-renowned name when it comes to high-end audiophile gear. However, the company is also known for launching gaming headsets every now and then. Today, it has launched the Beyerdynamic TYGR 300 R gaming headset that comes with all the bells and whistles of a high-end gaming audio peripheral. Beyerdynamic claims that the Open-Back Circumaural gaming headphone can also be used in professional environments like a studio. Therefore, it has thrown in a 1/4-inch adapter (6.35 mm) along with the Beyerdynamic TYGR 300 R. However, the Beyerdynamic TYGR 300 R does not come cheap as it costs around Rs 15,499. The headphones will remain exclusive to Amazon for the foreseeable future.
Also read: Best gaming accessories on Amazon
Specifics about the Beyerdynamic TYGR 300 R's driver size are scarce at the moment. The company has specified that it has a frequency response of 5 – 35.000 Hz and a nominal impedance of 32 Ohms. It weighs 290 grams without the wire included, putting it on the heavier side of the spectrum. The Beyerdynamic TYGR 300 R features a lightweight design and a robust build to provide the perfect synergy between comfort and quality. The integrated acoustic-fleece helps prevent fatigue due to sharp highs as it levels the high frequencies without any loss of detail. The company claims that the headphones will fit comfortably for years and years to come.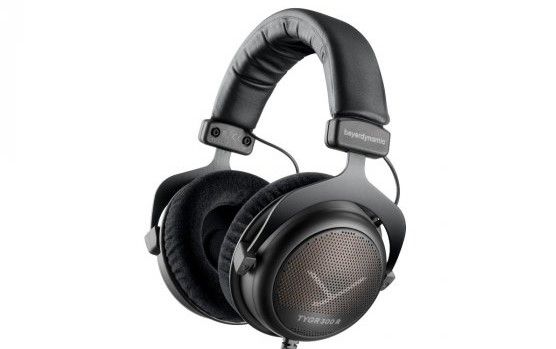 The Beyerdynamic TYGR 300 features a solid perforated housing with velour ear cups for added audio performance and comfort. The metal headband is also provided with a soft velcro-gripped leatherette cushion for prolonged use without causing any discomfort. The headphones come with a 1.6-metre tangle-free cord with a gold-plated 3.5mm audio jack that can be used on any smartphone, tablet, desktop PC, or laptop.