After declaring that it won't make smartphones anymore — and licensing its hardware business to Alcatel-TCL — it looked like the BlackBerry of the yore would not exist in its true form anymore. However, with the DTEK50 (review) and the DTEK60 (first impressions), BlackBerry showed the world that it had a tight leash on the aesthetics despite the fact that Alcatel was actually making these devices. Having said that, one rumour that had been doing the rounds late last year was that BlackBerry won't make phones with QWERTY keyboards anymore. Later, the Canadian company categorically stated that we shouldn't lose hope and something exciting could be in the offing.
That something exciting is the BlackBerry KEYone.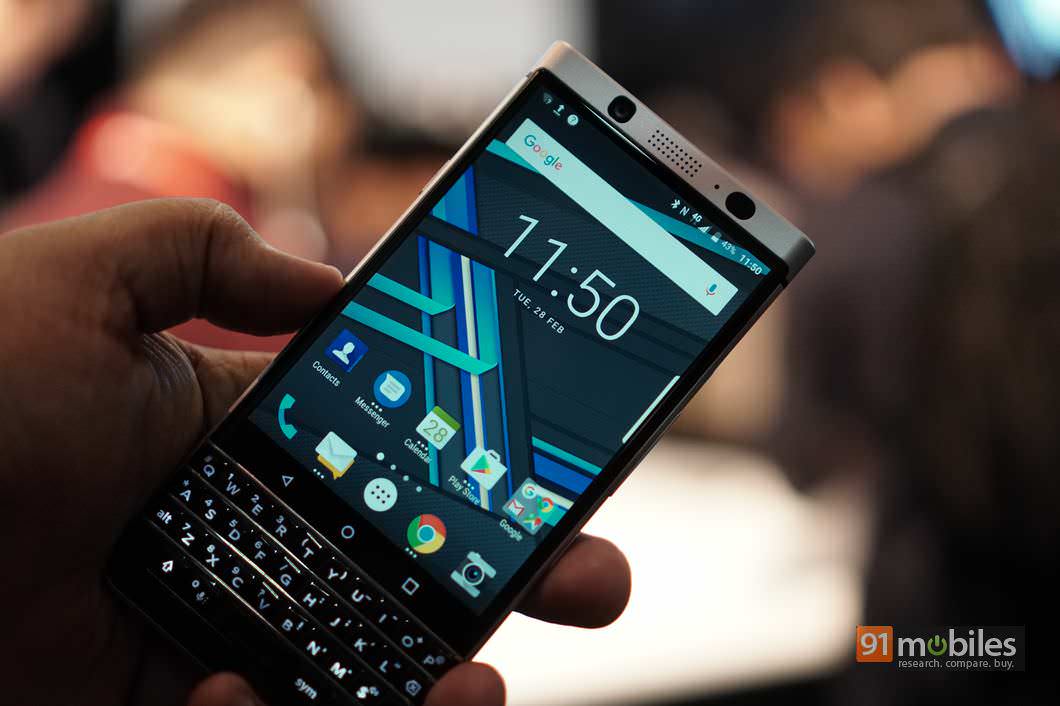 After months of speculation around a device codenamed BlackBerry Mercury – an Android smartphone with a keyboard – we have the KEYone. The fact that the KEYone has a physical four-row keyboard with an Android setup makes it interesting, primarily because it takes a little bit of the nostalgic factor and mixes it with the current market reality. Although, this is not something we've not seen before. Therefore, the KEYone is not exactly unique. At MWC2017, we spent some time with the $549 (approximately Rs 37,000) KEYone. Here's what we thought about it.
With a thickness of 9.5mm, the KEYone is a chunky device by today's standards. Also, it doesn't do much to hide the weight. The larger than life character of the phone is carried forward in the design as well, thanks to the massive rings around the camera lens on the front and the rear. The back side of the phone has the distinctive BlackBerry flavour with its perforated and massive BlackBerry logo bang in the centre. The mostly black smartphone has a few strips of grey just to break away from the monotony. The one thing we found odd in the design of the phone is that the power button is placed on the left edge and on the right edge you have the volume rocker, below which rests a convenience key. In our entire time with the phone, we were fidgeting with the convenience button and wondering why the screen wouldn't turn on. Guess it is just a matter of getting used to. All in all, design-wise, the KEYone is a familiar-looking device that looks and feels premium, just as all BlackBerry smartphones do.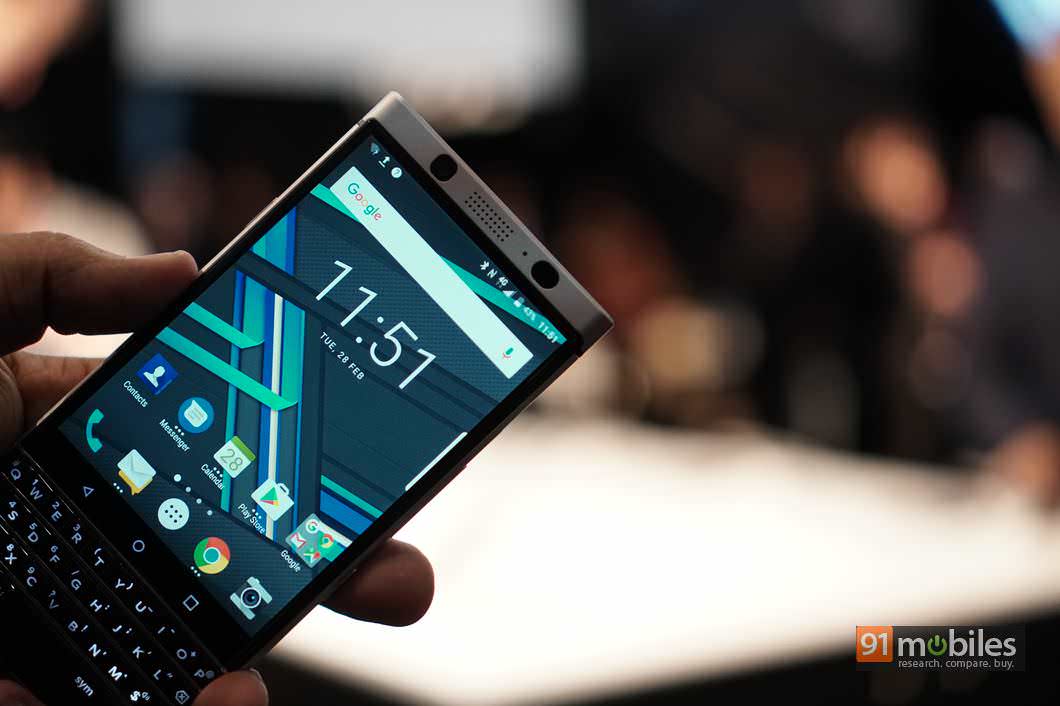 The display used on the BlackBerry is a 4.5-inch IPS LCD panel with a resolution of 1,620 x 1,080 pixels with a 3:2 aspect ratio. Where is the rest of the 300 pixels, you ask? Well, that is taken up by the QWERTY keyboard, the pièce de résistance of the KEYone. Before we move to that though, check out the device by browsing though the gallery below.