"The Passport showcases that the once iconic smartphone maker is still up for innovation and not averse to taking risks"
The new BlackBerry Passport is a strange beast. Attempting to take the road less travelled, the company formerly known as Research in Motion has chosen to endow it with a very different form factor than what we're normally used to seeing. BlackBerry loyalists aren't strangers to screens with a square aspect ratio, or to physical QWERTY keyboards. These are both key attributes of the Passport – a smartphone which the brand says has been purpose-built for productivity-driven tasks. But then, the device goes a few steps further thanks to an unconventional form factor that resembles the travel document it borrows its name from, and by adding touch and gesture capabilities to the aforementioned QWERTY keypad. The Passport has just been granted to us Indians and will set you back by Rs 49,990. The smartphone will be available for pre-order via Amazon India and BlackBerry priority stores until October 10th, following which it will go on sale across other retail outlets. Those booking via Amazon will get a free gift voucher worth Rs 5,000.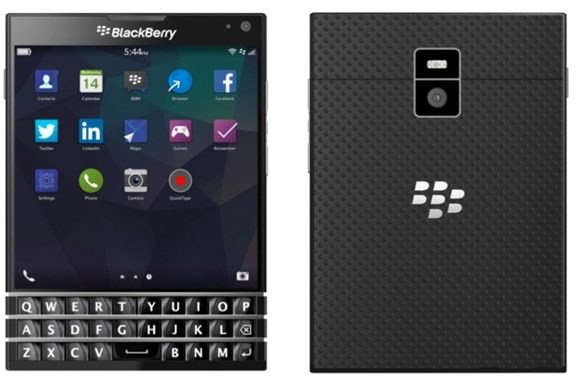 The BB PP, as we like to call it, brings loaded innards. Peering at the world with its square 4.5-inch 1,440 x 1,440 pixel resolution screen (453dpi) layered with Corning Gorilla Glass 3, the Passport is powered by a quad-core Snapdragon 801 processor clocked at 2.2GHz, along with 3GB of RAM, with 32GB of expandable memory, and a 13-megapixel primary camera also in along for the ride. The latter boasts compelling features like optical image stabilisation, a 5-element f/2.0 lens, a BSI sensor and 1080p video recording at 60fps. There's a rather mundane 2MP fixed-focus front snapper for video calls. A 3,450mAh battery inside the Passport strives to keep it alive for as long as possible. The physical QWERTY keyboard – which has always been the mainstay of the classic BlackBerry design ethos, has been blessed with the power of touch. So you can scroll web pages, flick to type, or move the cursor around… all by touch. The connectivity options comprise LTE, dual-band Wi-Fi ac, Wi-Fi hotspot, Wi-Fi Direct, Miracast, Bluetooth, A-GPS and NFC.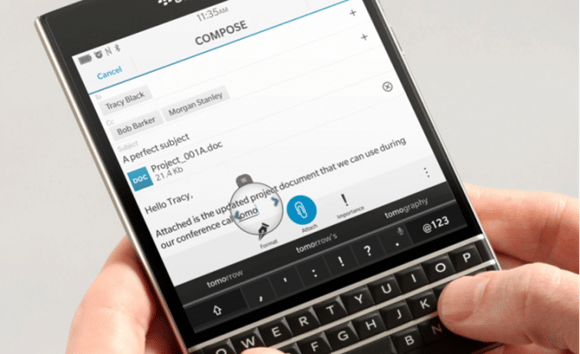 Running the very latest iteration of BB OS 10, version 10.3 to be exact, the software side of things on the Passport have been boosted with the addition of the Amazon Appstore, which serves up Android apps along with the usual BlackBerry World storefront that offers native and ported apps. The Passport is also the launch vehicle for BlackBerry Assistant, the digital secretary that is the brand's answer to the likes of Apple's Siri, El Goog's Google Now and Microsoft's Cortana. Then there's BlackBerry Blend, which is somewhat like Apple's Handoff feature on the new iOS 8, but is platform agnostic. With Blend, content from your Passport can be shared with other devices, including desktops loaded with Mac OS X or Windows, and even Android and iOS tablets.
An innovative form factor, typical BB build quality, loaded internals and some very interesting features – it seems BlackBerry hasn't left any stone unturned for the Passport. Keep an eye out for our first impressions to know what we feel about the noteworthy device, but for now, it'll suffice to say that on paper, this passport looks worth applying for.