Bluetooth headphones 2021: Over the head or over-ear headphones are still the preferred choice among creators and professionals. The reason is that headphones are comfortable, and in some cases, offer better sound than earphones. We'll be taking a look at some of the best over-ear headphones that are available in India under Rs 5,000 in this article. The options are all wireless so that you can pair them even with jack-less mobile phones. Fret not, modern-day Bluetooth headphones come with impressive battery life. Additionally, they also tout a built-in microphone to take calls. Here are the best affordable wireless headphones available in the market right now.
Over-ear headphones in India
Best Wireless Bluetooth Headphones under Rs 1,000
1. Zebronics Zeb-Thunder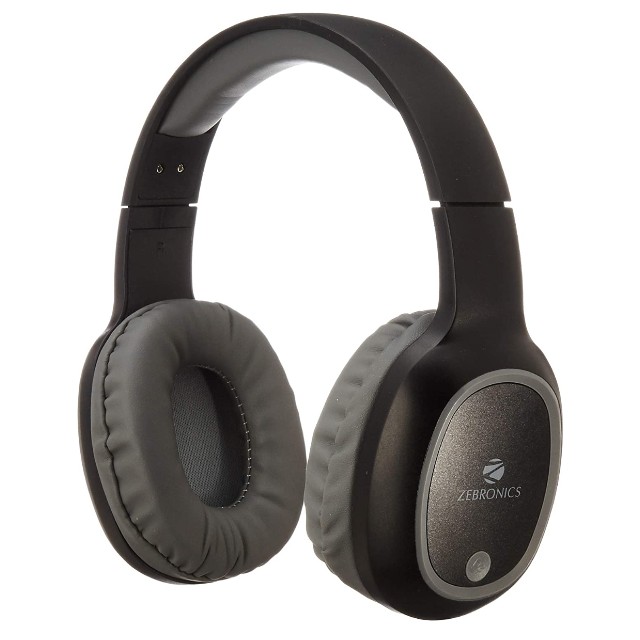 The affordable Bluetooth headphones have a solid plasticky build, with an adjustable headband and soft earcups. Each earcup of Zebronics Zeb-Thunder houses 40mm drivers that are rated to deliver a respectable audio quality. The headphones have a battery life of 9 hours on a single charge. In addition to connecting the headset via Bluetooth, you can also pair it using 3.5mm Aux with the device of your choice. You can use Zebronics Zeb-Thunder as standalone headphones, thanks to its built-in microSD card slot. The audio accessory is available for sale in India for as low as just Rs 785 at the moment.
2. Nu Republic Starboy X-Bass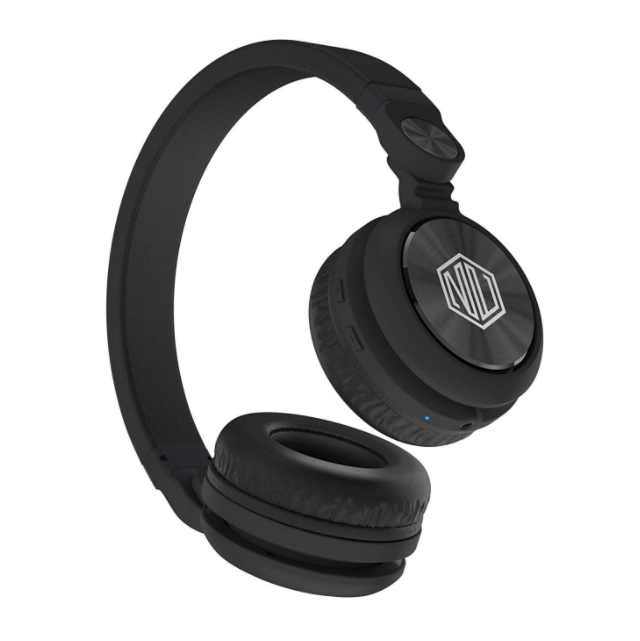 Starboy X-Bass over-ear headphones from Nu Republic come with noise isolation to block the outdoor sound. The premium finishing gets boosted by the use of soft rubber and other materials. The headphones have a built-in multi-function button that allows you to control music playback as well as answer calls without taking the phone out of the pocket. The Starboy-X features 180-degree foldable earcups and an adjustable headband to suit your size. The built-in battery is said to have up to 8 hours of life, while the Bluetooth range is available up to 10 meters. The Starboy X-Bass can be yours at Rs 999.
3. Leaf Ear Bass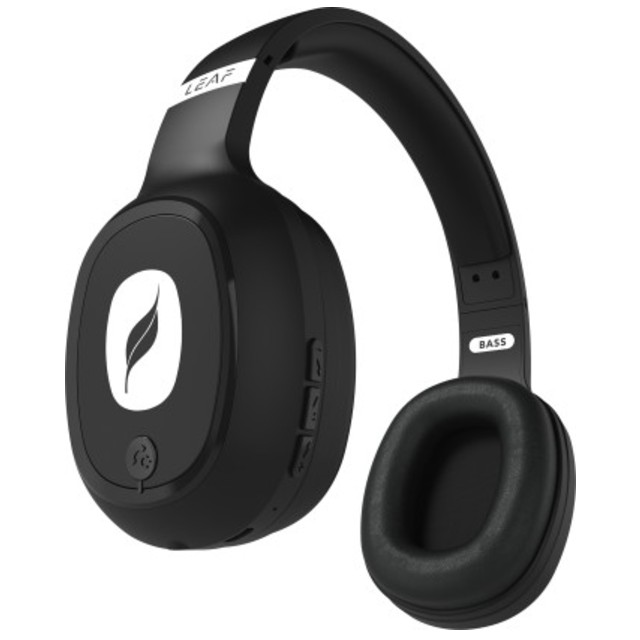 Leaf Ear Bass is also among the best wireless headphones you can buy under Rs 1,000 right now. Much like Zebronics Zeb-Thunder, Leaf also packs 40mm drivers, but the battery life is 10 hours instead of 9 hours. The headphones can also be paired via Bluetooth v5.0 as well as Aux. Other features include built-in controls, a microphone for a hands-free call, and a sweat-resistance design. The Leaf Ear Bass is priced in India at Rs 999.
Best Wireless Bluetooth Headphones under Rs 2,000
1. boAt Rockerz 400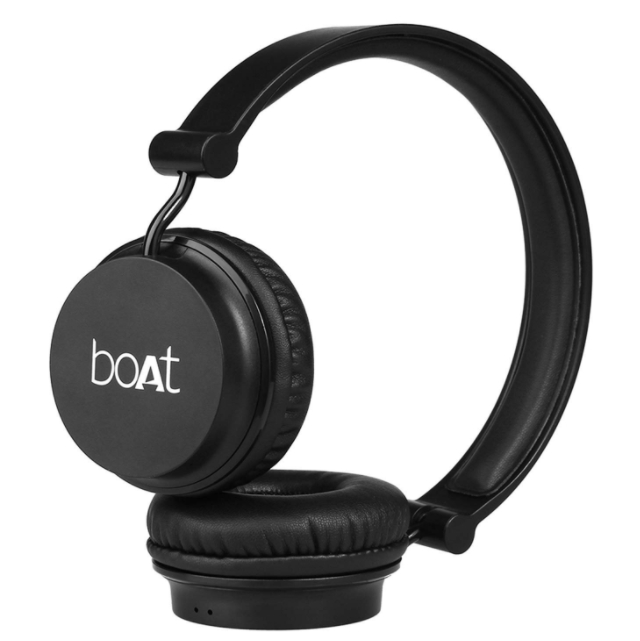 boAt Rockerz 400 wireless headphones are quite popular under Rs 2,000. The headset touts up to 8 hours of battery life that gets charged up to 100 percent in just 2 hours. The headphones are compatible with both Android and iOS-powered devices and have Bluetooth v5.0 with a range of 10m. There is a built-in microphone for hands-free calls, and the boAt Rockerz 400 comes with a foldable design that makes it easy to carry. The headset is currently selling in India starting at Rs 1,349.
2. Blaupunkt BH01
Blaupunkt BH01 headphones feature equaliser mode that can be toggled between music and turbo bass mode with one click. The on-the-ear design gives you the flexibility to fold the earcups, making them easy to carry in a bag. The headphone gets the required durability from the metal finishing over the earcups that helps it last for a long time. It packs a 300mAh battery that offers playtime of up to 10 hours on a single charge. The wireless headphones under Rs 2,000 also employ 40mm drivers, inline controls, and a built-in microphone. The BH01 from Blaupunkt is available in the market for Rs 1,499.
3. iBall Decibel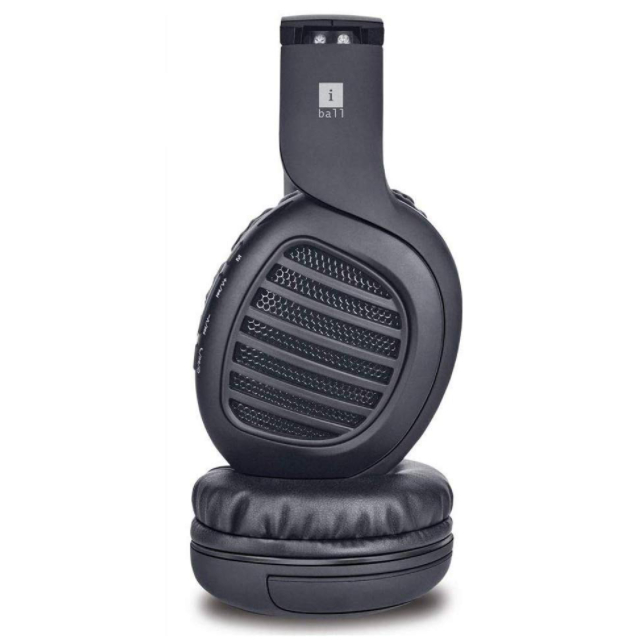 iBall Decibel touts a slightly unique design, built-in FM radio, and Amazon Alexa support. The headphones should comfortably last up to 6 hours on a single charge. While the earcups aren't rotatable, you can fold them inwards to comfortably carry them around. iBall Decibel specifications also include Bluetooth v5.0, microSD card slot, 3.5mm Aux-in, microphone, and music play/ start and volume buttons onboard.
Best Wireless Bluetooth Headphones under Rs 5,000
1. Sony WH-CH510
If you're looking for wireless over-ear headphones for travel purposes, then Sony WH-CH510 should be the one to get. The headset touts up to 35 hours of battery life. The earcups have a 180-degree rotatable hinge, which means you can leave them hanging around your neck when not in use. The headphones are said to provide a comfortable fit for users for long listening hours. Additionally, Sony WH-CH510 has 30mm drivers, built-in mic, Type-C port for charging, in-line controls, and Google Assistant support. The headphones can be fetched for as low as Rs 2,990.
2. Jays-X Five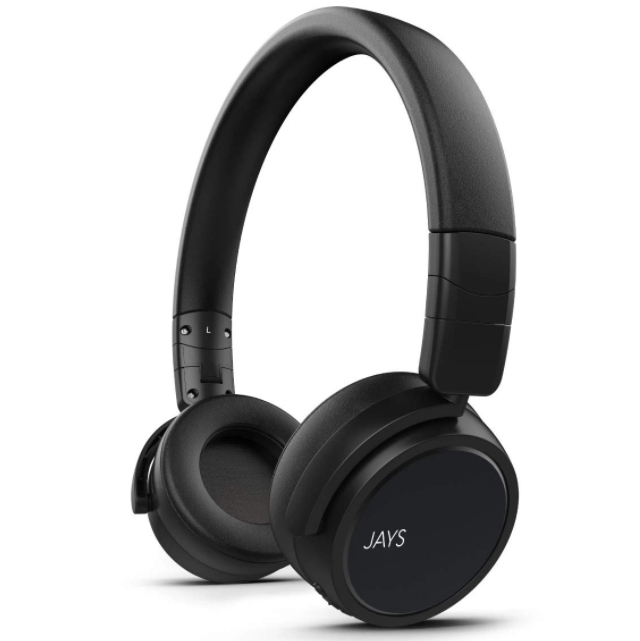 Jays-X Five doesn't have a battery life as good as Sony WH-CH510, but it's still among the best wireless headphones under Rs 5,000. The headset comes with 20 hours of battery life, 40mm drivers, Bluetooth v4.2, and support for SBC and AAC Bluetooth codecs. Additionally, the Jays-X Five rocks Micro-USB port for charging, controls for volume, playback, power, and a 3.5mm jack for wired connectivity. There is also a microphone and an indicator light on the right ear cup. The Jays-X Five is selling in India at Rs 4,999.
3. JBL Live 400BT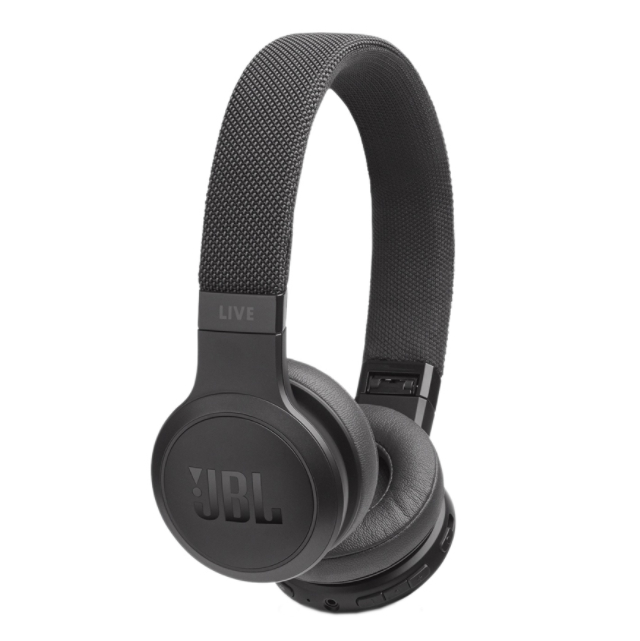 A headphones list without a JBL product is an incomplete list. We're rounding off the best wireless headphones under Rs 5,000 and this article, with JBL Live 400BT. It's the classiest pair of over-ear headphones you can own in this price segment. The headband has a fabric finish on top, while the earcups of the JBL Live 400BT can fold, as well as, rotate 180-degree. Talking about the on-ear headphones features, they have Ambient awareness and Talk through technology. The 700mAh battery inside the JBL Live 400BT is rated to last up to 24 hours between charges. A quick 15-minute charge lets you extend the fun for an additional 2 hours.
FAQ
How to connect Bluetooth headphones to laptop
Turn on your headphones' Bluetooth
Now, go to the laptop. If it's running Windows 10, go to the notification tray –> Expand the quick settings panel –> and right-click on Bluetooth. The Settings page will appear, if the Bluetooth is off, turn it on and select 'Add Bluetooth or other device'. This will locate the nearby Bluetooth devices, connect to the one that's yours. That's it!
Apple's Mac users can click on the Bluetooth icon next to Wi-Fi. You'll see the list of all the nearby wireless devices available to pair. Look for your headphones' name and click on it to pair.
In addition to this, you can also connect Bluetooth headphones to the laptop using an aux. Most wireless headphones have a built-in 3.5mm port, which can be used to plug-in an Aux cable. The cable is often shipped with the headphones.