"We list some of the key features to look out for before buying a power bank"
People have become extremely tech savvy now-a-days and everyone has a smartphone in their pocket. However, with every major breakthrough which increases our smartphone's display resolution or its processing power, the battery life seems to take a major hit. Until manufacturers find a solution for that, users have to rely on external battery packs or power banks to extend the battery life of their devices. If you are in the market for one and are confused by the plethora of options from different brands, then you have come to the right place. In this article, we take a look at some of the key factors you need to take into account before buying a power bank.
Identifying your needs
Depending upon a person's usage, a power bank can either be of low-capacity (5,000mAh and thereabouts) or high-capacity (10,000mAh and higher). While the former category of power banks will appeal to those who are on a tight budget or require a small top-up of charge at the end of the day, the latter category is reserved for avid users who need to charge their smartphones at least once or twice completely.
Capacity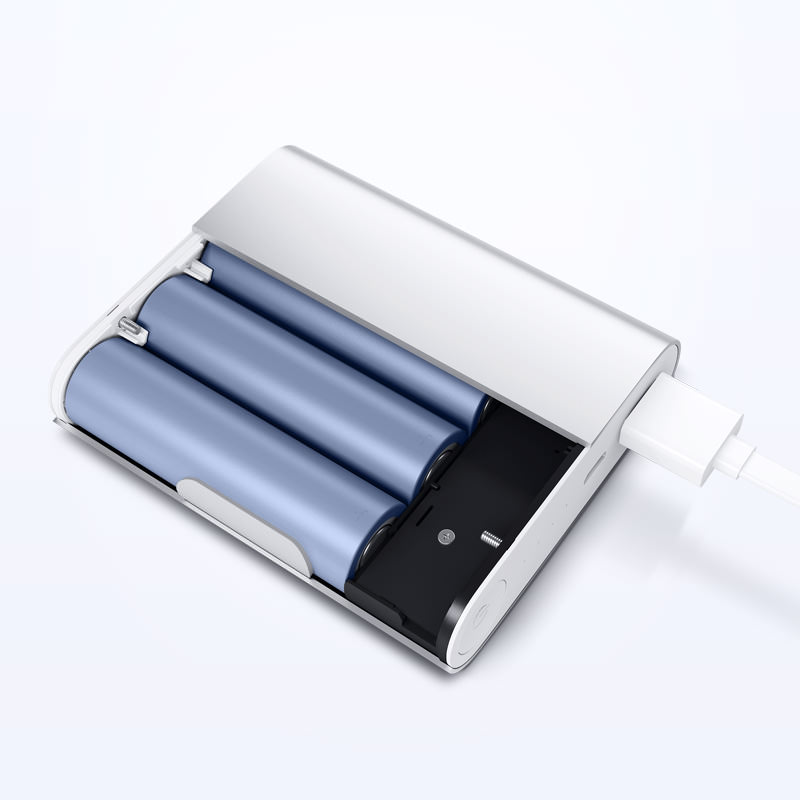 The main attribute of a power bank is its capacity, which is measured in mili Ampere Hour or mAh for short. The rule of thumb with power banks is that greater the mAh rating, higher is the amount of charge that it can hold. Ideally, a power bank with 2,500mAh rating should completely charge a smartphone with a 2,500mAh battery. However, in practice, a power bank can charge a smartphone only up to 70-80 percent of its rated value. Moreover, the charging capacity of a power bank is also quite often dependent on its brand and the type of batteries it uses. For instance, a power bank from Samsung should ideally charge your devices better than a power bank from a less reputable brand. Similarly, a power bank using a Li-polymer (Lithium polymer) battery will be able to deliver a lot more charge and have a better life cycle than a power bank comprising of Li-ion (Lithium ion) battery.

With that said, a power bank housing a capacity less than 5,000mAh should suffice for those who require to charge their devices occasionally. On the other hand, users who are always on-the-go should consider investing in a power bank with an mAh rating between 5,000-8,000mAh as that should be able to charge any smartphone at least once completely. Those who carry multiple smartphones or tablets, should invest in a power bank with a mAh rating greater than 10,000mAh. However, higher the capacity of a power bank, bigger is its size making it less portable, which takes us to our next topic.
Design and portability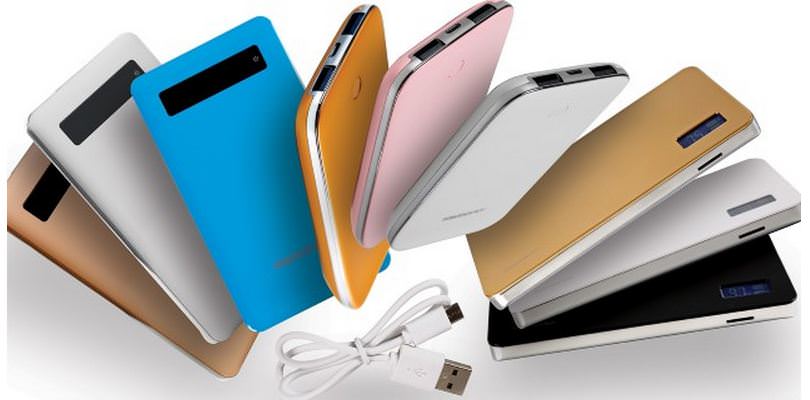 Power banks, like smartphones, come in different shapes and sizes. While some manufacturers encrust a power bank in a plastic shell, others opt for a sturdier metallic casing. Depending upon your budget, a buyer can choose to opt for either one of the two builds. The metal ones are generally slightly more expensive.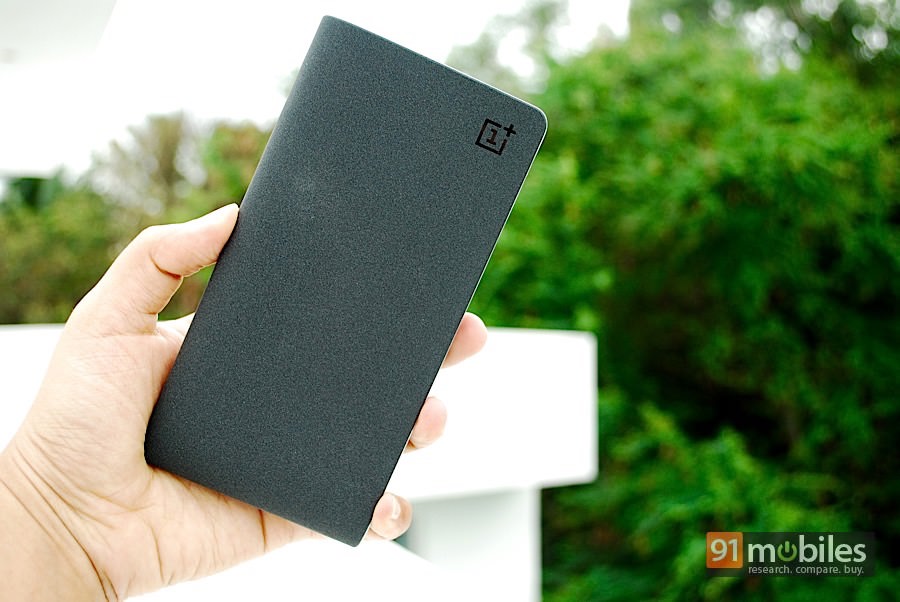 The portability of a power bank depends on a lot of factors. As stated earlier, a power bank with a higher mAh rating will be bigger and less portable than a smaller capacity power bank. Similarly, while a metallic build adds to the durability of the power bank, it also adds to the bulk by increasing its weight. Moreover, while some power banks come with a Micro-USB cable attached to the body itself, others require users to carry an additional cable. Once you have decided on the size of the power bank you want to buy, you'll want to take a look at the charging speeds it has to offer next.
Charging speeds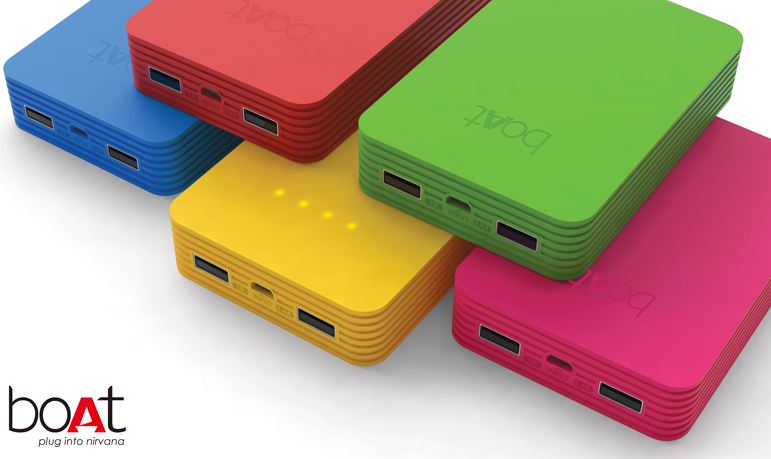 When buying a power bank, it is important to take a note at the number of USB ports and their respective charging outputs. Most power banks come with two USB ports with a 1A and 2.1A rated output. This denotes the maximum rate of charging in Amperes. A higher amperage translates into faster charge times, provided that the device is compatible. Certain power banks also come with support for Qualcomm's quick charge technology, allowing users with compatible smartphones to charge their devices in a matter of minutes. A USB Type-C port is also gaining relevance on power banks as more and more manufacturers are axing the Micro-USB port in favour of the USB Type-C port in their smartphones.

At the same time, users should also take a note of the input rating of a power bank, which tells how much time the power bank takes to recharge completely.
Safety and additional features

A cheap power bank doesn't just effect the charging performance, but is also a potential hazard. To ensure the safety of your device, users should buy a power bank which comes with OTP (over temperature protection), OCP (over charge protection) and OVP (over voltage protection) features which increase the longevity of the batteries inside the power banks. Auto on and Auto off is another sought after feature in which, a power bank automatically cuts the transmission of current to the smartphone once its fully charged.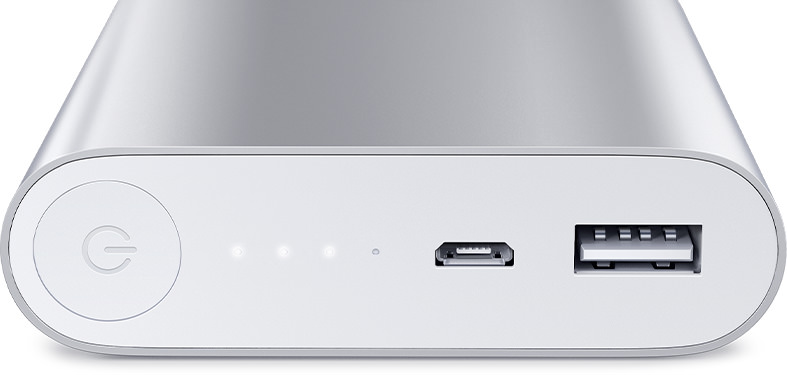 Users can also look into some additional features offered by a power bank. For instance, some power banks come with a torch functionality which could come in handy during outdoor activities like trekking. Similarly, certain power banks feature pass through charging, which allows the power bank to charge itself and a device connected to it simultaneously. Several power banks also come with an LCD/LED indicator which gives an insight on the amount of charge left.
Budget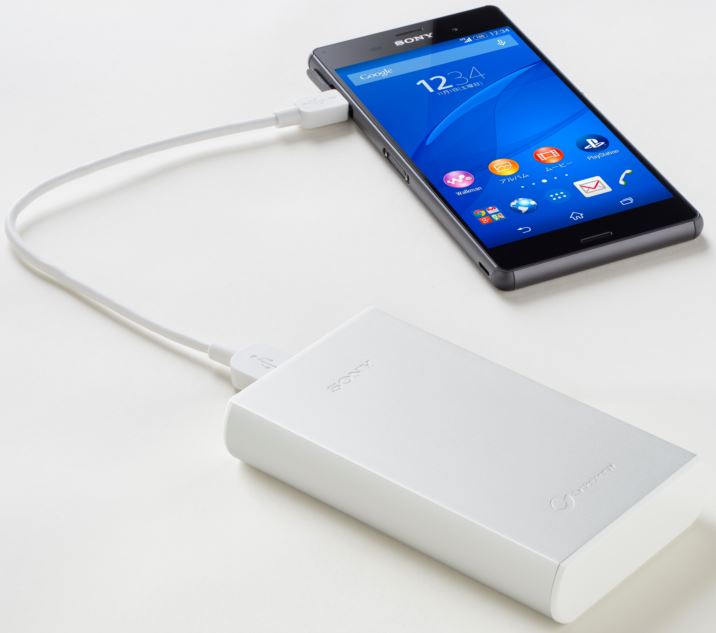 The amount of money one is willing to shell out on a power bank is perhaps the most important factor to consider. External battery packs from brands like Sony and Samsung will cost a premium, much like their smartphones. Therefore, users who don't want to spend a lot on a power bank should stick to Chinese brands like OnePlus and Xiaomi, who have a pretty massive roster of VFM power banks for sale. Other brands like Anker and Ambrane offer a good value for money too, however, don't offer the most reliable power banks.

That concludes our buyers guide for a power bank. Do let us know – which power bank you ended up buying or if you are satisfied with the one you own currently – in the comments below.