"The OnePlus TV table-top stand, called OnePlus Dock, won't be bundled with the Rs 69,900 smart TV but will be free with the Rs 99,900 model"
The OnePlus TV, which went for sale in India starting today via Amazon.in, comes without the table-top stand. Yes, you heard it right! The stand, aka the OnePlus Dock, is an accessory that comes with a sticker price of Rs 2,990. This is on top of the actual cost of the OnePlus TV, which starts at Rs 69,900; the OnePlus TV Pro costs Rs 99,900 and comes with the Dock in the box, so you don't need to purchase it separately if you are spending Rs 1 lakh. So, if you're planning to buy the 'cheaper' OnePlus TV and not looking to wall mount it, be prepared to pay an additional amount for the stand. The OnePlus Dock is available on Amazon.in; however, it won't be in stock until September 30th. The stand features what the company calls floating design and has a circular base with a chrome finish.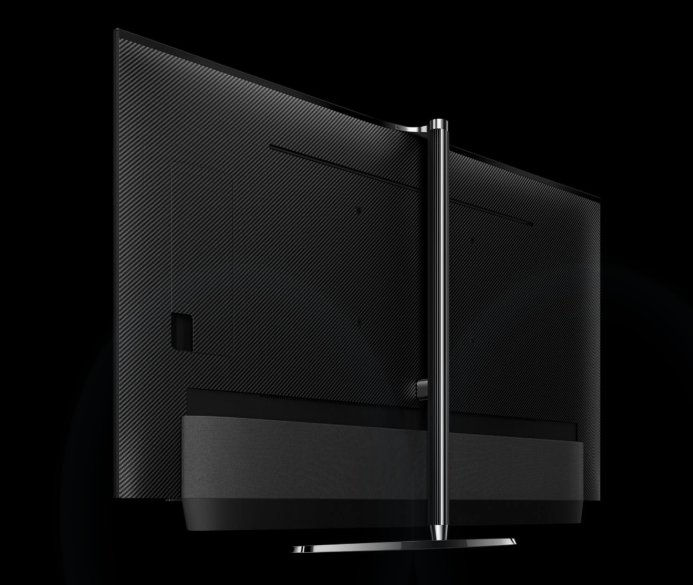 The OnePlus TV comes in two models, dubbed as OnePlus TV Q1 and OnePlus TV Q1 Pro. While both the models have 55-inch QLED display, the OnePlus TV Q1 Pro sports sliding soundbar and eight speakers instead of four. The TVs are powered by Gamma Colour Magic and MediaTek MT6750 chipset. They boot Oxygen TV OS on top of Android TV 9.0 out of the box and support Google Assistant, Chromecast, Google Play app store, YouTube, and Zee5 apps. The OnePlus TVs offer connectivity with smartphones, which can be used as a remote.
The connectivity options of the OnePlus TVs include Wi-Fi, Bluetooth, HDMI, and USB. Other features include Oxygen Play for curated VOD content, Dolby Vision and Dolby Atmos support, software support for three years, Wi-Fi sharing, capture screenshots, etc. Notably, the OnePlus TVs are currently being manufactured in China, but by 2019-end or in early 2020 the company will start producing them domestically.