"The game will feature classic elements such as Modern Warfare's Crash map, as well as mobile-centric battle royale mode."
Activision has announced that the much-vaunted Call of Duty Mobile, which opened to pre-registration some time ago, will finally roll out as an open update on all Android and iOS devices, beginning October 1. The game will hark back to some of the most loved and iconic features that Call of Duty has featured over time, including Team Deathmatch and some of the most well-known maps in versions such as Modern Warfare and Black Ops. Furthermore, an important part of the mobile game is that it will introduce the much talked about Battle Royale mode, which has been made iconic by Playerunknown's Battlegrounds.
The game is being developed by Tencent-backed Timi Studio and is being offered as a free-to-play game. It will feature an exhaustive range of modes and features. The single-player or Team Deathmatch modes will feature a wide range of maps, including the best maps from Modern Warfare and BlackOps such as Crossfire, Hijacked, and more. You will also get access to some of Call of Duty's best-known weapons, and as mentioned at Gamescom 2019, the overall gameplay will focus on fast response times and quick duration team matches, as the game evolves to keep up with mobile gameplay.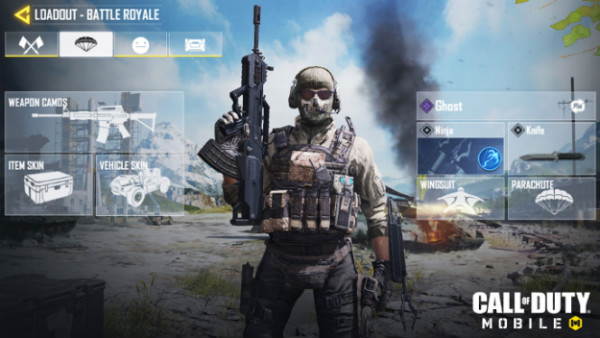 When it comes to the Battle Royale mode, the game will reportedly feature a giant new map, which will be unique from other Battle Royale games by virtue of bearing strong characteristics to Call of Duty's themes over the years. This mode can be played with up to 100 online players, with an open field of view that will seemingly feature multiple interactive objects. The mode will support both first and third-person gameplay, and gamers can play solo, duo or as teams of four. In-game characters will come in six classes, each with different traits, strengths, and weaknesses. Especially in team matches, it will be important to pick a good balance of characters, since the gameplay will involve a wide variety of terrains and situations, such as battles in land or sea, as well as helicopters and rafts within this mode.
By the sound of it, Call of Duty's mobile version seemingly brings a wide range of features to the table, complete with elements that will offer plenty of nostalgia and familiarity to long term players of the franchise. While the revised gameplay mechanics require us to play for ourselves, the feature set on offer in the game sounds well-equipped to offer something for both new generation and old players alike. The game will also likely feature in-app purchases and is being offered for free across both Android and iOS.