"Apple reportedly retook the lead in the wearable market in Q3, with shipments of 3.9 million devices"
Apple lost its leading spot in the wearable segment in Q2 this year, with the first two spots overtaken by both Xiaomi and Fitbit. However, in the third quarter of 2017, Apple retook the lead in the wearable market, reports Canalys. The market research firm suggests that Apple shipped 3.6 million units of its smartwatches in the Q3 this year, stealing the top spot from Xiaomi, which took the second place by shipping 3.6 million units during the same time frame. As for Fitbit, the company was the third largest wearable maker in Q3, with shipments of 3.5 million wearable devices.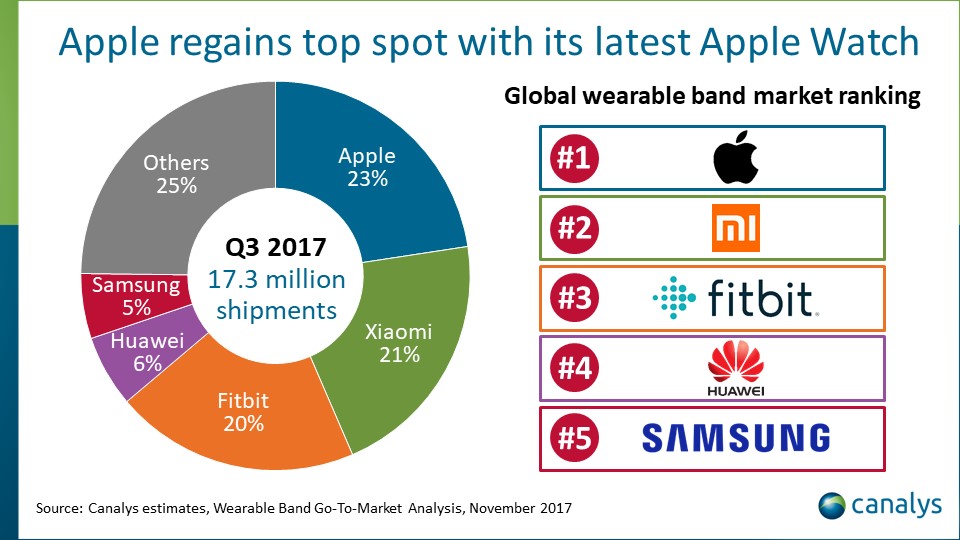 According to Canalys, Apple's wearable market share in Q3 was 23 percent, while Xiaomi and Fitbit held a market share of 21 percent and 20 percent respectively. Huawei's market share during the same period was six percent, while Samsung held a market share of five percent. The report says that Apple posted its strongest quarter so far in 2017 in the wearable segment, thanks to the launch of the Apple Watch Series 3. The firm estimates that 8,00,000 Apple Watch units shipped in Q3 were cellular connectivity-enabled.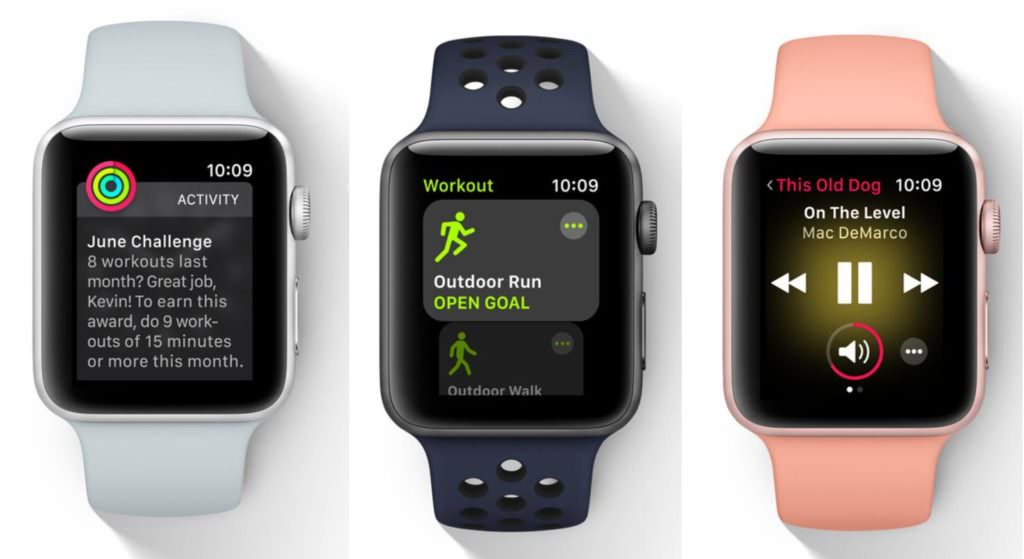 The report suggests that despite strong shipments, the Apple Watch Series 3 didn't reach its full potential in Q3. The device suffered from limited availability as demand outstripped supply in major markets. The service providers had underestimated demand for the new Apple Watch. "In China, customers with high expectations are being driven away by the service disruption fiasco in the country. Besides bringing in more stock, operators should work on improving their remote service provisioning systems to cater for the expected higher demand in Q4", added the report.
Lastly, the report suggests a total of 17.3 million units of the wearable devices were shipped in Q3 2017. While the smartwatch shipments increased, fitness trackers aren't selling as fast as compared to Q2. Due to this, the overall wearable market fell two percent in the third quarter.