"According to leaks, Canon's upcoming full frame mirrorless camera will offer some design changes, with a super high res sensor at its heart"
Canon is reportedly working on a new, flagship full frame mirrorless camera, which is seemingly in the closing stages of development and may be launched as early as first half of 2020. The report comes via Canon Rumors, which had previously reported on a Canon patent to state that the company may be working on an ultra high resolution full frame sensor, which has the scope of replacing the 50-megapixel sensors onboard Canon's flagship DSLRs, the EOS 5DS and EOS 5DS R. Now, according to the new set of rumours, Canon's big play can be with its mirrorless lineup, featuring an 80-megapixel full frame sensor.
The report suggests the EOS RS moniker for the camera, although that is purely speculative. If Canon does work on this camera and bring it to production, it will certainly do so under the EOS R range of full frame mirrorless cameras. Specifications of the camera, which the site has reportedly gotten tipped about, include a larger body than the EOS R mirrorless camera, as well as a larger handgrip for better ergonomics.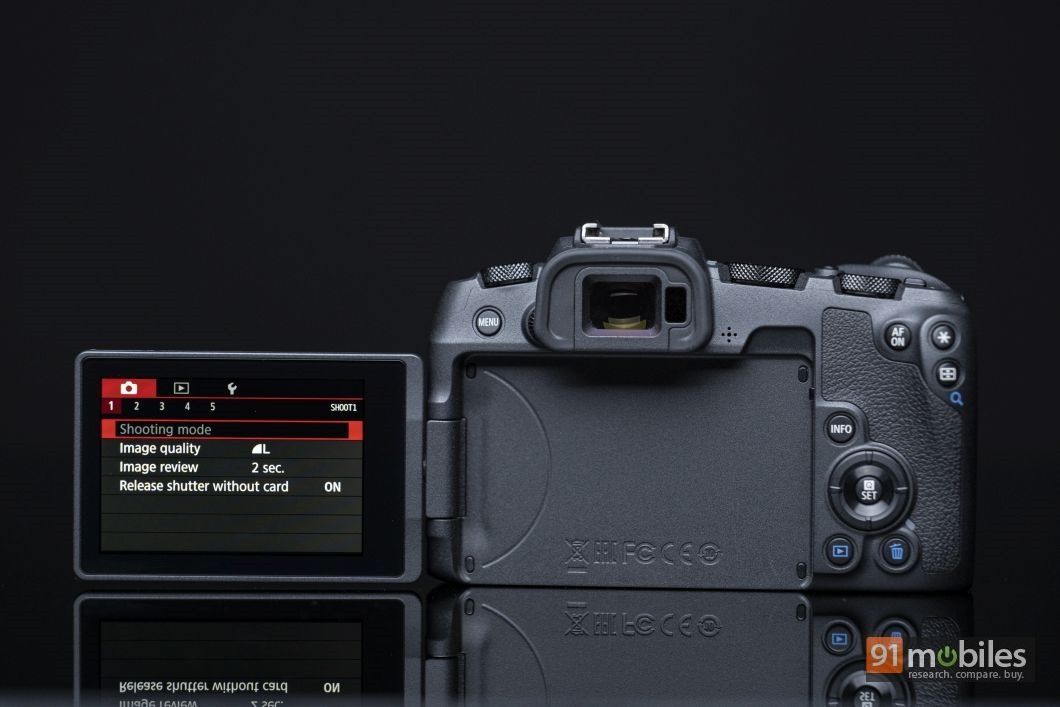 The rumours have also specified a "new style" of joystick to the rear of the camera, although exactly how it differs from a conventional multi-way joystick or the D-pad button layout has not been referenced. The report also states that the purported high resolution full frame mirrorless camera will come with a larger LCD display than the EOS R, as well as a larger viewfinder (the EVF eyepiece, presumably). While it claims that the viewfinder can be tilted up and down, it is unlikely that Canon would offer such an unusual piece of element within its camera, and the source instead was referring to a tiltable LCD display, which seems more likely. Having a movable EVF module would complicate the entire build and also affect overall durability, which we cannot imagine Canon to opt for.
Apart from these, the rumours state that the EOS RS, or whatever its equivalent be upon launch, will feature two SD card slots for storage and reading. No video specifications have been detailed, but if this leak turns out to be credible, then Canon is likely going after Sony's monopoly in the full frame high resolution mirrorless market, established by the fantastic Sony a7R lineup.
Contrary to previous reports, Canon Rumors states that the Canon full frame high resolution mirrorless camera will be launched within the first half of 2020, in which case the camera might just debut at Photokina 2020, which is not too far away right now.