"The Razer Tomahawk presents a remarkably compact form factor, while the Kishi gamepad improves upon the functionality of the Junglecat."
Razer has always been known to be makers of rather interesting PC gaming accessories, and also the critically acclaimed Razer Blade laptop. Now, it seems like Razer has taken the plunge for making a desktop PC for the first time ever, even in a market where PC sales aren't exactly soaring. The result is the Tomahawk, a full-fledged desktop gaming PC that uses an interesting bit of trickery to fit high-performance components into a super-compact, glass-bathed form factor. Alongside, Razer also stuck to its accessories root to launch the Razer Kishi, a new mobile gamepad that aims to address the design flaws of Razer's first mobile gamepad, the Junglecat.
Beginning with the Razer Tomahawk, the modular PC actually looks like a sleek glass housing for graphics cards only, upon a first glance at the press images. However, Razer has been able to implement this sleek and modular design by doing away with the traditional, full-tower CPU and motherboard layout, and instead choosing to equip the Tomahawk with Intel's new generation NUC Element modular computing modules. The Intel NUC Element is a sleek unit that contains PC configurations that can range from mid-range and basic to high-performance gaming as well.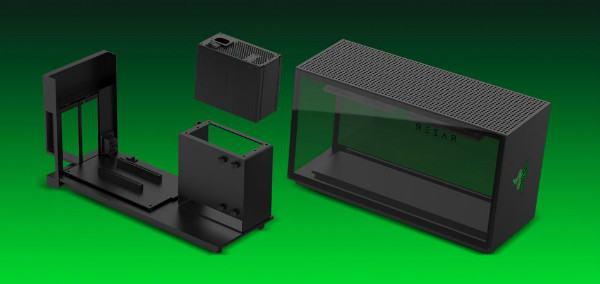 Peak configurations of the Intel NUC Element include up to Intel Core i9-9980HK with dedicated CPU cooling, RAM and storage slots (PCIe), standard I/O ports including Thunderbolt 3, a Wi-Fi 6 modem and power connections. Alongside the computing unit, all that Razer's needed to provide are the fans, RAM and SSD, power supply and the graphics cards, hence keeping the chassis neat, compact, modular and easily upgradeable too. Reports about the Tomahawk further state that Razer might also provide the Tomahawk chassis separately, once Intel begins marketing the NUC Element independently on Amazon and other retail channels.
According to reports, Razer's first configuration of the Tomahawk PC will feature a Core i7 processor, 16GB RAM, a 512GB SSD and ray-tracing graphics with an unspecified NVIDIA RTX 20-series GPU. The overall retail price should be close to $2,000 (~Rs 1,40,000), which for its form factor and modular innovation, doesn't seem overly exorbitant.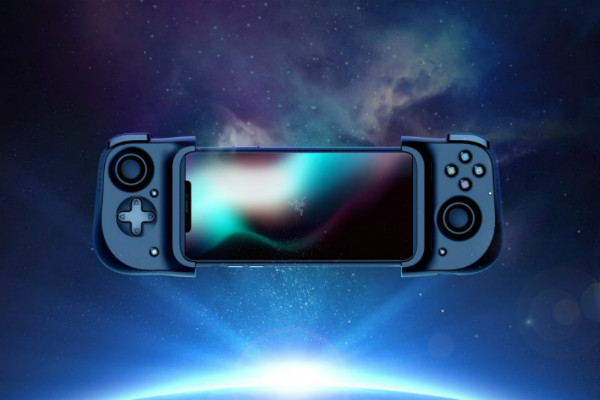 As for the Kishi, the controller is reportedly the first product of Razer's long term partnership with accessories maker, GameVice. The Kishi has the exact same format as the Nintendo Switch's JoyCons, and snaps on to either sides of smartphones to present a console-like layout. The Kishi reportedly connects directly to a phone's USB-C or Lightning port (the latter for Apple's devices, of course), hence not requiring a separate charging time.
According to Razer, the Kishi also offers USB pass-through, if you are gaming and need to charge your phone as well in the meantime. According to the press renders shared, the Razer Kishi has a typical console controller layout, being more similar to the Xbox controller. It features shoulder triggers, two thumb triggers (one on each side), directional buttons to the left, and the standard ABXY buttons to the right. It's not quite clear whether Razer would launch this worldwide, or reserve it for North America only.
The Kishi will reportedly be compatible with almost all Android phones, and work for all Android games that are compatible with mobile controllers. On iOS, the Kishi will work for games that are compatible with MFi controllers. While a launch date and pricing are yet to be revealed, the Razer Kishi is said to be available in the next few months, and is said to cost somewhere around $100 (~Rs 7,000). More details should be revealed, once Razer confirms its launch date and region-wise availability.