Highlights
Foxconn is gradually shifting electronics production outside of China
The proportion of manufacturing outside of China now stands at 30 percent, up from 25 percent from June 2019

The US trade war made manufacturers diversify their resources away from China
Apple and other companies' key suppliers have plans to split their supply chain from China, owing to the country's trade war with the US. Noted Taiwan-based manufacturer Foxconn, which is the biggest contract manufacturer of iPhones, is gradually shifting its production outside of China, including iPhones, Nintendo Switches, Dell desktops, and more. The proportion of global electronics manufacturing outside of China now stands at 30 percent, up from 25 percent from June 2019. Interestingly, this proportion is expected to rise as Foxconn moves manufacturing to Southeast Asia and other markets in order to avoid tariffs on Chinese-made goods headed to the US market.
Hon Hai Precision Industry (Foxconn) co-chairman Young Liu said, "No matter if it's India, Southeast Asia or the Americas, there will be a manufacturing ecosystem in each. China is no longer the world's factory." However, he noted that China will still play a primary role in Foxconn's manufacturing unit. The US trade war made manufacturers diversify their resources away from China. It's pretty evident from the current happenings that China's electronic supply chain may take a hit in the long run.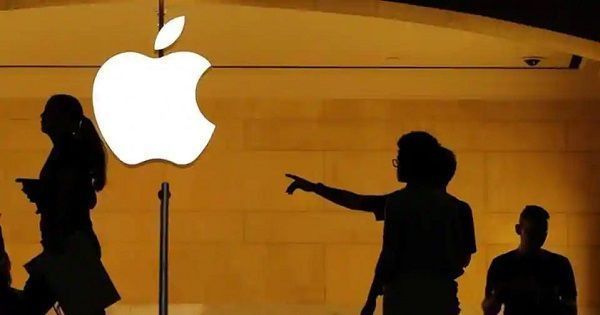 Foxconn is gearing up to expand its operations in India for Apple. This will help the Cupertino giant grow local demand and also move some of its operations outside of China. Local electronics titan Luxshare Precision Industry Co is expected to become the first homegrown Chinese iPhone assembler after grabbing a deal to buy an Apple production plant from Wistron Corp. Hon Hai will retain the assembly order for costlier iPhones, while Luxshare will manage the mid-to-entry level Apple iPhones, according to Fubon Securities analyst Arthur Liao.
The Indian government in March announced a performance-linked incentive scheme to attract smartphone brands to set up local manufacturing. This scheme will offer incentives worth Rs 50,000 crore to manufacturers who meet the targets. The main goal of the scheme is to increase the current $3 billion electronics exports to over $100 billion by 2025. Companies need to manufacture $200+ smartphones worth Rs 4,000 crores in the first year, Rs 8,000 crores in the second year, Rs 15,000 crores in the third year, Rs 20,000 crores in the fourth year, and Rs 25,000 crores in the fifth year.
Owing to this scheme, Apple is mulling multi-billion investments in India to manufacture smartphones, which would make the country a $40 billion manufacturing hub for the company; the company is aiming to shift nearly a fifth of its production capacity from China to India. Experts say that if this happens, the iPhone maker could become India's largest exporter.