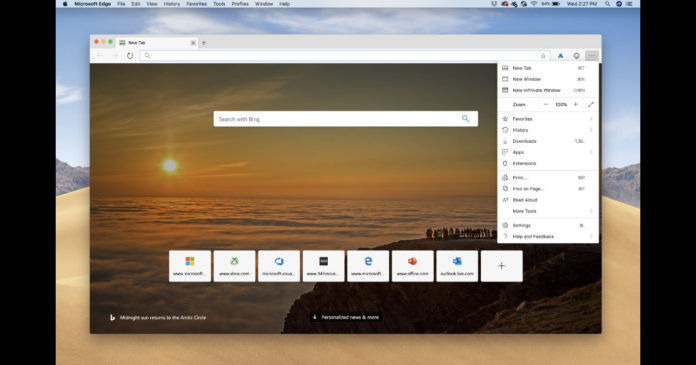 "The new Edge browser has been specifically designed by Microsoft to look and feel like a macOS app, with a host of functionalities arriving too."
Microsoft has announced that its swanky new Edge browser, based on the Google Chromium open source project, is now available for trial on Apple's macOS. The first wind of the Edge browser for Windows came on the heels of the Microsoft Build conference when it was leaked to show its existence. Now, Microsoft has officially announced its impending launch in days to come, by introducing the less stable, daily Canary builds to macOS, with The Verge is also reporting that the more stable, weekly Dev builds would be coming soon.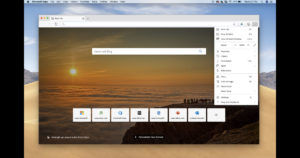 In order to get a taste of the new Edge browser, you need to own an Apple computer running macOS 10.12 or above. The new Edge browser is the latest peg in Microsoft's ongoing efforts to rebuild the company based on cross-platform software and services. On that note, reports indicate that Microsoft has specifically put in efforts to make Edge browser for macOS have the look and feel of a typical macOS app, as well as integrate media shortcuts and media controls for the browser, which are compatible with the Touch Bar on compatible MacBook devices.
Furthermore, Edge for macOS will also support all macOS shortcut keys and combinations, along with the ability to switch tabs from the OLED touch bar on the MacBooks. The tabs are also slated to feature rounded edges, and The Verge further reports that a similar design language will be extended to the Windows version as well. However, the Windows version of the Chromium-based Edge browser would feature a Windows design language.
The Edge browser will also feature enhanced privacy controls and a 'Collections' feature that would let users collect images and text snippets while browsing on the web. If you do not wish to wait until the more stable Dev builds are out, you can already get a taste of the Edge browser by downloading it from here.