OPPO recently became one of the first Android smartphone brands to bring the Android 11 update to its users all across the world. The arrival of Android 11 on OPPO smartphones also marks the transition from ColorOS 7 to ColorOS 11. With privacy and security being among the top concerns for Android users, this is one of the main focus areas for ColorOS 11 as well. In this article, we look at all the features that make ColorOS 11 the most secure, stable, and privacy-friendly OS available for Android smartphones.
Scoped Storage
One of the most significant security-related inclusions in ColorOS 11 is something known as Scoped Storage. With this feature, any app installed on the phone will only have access to its own files. This contrasts with what happened on older versions of Android, where apps could access all of your system data – including your personal files, images, and documents – when you granted them with necessary permissions. With Scoped Storage, ColorOS 11 restricts access to private data from potentially malicious apps, thus safeguarding you from malware.
Another advantage that the Scoped Storage feature brings to the table is that when apps that are no longer required are uninstalled, their corresponding files and folders are also removed in the process. This reduces clutter and helps the phone maintain optimum performance levels in the long term.
Privacy protocols and features
OPPO has worked on several aspects surrounding privacy and data security. The company follows globally acclaimed, strict protocols for collecting, using, disclosing, protecting, storing, and transferring user data. In addition to this, OPPO also ensures that they comply with global data privacy and protection norms by using the services of approved third-party security testing vendors.
With ColorOS 11, OPPO has also added new privacy features that include Private System, Auto Reset permissions, and App Lock shortcut. With Private System, users can create a second version of apps that will run independently of the original app. These apps can only be accessed via a secure password or fingerprint scan. Private System is not just restricted to apps, and users can also use this feature to protect private files, photos, and documents safe from prying eyes.
Revamped AppLock and Permissions
OPPO has also introduced a revamped App Lock system with ColorOS 11 wherein they can lock access to each app through various security options including password, fingerprint scan, or facial verification. This can be extremely handy in circumstances where you have to hand over the phone to someone else who could potentially access your personal information, messages, and photos stored on the device.
Another area of improvement in ColorOS 11 is the permissions system. Apps on ColorOS 11 can now receive temporary permissions that reset access to the camera, microphone, and location when the app is closed. Then there is the auto-reset permissions feature, which resets app permission settings to default when the system detects that the app hasn't been used for a very long time.
Additionally, OPPO also ensures that they follow and conform to all local data protection and privacy laws in the regions where they operate. The primary aim here being to protect user rights and interests. For Indian users, OPPO also has the DocVault feature that can be used to securely store important government IDs and documents. ColorOS also has other privacy features, including Personal Information Protection, Private Safe, and Payment Protection — thereby offering complete peace of mind about your data and privacy.
Regular Security Patches and Software updates
The fact that OPPO takes Android Security Patches very seriously is evident from the fact that many of their smartphones receive a software update every 60 days — far ahead of Google's requirement of 90 days. This is in addition to Google Android security patches that are rolled out towards the end of each month. Apart from ensuring protection from the latest threats, this also shows how proactive OPPO is with its ColorOS platform as far as data protection, privacy, and security are concerned.
Other Key features
With the latest ColorOS 11 update, OPPO has not only managed to retain and maintain all key stock Android features but also continues to offer rich customisation options that OPPO users have always wanted from their smartphones. The unprecedented level of customization options that ColorOS 11 offers users include the ability to create their own custom always-on display, theme, wallpaper, fonts, icons, and even ringtones.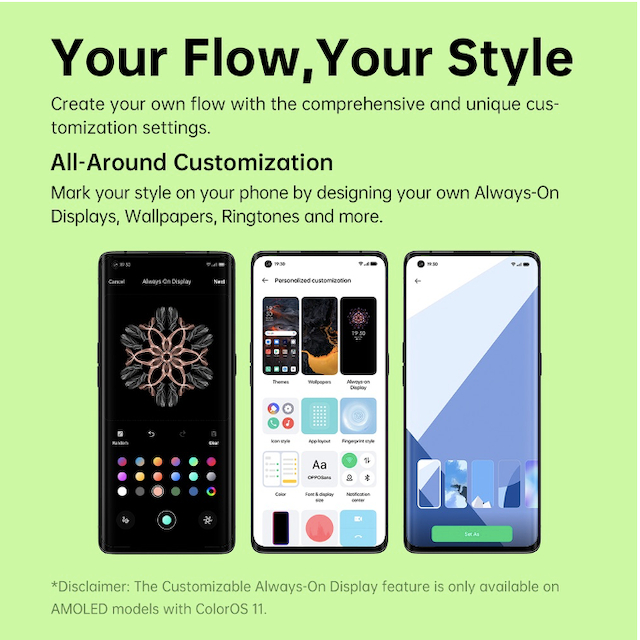 ColorOS is also more efficient than ever before with features like the Google Lens-powered three-finger translate and the revamped Power saving mode. The latter lets users select six apps that can run when the battery is critically low.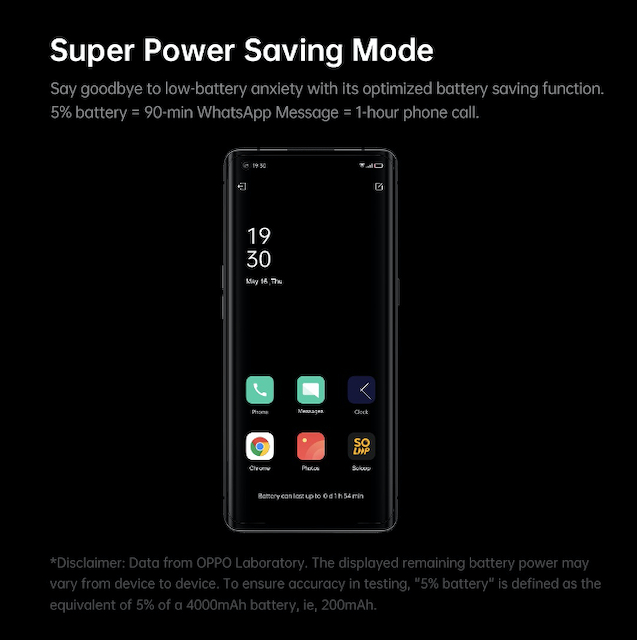 Then there is the Battery Guard feature that learns the user's charging habits and fine-tunes the charging behaviour to suit your needs. For Indian users, there is also the Low Battery Message feature that alerts families and friends about the user's location when the phone is about to run out of battery.
With the UI First 2.0 feature, ColorOS 11 boosts RAM utilisation, response rate, and the frame rate by several percentage points to negate lags and stutter. This is apart from the AI App Preloading feature that learns your app opening behaviour and preloads the most used apps for a smoother experience.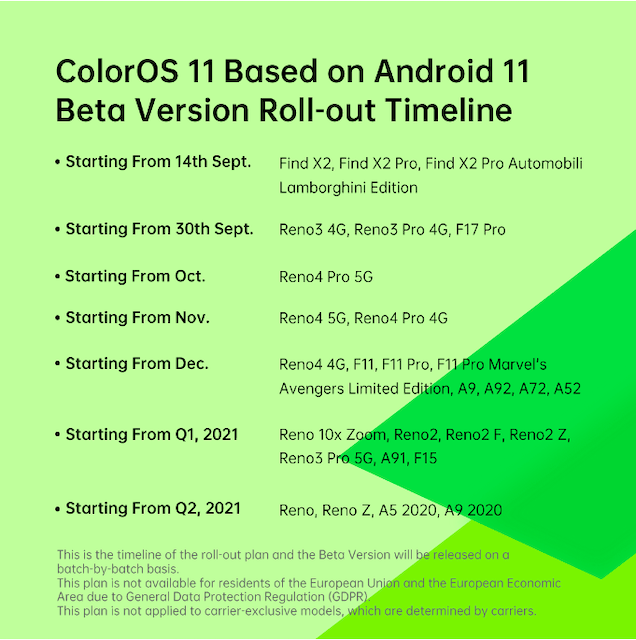 With more than 28 OPPO smartphones slated to receive the ColorOS 11 update before Q3 2021, chances are high you will soon be receiving an update to ColorOS 11 on your OPPO Phone very soon!