"After revolutionising display protection, the Gorilla Glass maker is envisioning a future where the smartphone's back panel could be so much more"
Ever since the launch of the first iPhone in 2007, Corning has been synonymous with display protection. Over the past few years, the company has excelled at the same by improving scratch- and drop-resistance for phone displays, ensuring that Gorilla Glass has a dominant position in this space. But the company isn't content with just that as it continues to innovate with material sciences and glass, specifically. In a lab tour at Corning's Technology Center at Sunnyvale, California, 91mobiles got a chance to see what the company has been working on – and we've to admit that some of those ideas are potentially game-changing.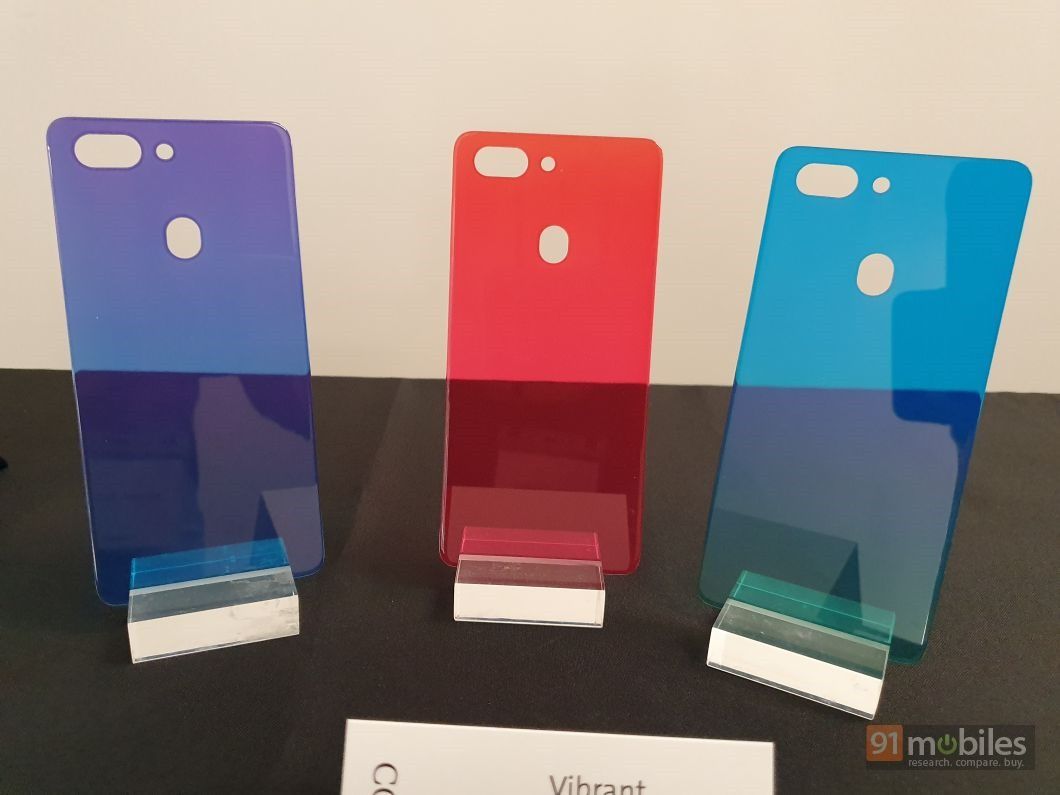 We started the tour with the in-vogue design trend – reflective glass backs and rear panels with gradient colours. Corning also showcased its own take on the same – dubbed Vibrant Gorilla Glass – and without a doubt, they look quite appealing thanks to the inkjet process they use.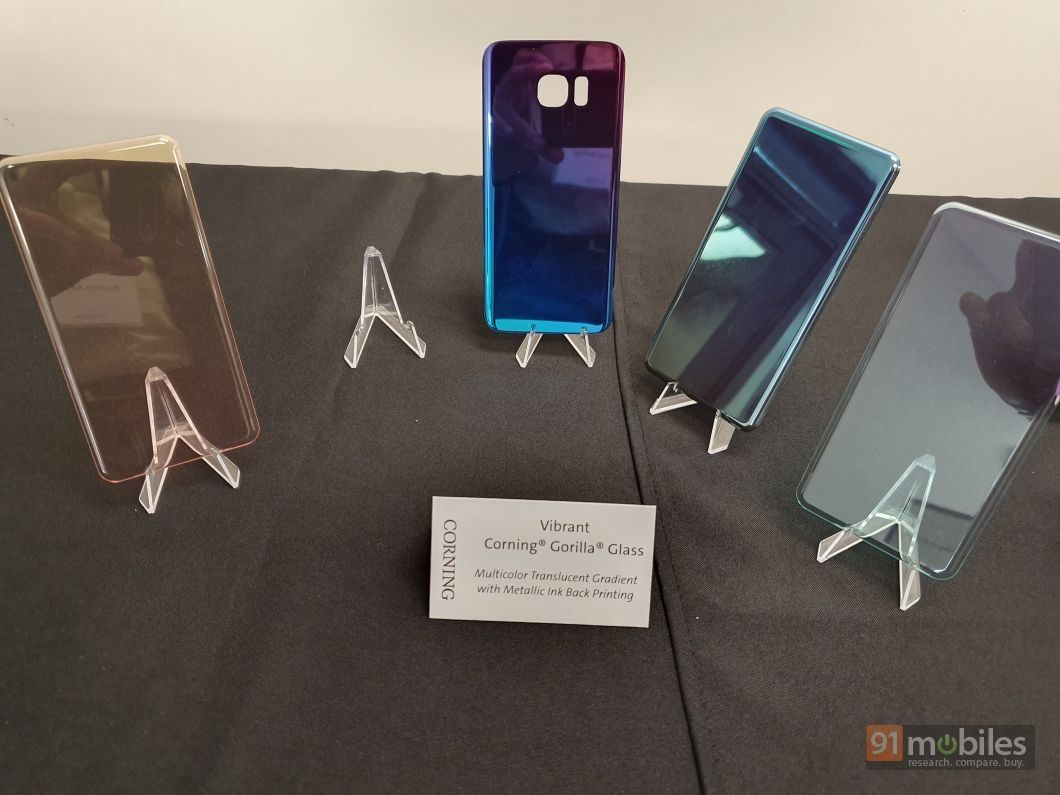 But what we saw afterwards caught our interest almost immediately. Well, Corning seems to have managed to offer texturised backs that are actually made out of glass. While it's true that you'd be able to understand what exactly we're trying to say after you've had a chance to see and touch these designs yourself, what we can tell you that the wood-back design actually offers a wood-like finish, and the snakeskin one has a realistic feel too. There was a marble-like finish on display too. Using micro inkjet process, the patterns also look quite realistic.
Corning Vibrant Gorilla Glass
In fact, one of the designs which we still distinctly remember is where Corning has somehow found a way to offer a satin-like finish, which seems extremely smooth to the touch and yet doesn't seem slippery. Speaking of which, LG's latest G8 ThinQ (first impressions) also comes with a matte-like rear which actually is constructed out of the glass from Corning.
If all that didn't evoke any excitement, then I'd leave you with these images before explaining what is it.
The Gorilla Glass maker envisions a future where the handset's back can actually let you trigger action. Through the concept, the brand showed us that the panel can show an illuminating logo or music playback controls. Ain't that cool? Corning utilises selective inkjet printing to enable the same, which transmits hidden images when backlit.
Taking the same idea a notch higher, the company showcased an entire frame which when illuminated, totally changes the look. The possibilities with such an implementation are simply endless.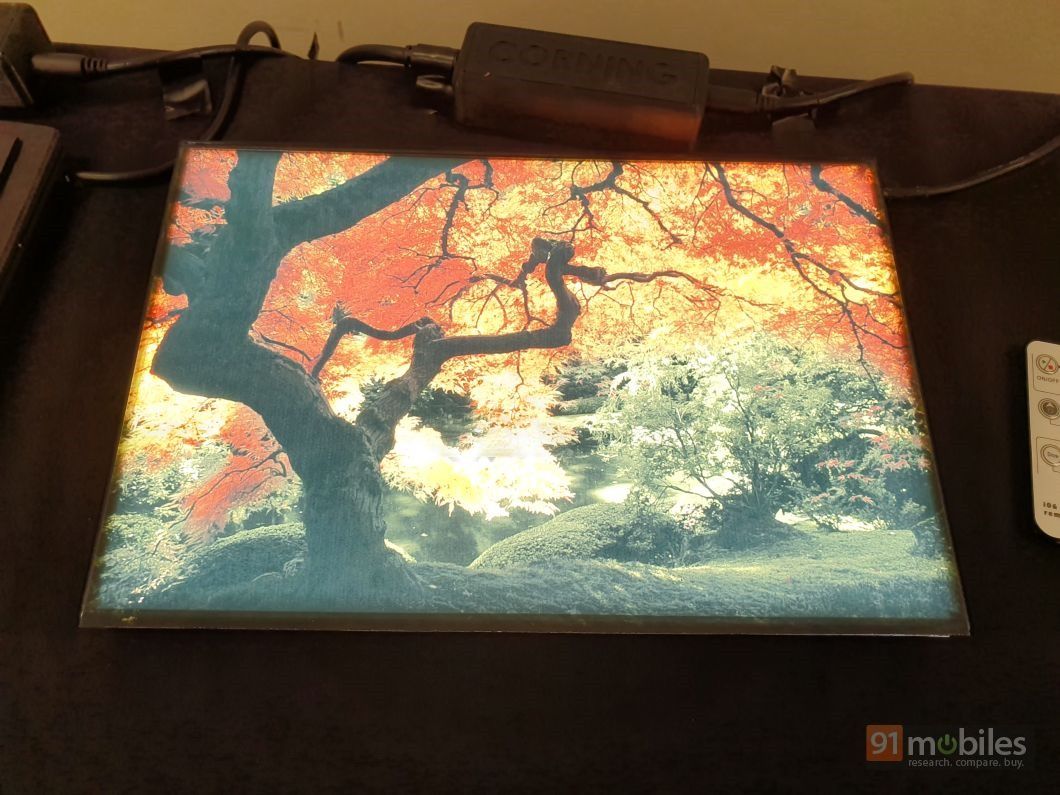 If you're worried about your phone's back getting scratched easily, then you should look at Corning DX+. Standing for Durable Optics, the glass has been used as a protective layer on Samsung's Galaxy Watch. But the company is also talking to brands to utilise DX+ for the phone's front and back. As per the demo, when used for the device's fascia, the DX+ glass offers better visuals with its anti-reflective properties. In fact, the glass can offer up to 50 percent better contrast ratio at the same brightness levels as normal glass, and thus consumes lesser battery. And at the back, it enhances the scratch resistance so much so that the panel came out unscathed even when used with a sandpaper, according to the showcase.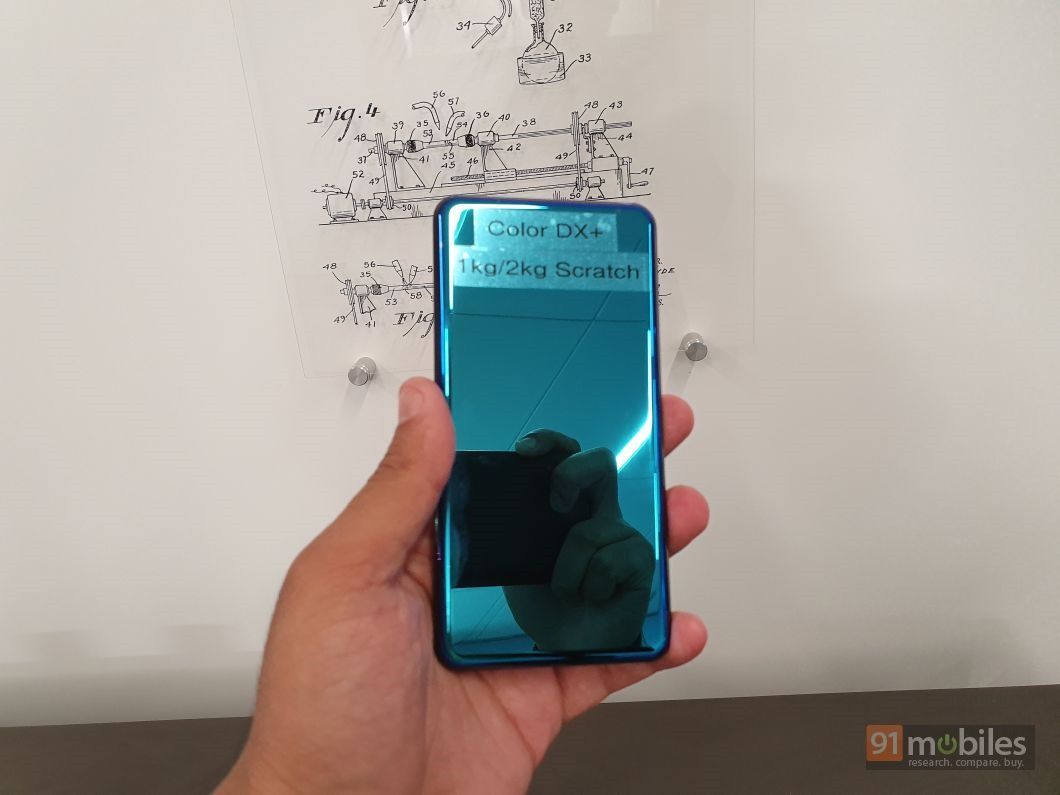 In our conversation with the brand's Division VP Scott Forester, Corning is actively discussing with smartphone companies to offer such capabilities. In his own words: "features like these will make the phonemaker immediately stand out amidst the crowd". However, he refrained from providing any timeline as to when we can see such designs commercially or which brand would be the first one to bring them to the market.
Disclosure: this writer attended the lab tour in San Francisco on Corning India's invitation