"The latest Gmail APK contains the sign of dark mode, which seems to be in development and only in Settings"
Dark mode has been the theme of this year's mobile OS. Both Google and Apple have added to feature on their upcoming Android Q and iOS 13 respectively. Apart from this, both the firms are busy adding the dark mode to their mobile apps, and the latest to get it is Gmail. Folks at Android Police have spotted dark theme on Gmail's latest APK for Android, though it still seems to be in development and only in settings.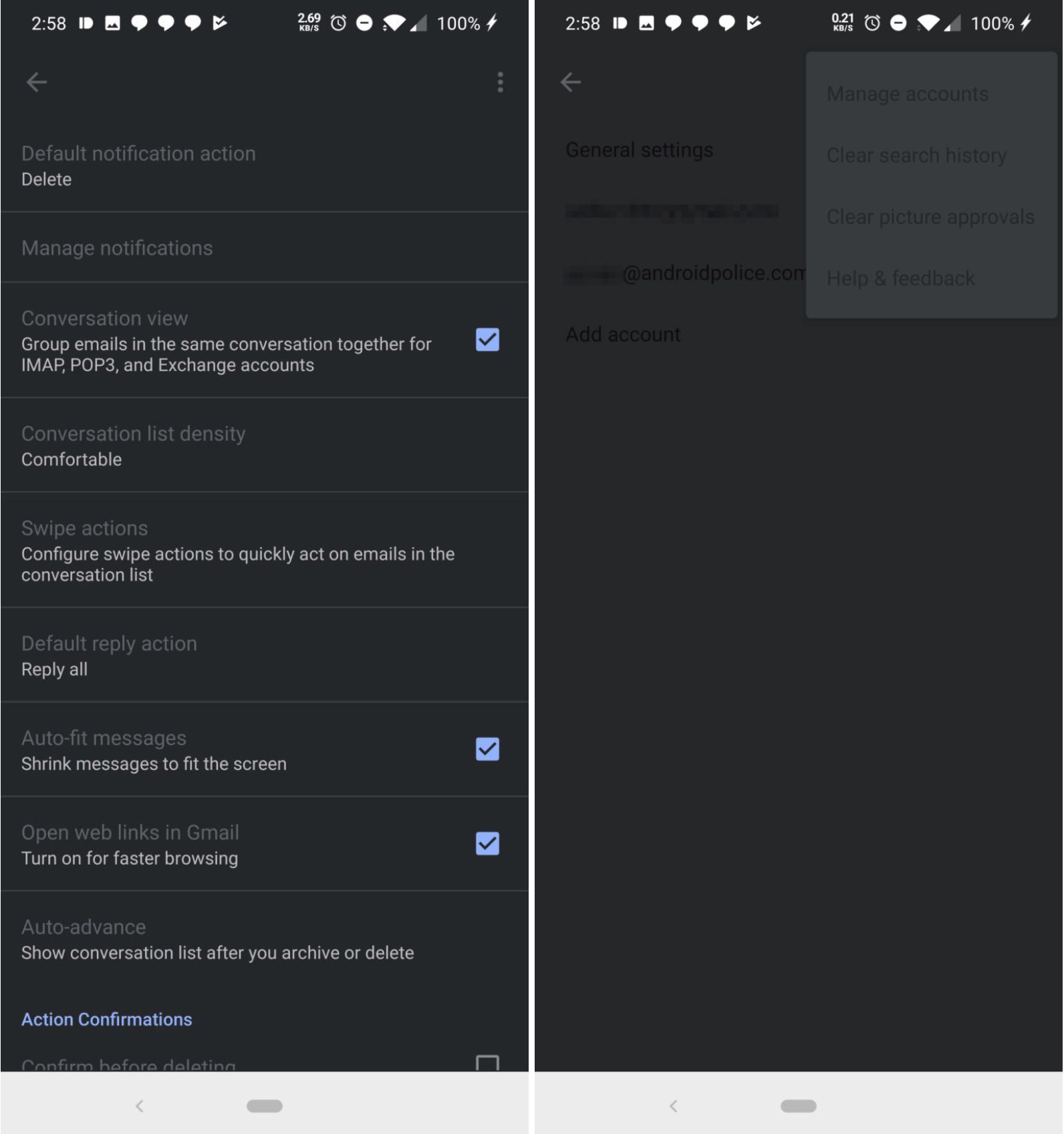 The screenshots (above) are from Gmail v2019.06.09 update. This will appease users who have been waiting for a dark theme for the email services. However, there is no toggle for the dark mode inside the app yet, it just randomly turns on and off. Unfortunately, the dark theme is only for the 'Settings' – the main menu, as well as the sidebar, continues to show white background and black text even after the update. Hopefully, Google is working on a fix that'll be rolled out in the next build.
Until then, Android users can try this rather unstable dark mode for Gmail by downloading the app's v2019.06.09 APK at APK Mirror. It is part of the company's effort to make sure that apps support the system-wide dark mode of the forthcoming Android Q OS. Apart from Gmail, Google has already added dark UIs to its Google app, Files by Google, Google Drive, and Google Keep.