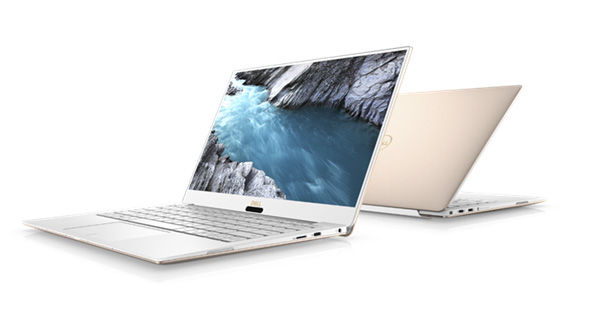 "The laptop comes furnished with a rose gold chassis and features a woven palm rest comprising of nine layers of fabric"
With CES 2018 just around the corner, tech manufacturers across the globe are preparing to unveil their latest products. Ahead of the electronics show, laptop giant Dell announced a new model of its XPS 13 laptop which boasts an all-new design and upgraded internals.
One of the biggest talking points of Dell's latest laptop is its design, with the company claiming that the XPS 13 takes its cues from the fashion industry. The laptop comes with a rose gold chassis and features a woven palm rest comprising nine layers of fabric. Furthermore, the company claims that the palm rest is stain proof and comes with superior heat resistance when compared to a metal. As reported by the company, this will allow the laptop to stay cool, thereby facilitatingbetter performance.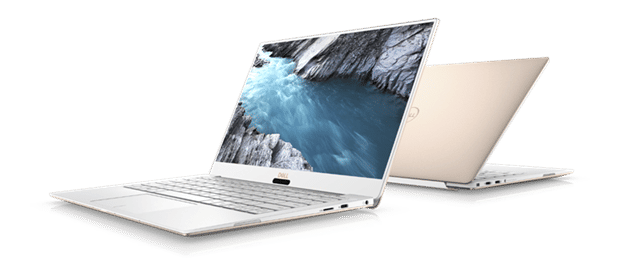 Coming to the specs of the laptop, the Dell XPS 13 sports an InfintyEdge display which allows the company to cram a 13-inch screen inside the body of an 11-inch laptop. The laptop is allegedly 30 percent thinner as well as lighter than its predecessor too. As far as the technical specifications of the display are concerned, the InfinityEdge screen on the new XPS 13comes with 4K Ultra HD resolution and boasts an sRGB accuracy of 100 percent. The laptop is powered by thelatest Intel 8th Generation quad-core processor and can be configured with up to a terabyte of SSD storage.

In the battery department, Dell claims that the new XPS 13 will last almost20 hours with the display set to full HD resolution and up to 11 hours with the display setto UHD resolution. The laptop also comes with support for various biometric security options, including a fingerprint sensor embedded in the power button and voice-based authentication.
As far as the pricing is concerned, the Dell XPS 13 is available globally starting todayfrom $999.99 (~Rs 63,400). The company is also offering a special developer edition with Ubuntu OS for $950 (~Rs 60,000).