"The Detel D1+ is one of the most affordable phones available at the moment"
The home-bred phone maker, Detel launched its affordable feature phone, the D1 last year, priced at just Rs 349. Now, the brand has followed it up with the Detel D1+, which comes just ahead of the Republic Day celebrations in the country. The phone is slated to go on sale exclusively on B2BAdda.com starting January 26th.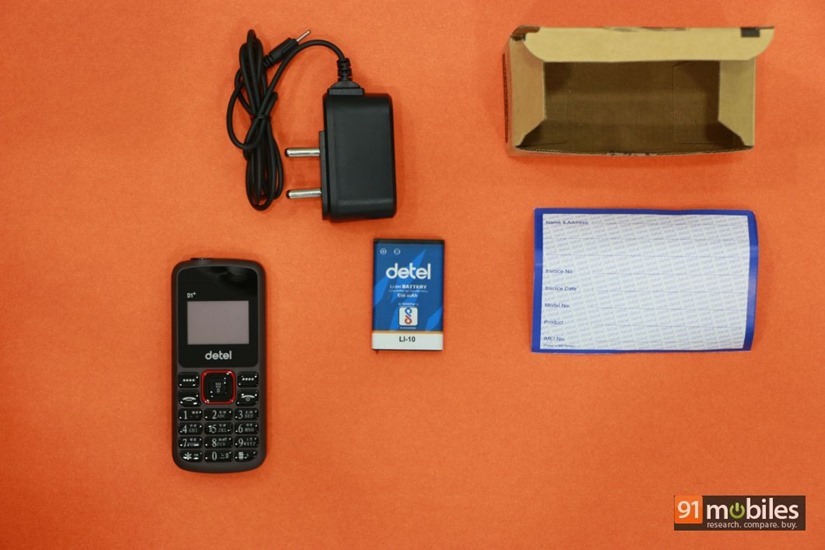 As for the device, it has been designed to aid the visually impaired and senior citizens. The USP of the handset is a 'talking feature', which provides audible alerts when users are dialling or browsing contacts, among others. The dual SIM device comes with a 1.44-inch TFT display. Just below the display is a regular T9 keypad with the usual set of calling, disconnect, soft keys and a four-directional keypad. There is wireless FM and 3D speaker for entertainment. The phone also flaunts a large flashlight on top, GPRS web browser and 650mAh battery. For storage, the device gets a microSD card slot.
With the spec sheet of the device out of the way, here is a quick glance at the compact phone from all angles.
Detel has priced the phone at Rs 399 and is offering it in seven colour options – grey, black, blue, brown, red, white–red and white–blue.
Photos by Raj Rout