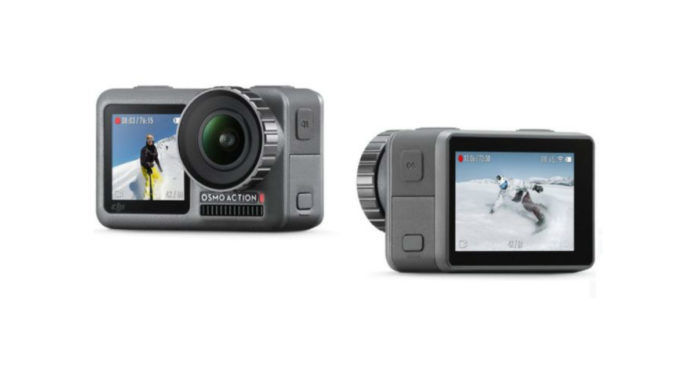 "The DJI Osmo Action faces off squarely against the GoPro Hero lineup, flaunting 36 feet water resistance and a physical toggle as key features."
DJI has launched the Osmo Action, a tiny action camera that looks like and squarely rivals offerings from the GoPro Hero lineup. The Osmo Action offers a rugged, compact body that is claimed to be dustproof, shockproof up to 5 feet and waterproof up to 36 feet of underwater shooting. It features a 1/2.3-inch type sensor inside, the likes of which are typically found in smartphones.
The sensor makes the camera capable of shooting 12MP photos, 4K videos at 60fps and 4K HDR videos at 30fps. You can also shoot 720p and 1080p videos at higher frame rates, for converting to smooth slow-motion action shots on the edit table later. This is teamed with electronic image stabilisation (EIS) for a certain degree of stabilisation, although optical stabilisation is a rather surprising miss here as DJI has always been deemed to be the champions of stabilised videos.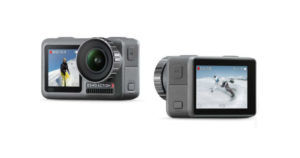 However, the Osmo Action features a unique, dual-display layout, with a larger 2.25-inch touchscreen at the back, and a 1.4-inch touchscreen at the front. The front display will help shooting self-facing videos when you are out mountain biking or at other such adventurous streaks. The front display is brighter than the rear one, offering 800 nits of peak brightness, which should be helpful when shooting under bright sunlight, or generally bright conditions such as when ice skating.
The DJI Osmo Action also has a multi-functioning Quick Switch toggle at the front, which makes it very easy and intuitive to toggle between photos, videos and other shooting modes, as well as between shooting modes. This makes it better than GoPro's mechanism of toggling modes by repeatedly tapping the mode button, which itself is a bit mushy, and hence a tad annoying in the long run.
The GoPro-rivalling action camera premieres at $349 (~Rs 24,500), a pretty decent price for action aficionados looking to record their antics out in the wild. Right now, there's no word about an India launch, although we expect it to eventually make it to India. If you cannot wait until then, you can, of course, look out for unofficial channels, which might possibly charge a premium for it over the conversion rate.