"Being an OEM, Huawei is remarkably fast with the new version as Android Q itself is in beta right now"
It's been some days since Huawei has received some respite from the big US trade ban, although the ban relaxation comes with a lot of ifs and buts. However, with signs of the ban being relaxed, Huawei is now marching on for a release of EMUI 10. The world's second-biggest handset manufacturer has scheduled an annual Developer Conference on August 9 for EMUI. The timetable for the two-day conference is out and it has a time slot for EMUI 10.0 release, as per Huawei's official schedule.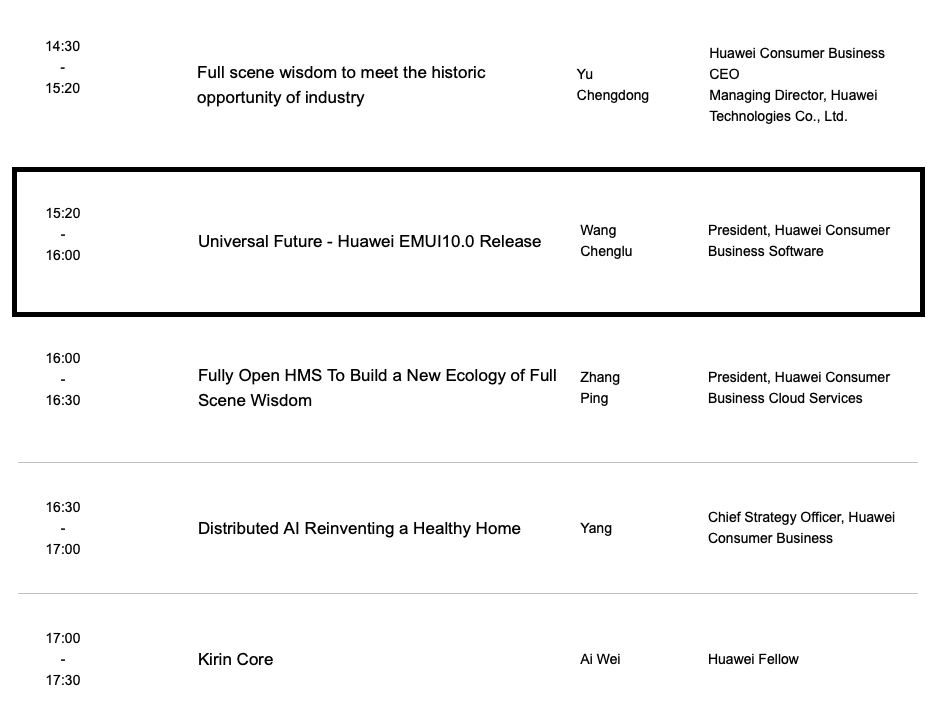 The forum is set to take place in Dongguan Basketball Center and President of Huawei Consumer Business Software, Wang Chenglu, will be leading the EMUI 10 keynote. If you're not aware, EMUI 10 will be based on Android Q and considering that Google itself is currently just in the beta phase for its Android Q software, it's quite a surprise that Huawei will show off EMUI 10 based on Android Q next month. Hence, we expect this version to be merely a demo of what is to come in EMUI 10.
Folks at XDA Developers have been able to play with a pre-release build of EMUI 10 on the Huawei P30 Pro last month and there were almost no visual UX changes. Android Q's new permission controls were spotted as well as under-the-hood changes that improved performance were also reported. However, being a pre-release build we wouldn't jump to conclusions until we see the final stable update. Previous reports have suggested that Huawei will be adding an ARK Compiler to greatly improve performance as well as GPU Turbo 4.0 as two of the big changes to EMUI 10.
Huawei will be hosting around 5,000 developers from around the world and we're also expecting to hear something about its home-grown HongMeng OS which has taken a back seat in light of the recent turn of events related to the US trade ban.