"The extensive lineup of Energizer devices will be headlined by a phone with an 18,000mAh battery pack, the largest ever on a smartphone yet."
Energizer will be back at the Mobile World Congress this year, and just like MWC 2018, the company has a double whammy to steal headlines at the annual mobile extravaganza. The energy and power specialists are heading to Barcelona with a staggering 26 mobile phones in the lineup, headlined by its flagship smartphone that includes a massive, 18,000mAh battery pack.
Seems like an overkill? Well, we wouldn't mind owning a smartphone that could potentially last for a full week. That said, we aren't entirely sure if this one will make it to production. The 18,000mAh battery smartphone in question is a part of Energizer's Power Max lineup, which, as the name explains, is centered around maximum power and battery stamina on phones. The Power Max smartphones include at least a 4,000mAh battery, or subsequently larger ones. However, this lineup premiered last year, when Energizer brought a prototype smartphone with a 16,000mAh battery pack, dubbed the Energizer Power Max P16K Pro.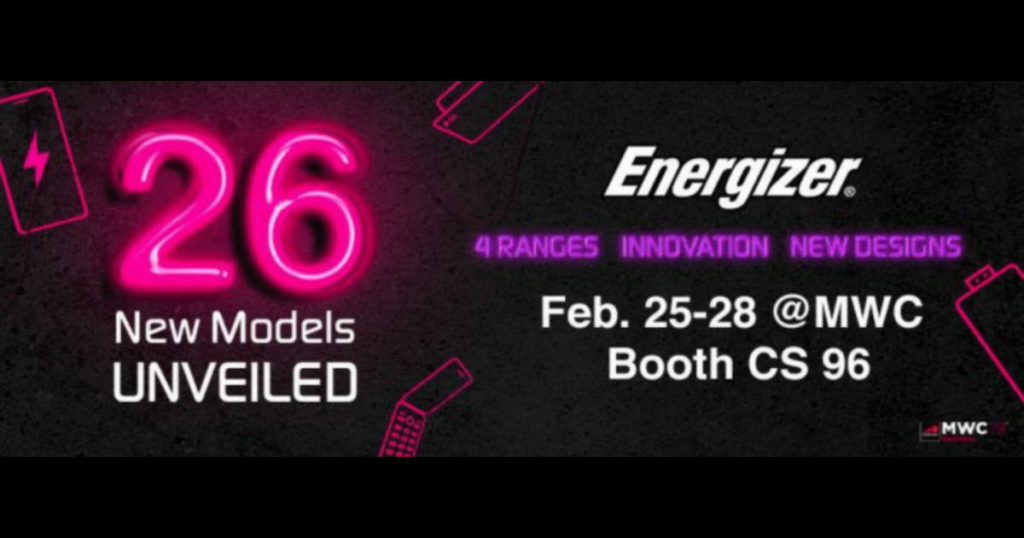 While the large battery smartphone got everyone interested, it never made it beyond the prototype stage, despite production having been planned. It will be interesting to see if the new generation one, which seemingly has an even larger battery, would make it to the assembly line. At MWC 2019, Energizer's entire portfolio will include 26 devices and be spread across four individual lineups. These also include the Energizer Ultimate — comprising six premium that will reportedly include a foldable device, and even ones with pop-out cameras.
Other devices in the Energizer lineup to be presented at MWC 2019 include Energy and Hardcase, which will stand for feature phones and rugged feature phones. These devices will understandably focus on basic functionalities and super-extensive battery life, and presumably, will make up the majority of the extensive lineup that Energizer is bringing to the table. That said, we certainly hope its flagship phone lives up to the potential of what it has on paper, and make it out of the prototype stages this time.