"With a 18,000mAh battery, the Power Max P18K Pop is more of a powerbank than a smartphone"
Can you guess which smartphone's brand booth at the recently-concluded MWC had longest queues? Whether you thought Samsung, LG, Nokia or Huawei – your guess was wrong. The booth that attracted the most crowds was Energizer – and that was for its smartphone that boasts a massive 18,000mAh battery. Yes, not even many powerbanks pack in such a capacity, yet Energizer has introduced the Power Max P18K Pop to be-all-end-all solution for our battery woes. So what does it like to use the device in person, even for just a few minutes? Well, read on to find out.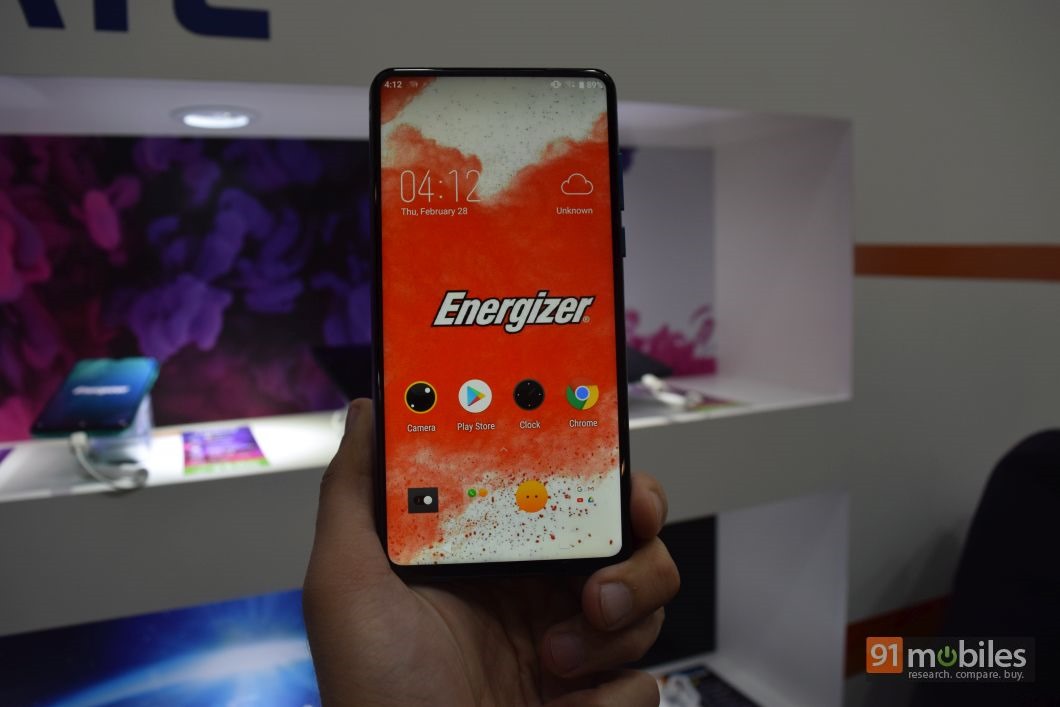 It was just last year that Energizer made headlines with its 16,000mAh battery-toting smartphone, and to take it a notch above, the company announced the Power Max P18K Pop. Of course, I can't test the battery capabilities in such a short time, but the company claims that the smartphone can offer a standby time of up to 50 days, which is simply insane as that's what the yesteryear's feature phones used to offer.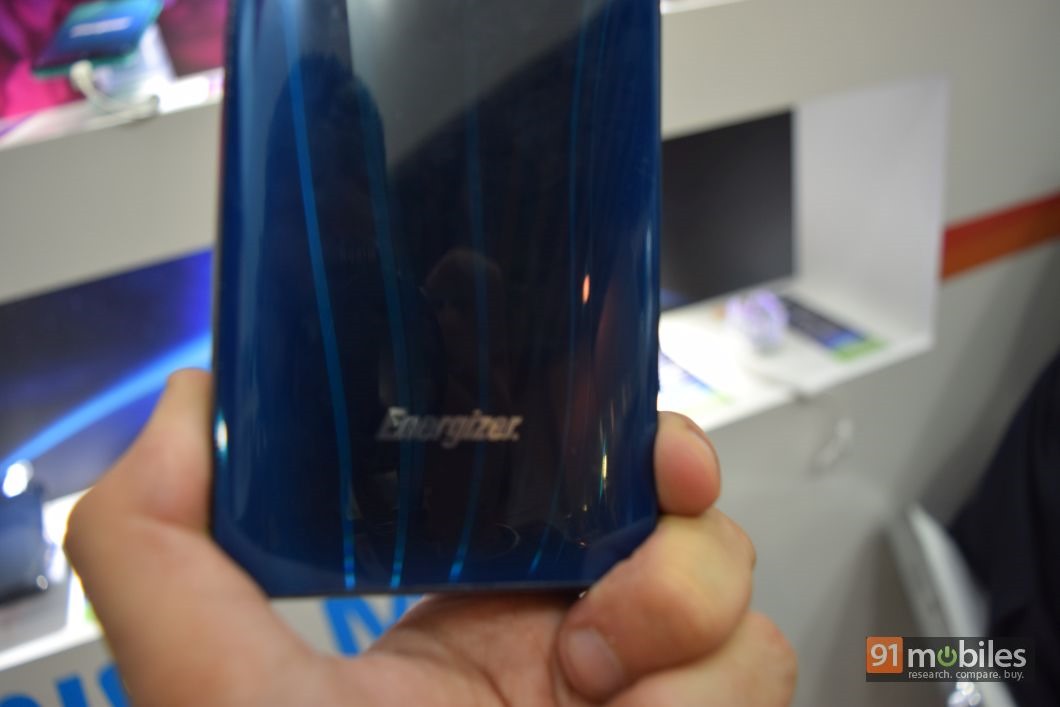 On the flipside however, the Energizer Power Max P18K Pop is easily the thickest smartphone I've come across. In fact, it seems like a display has been stacked to a power bank. Here's how it compares with the iPhone XR (review) in terms of thickness: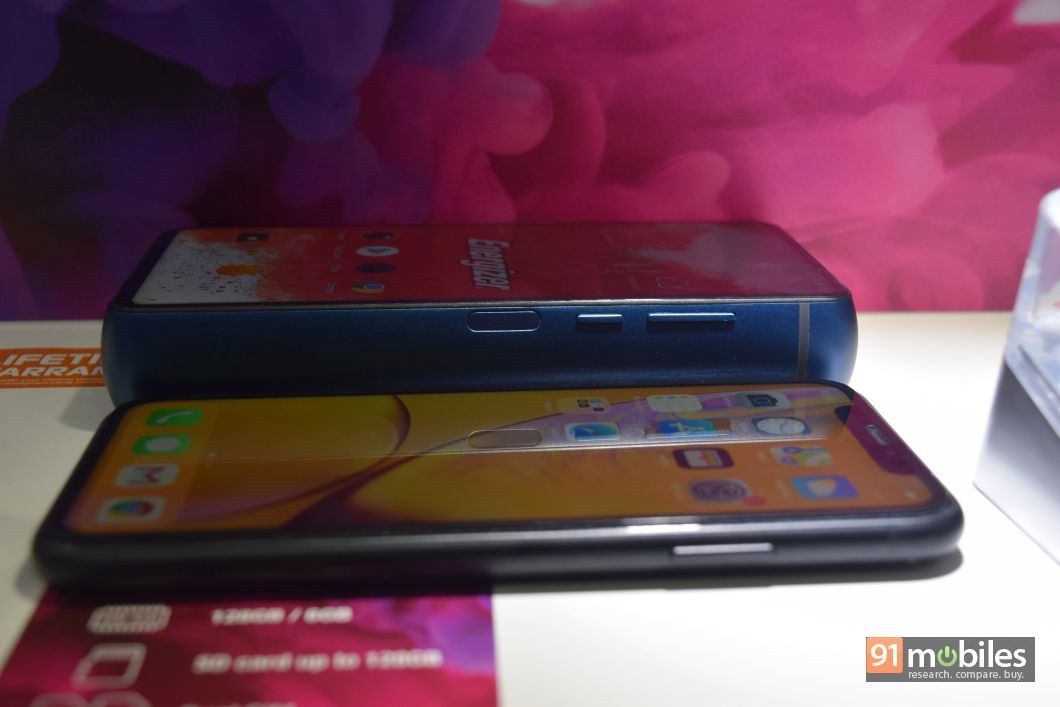 Another highlight of Energizer's offering – which can be guessed from its name as well – is that it has a pop-up module for bringing the selfie cameras. Yes, there are a pair of snappers on the front, comprising 16MP and 2MP sensors. Sadly, the demo unit didn't seem to be able to elevate the shooters every time I switched to the front camera from the app.
The benefit of this module is that the smartphone offers a high screen-to-body ratio with next-to-none bezels around the display. As far as ports and buttons are concerned, you won't find anything surprising, though the phone strangely misses out on a 3.5mm interface, considering there's enough space for the same. The fingerprint sensor-cum-power button is available on the right.
Energizer Power Max P18K Pop design gallery
In terms of specifications, the Energizer Power Max P18K Pop is a loaded mid-ranger. It ships with a 6.2-inch display, bearing a resolution of 1,080 x 2,280 pixels. Under the hood, the device draws power from MediaTek's Helio P70 chipset, which is paired with 6GB RAM. Taking care of storage needs is 128GB memory, which can be extended further with the use of a microSD card (though you'll need to give up on the dual-SIM functionality).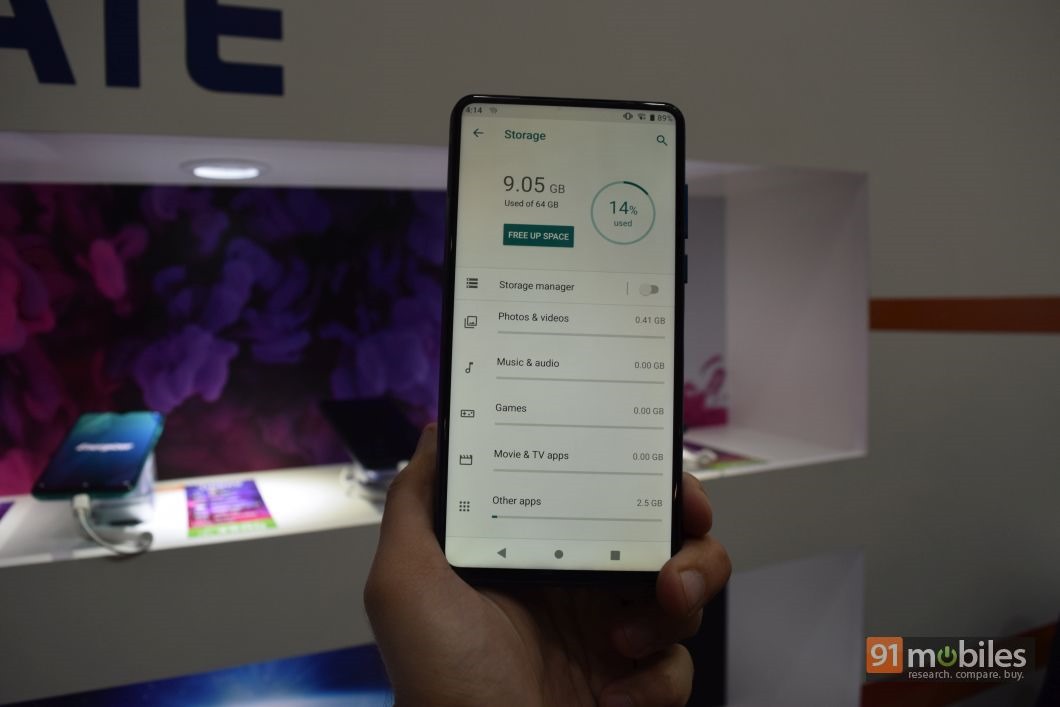 For imaging, the Power Max P18K Pop features a triple-camera setup with a 12-megapixel primary snapper, a 5-megapixel sensor and a 2-megapixel depth unit.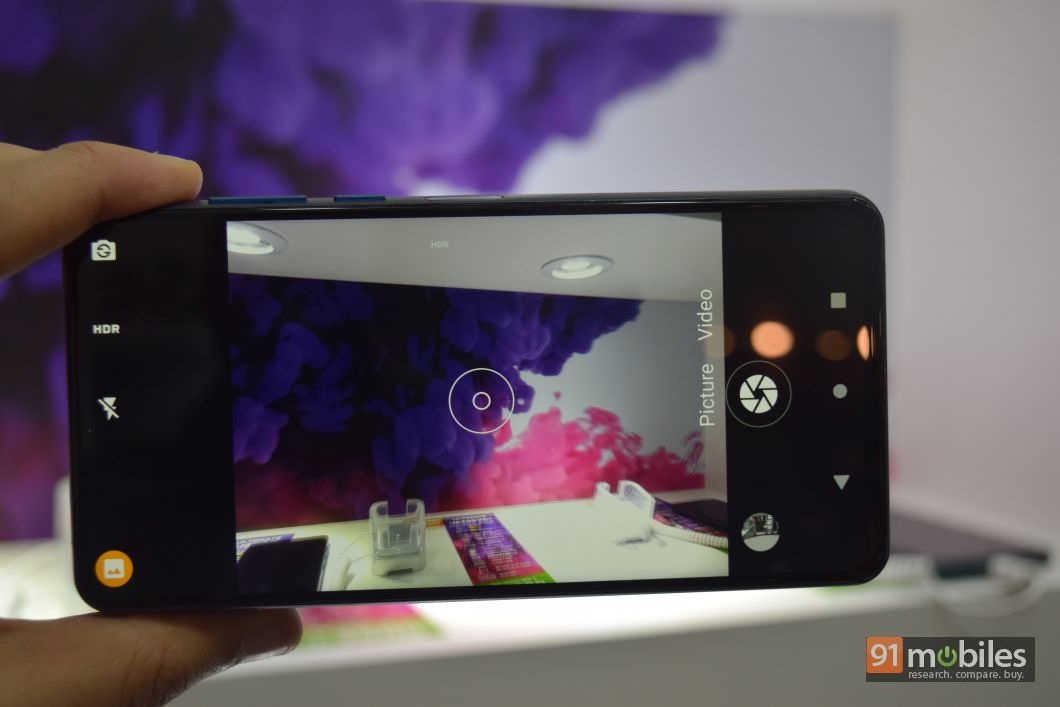 The Energizer Power Max P18K Pop is an interesting smartphone as it should deliver an impressive battery life and doesn't skimp on other specs either. And if you don't necessarily mind carrying a bag for keeping the same (most jeans pocket won't even fit it or even if it fits, it'll create a huge bulge), then it could be worth considering. However, before you loosen your purse strings, it's worth noting that it hasn't even gone on commercial production yet. As per our conversation with the company behind the Energizer smartphones – Avenir – the device will go on manufacturing later this year, and then also, it depends if it'll ever be coming to the Indian market.