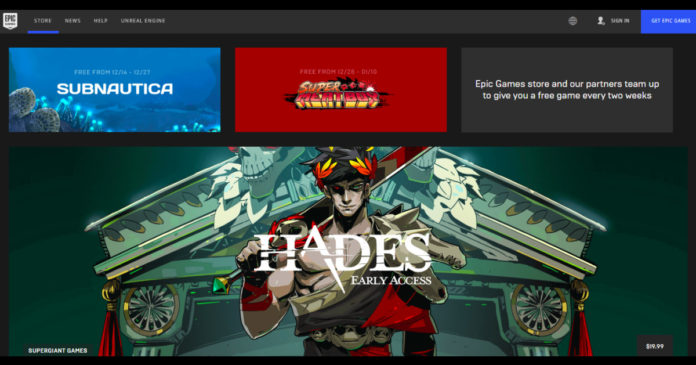 "The Epic Games store is very basic at the moment, but will potentially aim to challenge Valve's Steam marketplace in the long run"
Epic Games, developers of the incessantly viral and addictive Fortnite, has finally unveiled its own store. The store has gone live with a handful of games including Unreal Tournament and Fortnite, with the company promising its users a new, free game every, well, fortnight. The move of setting up a PC games store will see Epic Games attempting to take a bit of steam out of Valve's Steam.
Other than this, there is not a lot to report about the store as of now. There are only a handful of games on the store's shelves right now, including an early-access copy of Supergiant Games' Hades, Annapurna Interactive's Ashen and Epic's own Shadow Complex. Most of the games on the Epic Games store right now are labelled as 'coming soon', including titles like Saber's World War Z, THQ Nordic's Darksiders III, Unknown Worlds' Subnautica and a couple of games from Annapurna's stable — Journey and Outer Worlds.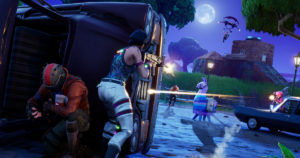 As per Epic's promise, the first of the free games for users that sign up will be released on December 14, and reports indicate that it will be Subnautica to launch first on the store. To attract more developers to its store, Epic is offering a large bite of the sales revenue pie for the devs, along with the prospect of launching a separate section for Android games to cash in on the steadily increasing mobile gaming industry. As of now, there is a long way to go before the Epic Games store even comes close to challenging Steam to its authoritative PC games marketplace status.
The Epic Games store will most certainly see a lot of additions going forward — at present, it has a very minimalist appearance, without features such as game genres, customer reviews, an in-store search button and so on. To be fair, you do not really need such features at the present state of the game, but once it starts flaring up, Epic will certainly have to overhaul the interface. Even the in-game pages only have a few screenshots, with barely a couple of lines as description.