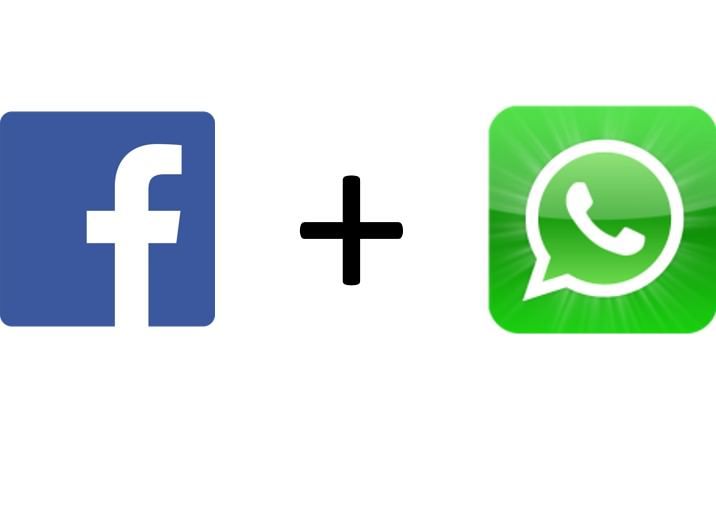 "The world's largest social network purchases most popular instant messaging platform" In a surprising move, Facebook has announced it will be acquiring the popular cross-platform mobile messaging service WhatsApp. WhatsApp will be paid $4 billion in cash and $12 billion along with $3 billion in Facebook's RSUs (Restricted stock units) to the company's employees, making it a deal totalling $19 billion. Though exact reasons behind this move aren't immediately clear, it's obvious that WhatsApp's vast user base is one of the key attractions for Facebook. While Facebook remains one of the most popular websites, it hasn't been able to replicate the same success on the mobile side of things. That's where WhatsApp's 450 million users would be of interest to the social network. WhatsApp is also one of the very few sticky apps for users, with more than 70 percent using it on a daily basis.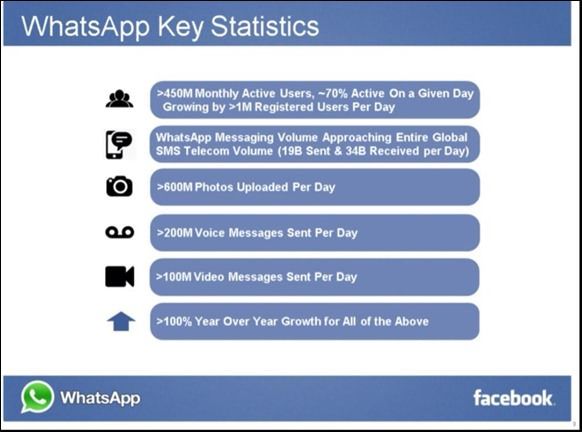 The messaging app also continues to grow at fast pace adding in 1 million new users every day. When compared to other web services like Skype, Twitter, Gmail and even Facebook in their initial four years, its meteoric growth dwarfs all of them combined.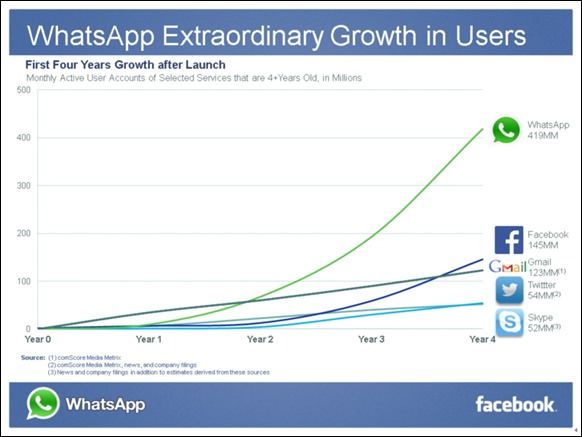 It'd be interesting to see what Facebook plans to do with its latest purchase and how WhatsApp would change, though both companies claim that the service will continue to run independently akin to Instagram after acquisition. However, we're sure Facebook will influence new feature additions to WhatsApp, as it did with Instagram, having rolled out features like Instagram Video and Instagram Direct to take on rivals such as Snapchat and the Twitter-owned Vine. This also means that the Facebook's own messenger will continue to co-exist with WhatsApp. The year seems to be consolidation time for quite a few instant messaging apps. This announcement comes after Viber, another popular messaging app with ability to make voice calls, was purchased by Japanese internet company Rakuten last week for $900 million.