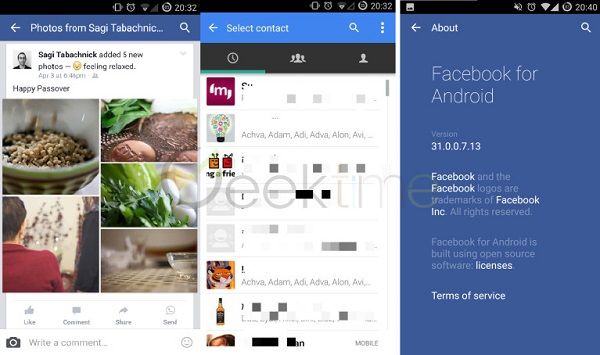 "Facebook has just started testing a new feature which will integrate WhatsApp into its app"
It has been slightly over a year since Facebook bought over WhatsApp, the world's most popular instant messenger. It stated at that time that Facebook and WhatsApp will continue to operate as separate entities. However, it now looks like Facebook is planning on integrating WhatsApp into its app.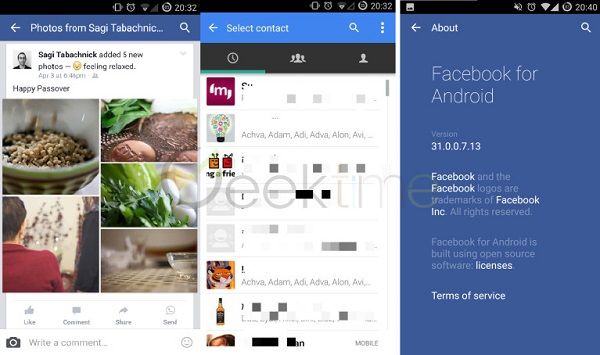 As per the latest reports which have surfaced over the interwebs, Facebook has started testing a new feature for its Android app (version 31.0.0.7.13) which will bring the integration of the instant messenger with Facebook.
The latest update has added a 'Send' button with a WhatsApp logo on it. As can be seen from the images that have surfaced, you can send a WhatsApp message as a reply to the status of a person. The button will be present in the right corner with the options of like, comment and share.
Facebook has been promoting its Messenger for quite a while and you need to install the same on your device if you have the Facebook app on your device to access your messages. But with the Facebook and WhatsApp getting integrated, the social networking giant might just gain a formidable position in the instant messenger arena.
The other details about what all will come with the integration are a bit sketchy as of now, but we'll keep you updated as and when we learn about it.