"Facebook earlier revealed that personal data of more than 5,00,000 Indians was leaked to with Cambridge Analytica"
Recently, Facebook has been facing a lot of heat around the world when it came to light that personal data of millions of users on its platform was shared with a third-party, Cambridge Analytica. Caught in the storm, the social-networking giant recently updated APIs across its platform to restrict access to the personal data by third-party apps. However, at the same time, it acknowledged that data of more than 87 million Facebook users has been leaked, which includes almost 5 lakh Indians. Now, the social network has gone ahead and launched a new online tool to check whether your data was breached or not.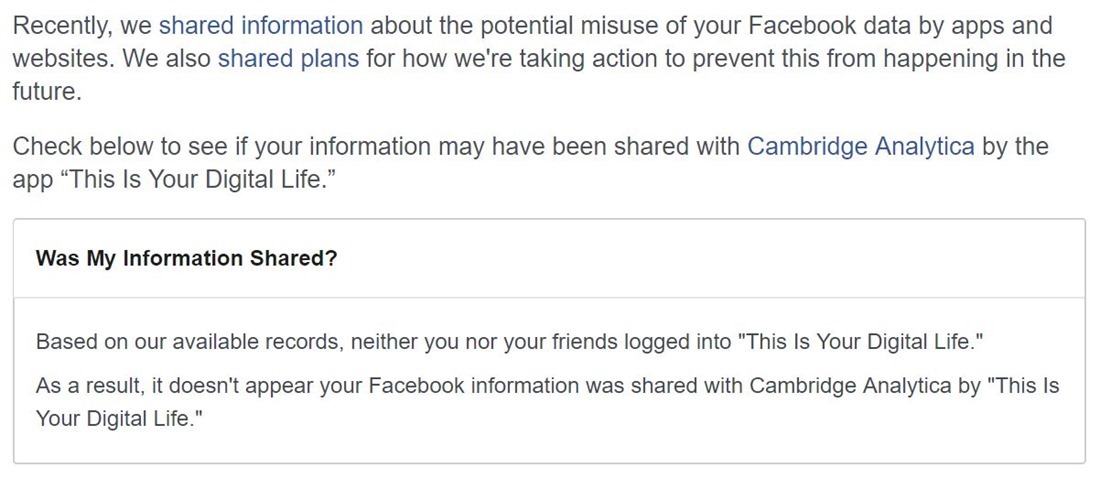 Listed in the help section on the social media platform, the online tool will tell you whether or not your data was compromised through the 'This is your Digital Life' app. The page shows whether you or any of your contacts have taken the quiz. To recall, the issue arose from the fact that the aforementioned app pulled the data of the user who took the quiz as well as all of their contacts on the network, which was then shared to Cambridge Analytica. If you wish to check whether your personal data is safe or not, access the online tool here.
Moreover, as part of its transparency drive, Facebook will be sending notifications to its users with a link, where they can check which third-party apps have access to their data.