On Thursday, Facebook has put an end to the rumors doing rounds about the Facebook Phone. A few days ago, it sent an invite to bloggers to see the Facebook's new experience on Android.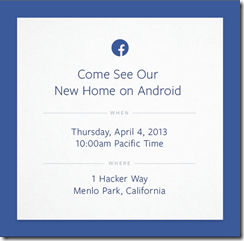 Facebook has grown to become very big social network with more than 1 billion users. Mark Zuckerberg has been asked umpteenth times whether he was building a Facebook phone or its OS and he always dispelled the rumors about it. In earnings call of Q4 2012, he stated:
We're not going to build a phone. It's not the right strategy for us to build one integrated system…Let's say we sell 10 million units — that would be 1 percent of users. Who cares for us?
But now, Facebook has launched 'Facebook Home', which is an Homescreen launcher built for Android devices. It is essentially a family of apps that works as a home and lock screen. While all the devices are made with preference to software and apps, Facebook Home is designed to give users access to people first.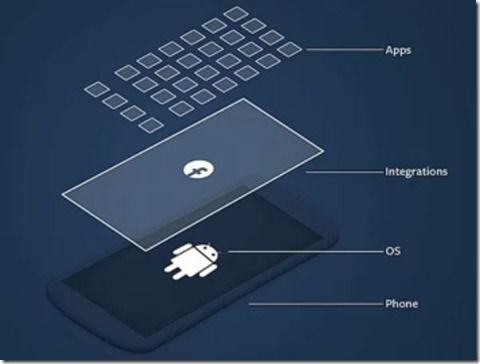 Facebook Home is integrated deeply with the Android OS giving users a smooth and wonderful experience. It integrates Facebook features into most aspects of the Android smartphones, thus eliminating the need to visit dedicated Facebook apps in most scenarios.
Watch the video to get an overview Facebook Home:
Features
Facebook Home comes with following features:
1) Cover Feed
The moment you turn on your Android device, you'll see a steady stream of your friend's photos, status updates, check-ins, and more from your Facebook newsfeed. To see more photos and updates, you can simply swipe through them, for "liking" the post double tap it and you can also comment on the post right from the cover feed. At launch, it will only show your friend's posts, but Facebook plans to show ads as well.
2) Notifications
With Facebook Home, notifications from friends and apps appear right in your homescreen. You can see notification(s) for missed calls, calendar reminder or friend's message. To open a notification, double tap it or swipe them away to dismiss.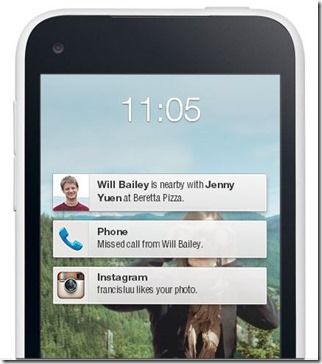 3) Chat Heads
Many a times when you're doing some work on an app(browsing, emailing, etc.) or watching a movie, and when you receive your friend's message, you're in a dilemma to finish what you're doing first or check your friend's message. Chat heads is designed specifically for such situations, it's a non-intrusive way to receive messages from your friends. Whenever a new message arrives, a chat head will appear on your screen with a notification of number of messages sent. You can open jump in and out of chat as it opens on top of the app you're working on. You can also move chat heads around the screen to reply later or completely dismiss it. The Facebook messenger also integrates both text messages and Facebook messages in a single app.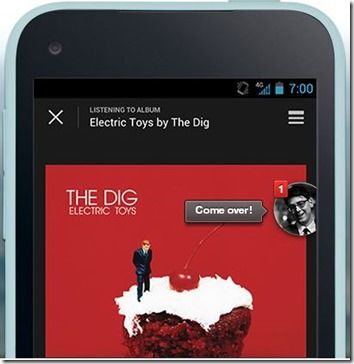 4) App Launcher
Home's launcher allow you to keep your favorite apps at one place. For visiting the app launcher, click on your profile picture which will give you options to open Facebook Messenger or visit last used app open app launcher.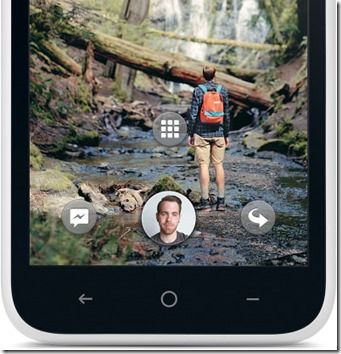 The apps can be dragged and dropped at the position of your choice on app launcher. For adding more apps, you can bookmark apps from the whole apps list. You can also update your status from the app launcher itself.
How to get it ?
Facebook Home will be available for download from play store on Android devices. Currently, it's optimized for phones only, and not tablets. Facebook is developing Home for tablets and will be launched in few months. If you're owning HTC One, One X, One X+ or Samsung Galaxy SIII, Galaxy S4, Galaxy Note II, then you can download it from Play store starting April 12th.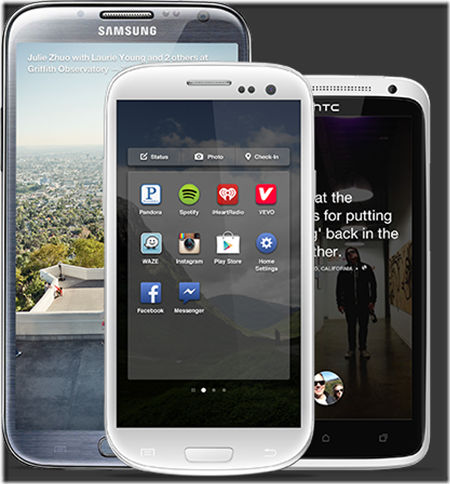 You need to have Facebook app and Facebook Messenger app already installed in your phone. After downloading the Facebook Home, the app will ask you to use it for 'just once' or'always', since it will actually be replacing your default launcher of Android. If you just want to try it, then select 'try once' option, else you can select 'always' option to enjoy Facebook Home.
Closing Thoughts
While the concept of Facebook Home is certainly good, but there is something amiss. All the apps by Facebook- Facebook native app, Facebook Messenger, Poke and Instagram can easily be downloaded from Play Store. Also, one has to keep track of how much data is being consumed by Facebook Home as data charges in India are still high. Battery life of smartphones always accessing data network is also fairly low. What about you ? Would you be using your favorite social network from the comfort of your homescreen?
Images courtesy: Facebook.