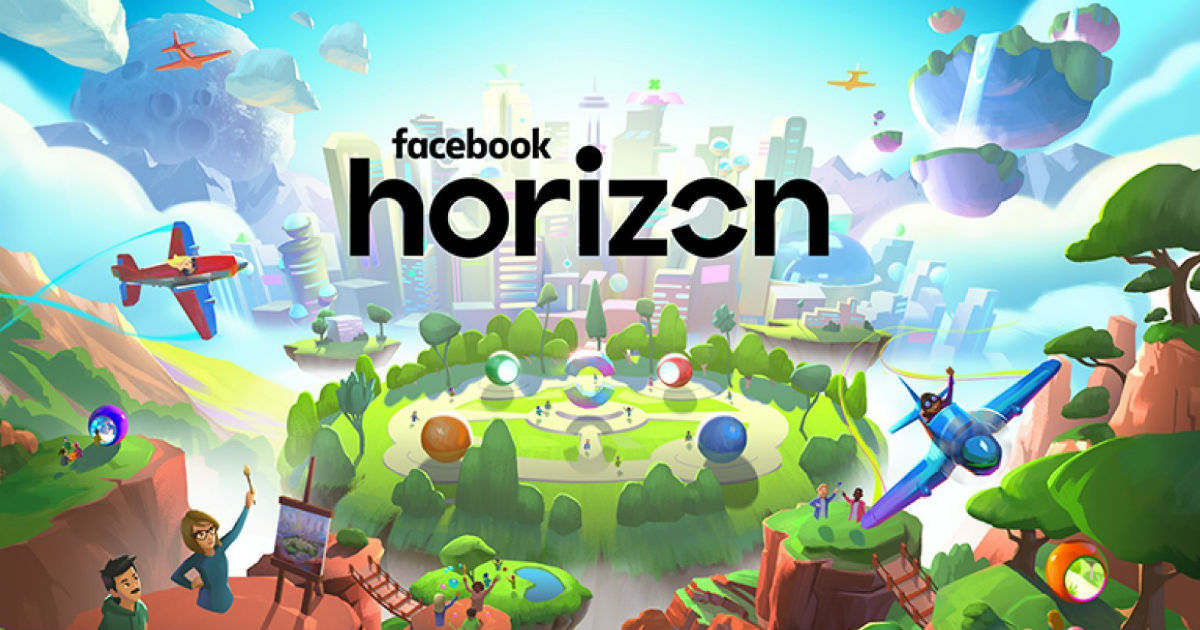 "Announced by Facebook CEO Mark Zuckerberg at Oculus Connect 6, Horizon VR seems like a whole new world for virtual reality enthusiasts."
Facebook CEO Mark Zuckerberg has announced Horizon VR, a social network in virtual reality. Announced at the sixth edition of the Oculus Connect conference, Horizon VR is Facebook's latest play to promote its Oculus virtual reality platform by throwing its main business, social media, at it. With the new platform, users will reportedly be able to "meet" each other in the virtual world, interact through quirky and rather unusual interfaces, as well as play games, attend events and host groups. The move also spells the end of Facebook Spaces and Oculus Rooms, which will subsequently shut down on October 25.
In Horizon, users will need to create a virtual reality avatar, which for some reason will be legless bodies floating in the air. Each user will then have 'portals', which can be used to navigate around the platform. Horizon itself will apparently be a multi-layered platform, featuring something called a 'town square', which to us sounds like the virtual simile of the standard Facebook News Feed. Users can then 'explore' Horizon's platform for virtual reality content that suits their preference, and by the sounds of it, a lot of this content will include VR games. There will also be VR groups, and events hosted in VR as well, which users can join together to enjoy community content in VR.
While quite a bit about the idea sounds a bit niche and farfetched, there's no denying that the concept does sound intriguing at the very least. The move also reminds everyone that at the end of the day, Facebook is a social media company. This is an ideal opportunity for Facebook to bring a whole bunch of games back to the platform, and it is obliging by doing exactly that. Among games shown off at the Oculus Connect keynote is Wing Strikers, a multiplayer aerial game in virtual reality, which will allow users to host dogfights among each other.
In such use cases, Facebook also notes that safety of users on the platform will be crucial. As a result, the company stated that it will feature new safety tools to govern user privacy and define guidelines on what users may expect in terms of community behaviour. Interestingly, Facebook stated that Horizon will also feature 'Horizon Locals' — actual guides in VR avatars who will help users through the myriad features of the platform. While all of this is good, what remains to be seen is whether users really end up adopting the Oculus headsets just because of Horizon and whether this manages to finally take VR beyond its still-limited adoption in the mainstream space.
Interested individuals can sign up for Horizon right now, but the first public beta for the platform will only be available sometime next year.