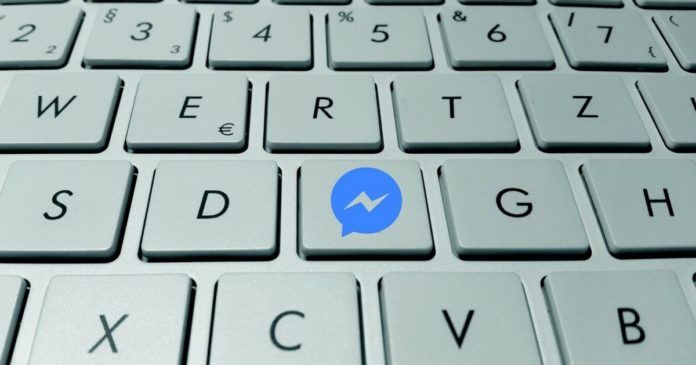 "The Remove for Everyone feature on Facebook Messenger allows you to delete sent messages"
In November last year, Facebook launched a new feature on its Messenger app that allowed users to un-send a message. At the time, it was only available for users in certain countries. Now, Facebook has officially started to roll-out this feature globally and users everywhere should start seeing the 'Remove for Everyone' feature. You will need to update to the latest version of the Messenger app on iOS and Android.
Facebook first rolled out this feature on WhatsApp and it was something that every user appreciated. The feature basically lets you delete those embarrassing or wrongful texts that you sent in a hurry. A similar feature is also available on Instagram, which simply says 'Unsend'. We all make mistakes and we all end up sending such messages at times. The Remove for Everyone feature will allow users to not regret later on by allowing them to delete the message.
Unfortunately, the option to delete a sent message is only available for ten minutes after the message has been delivered. Also, it will only work if the person hasn't seen the message yet. The message will also be shown in the notifications panel on both iOS and Android, so yeah, the feature has some flaws. Finally, if you delete a sent message, the recipient will receive a notification saying that you have deleted something.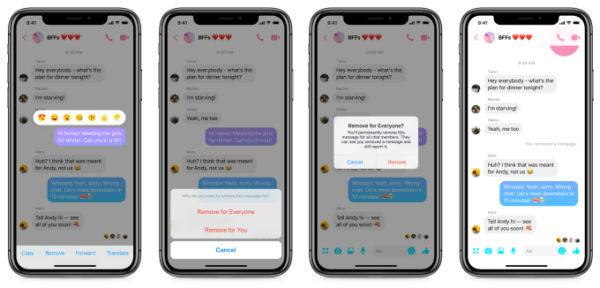 To delete or un-send a message on Facebook Messenger, simply tap and hold on the message. You should now see options such as Remove, Forward, Copy and Translate. Select the Remove option and you will be presenting with two choices: Remove for Everyone or Remove for You. Choosing the first one will delete the message for both the sender and receiver.
The feature works in both single and group conversations. Once again, the feature is currently rolling out to all users across the world. If you do not see the option yet, then you will need to update the Messenger app. This is quite a useful feature and will save users from embarrassing themselves.