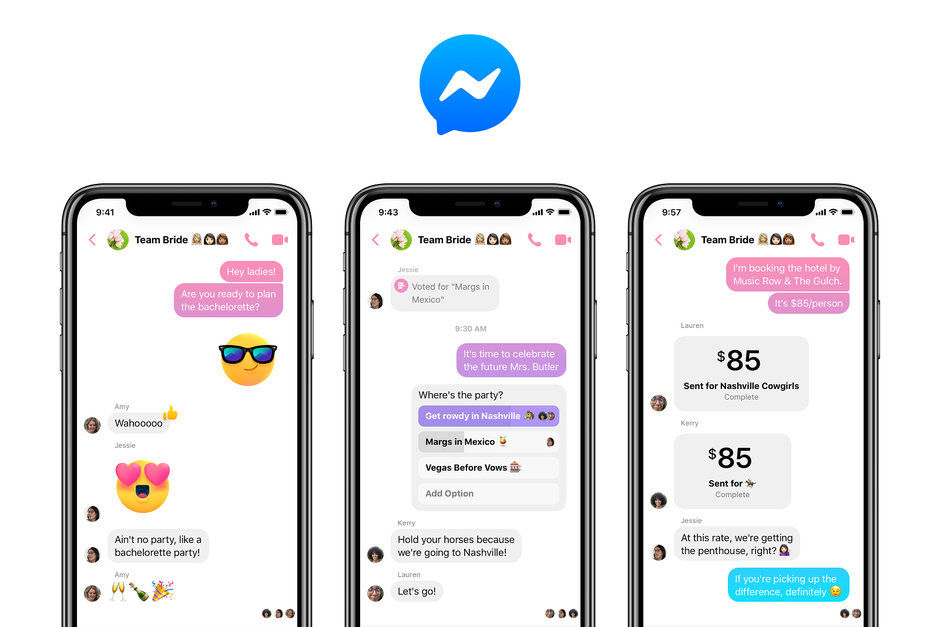 "The dark mode will turn the Facebook Messenger's white background to black and the text into white"
Facebook promised a dark mode in its Messenger app last year, and it seems that the company has now started testing the feature. According to well-known app teardown expert Jane Manchun Wong, Facebook Messenger is showing 'dark mode' option — but only in some countries, and it's still incomplete. Needless to say, the mode turns the white background to black and the text into white for easy viewing in areas with low light. The feature isn't available everywhere yet and Facebook issues a 'work in progress' warning within the app.
Wong managed to get her hands on the Facebook Messenger's dark mode, and this is how it looks: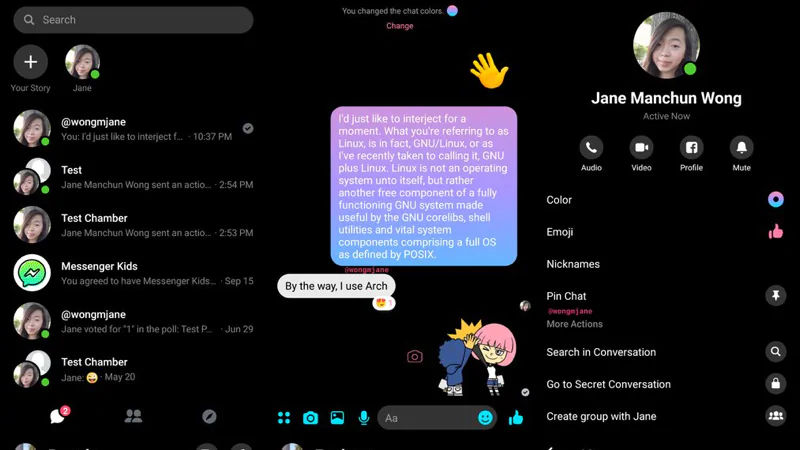 Facebook hasn't announced the list of countries where the feature is being tested. From our testing, we can say that India is not included. However, if you're in the region where 'dark mode' is live, you can access it under the 'Me' section on Facebook Messenger. A warning message is issued when you enable the feature that clarifies it is still in development and Facebook is putting 'finishing touches' to the dark mode. This means it won't be long before all user can access the Messenger in dark mode.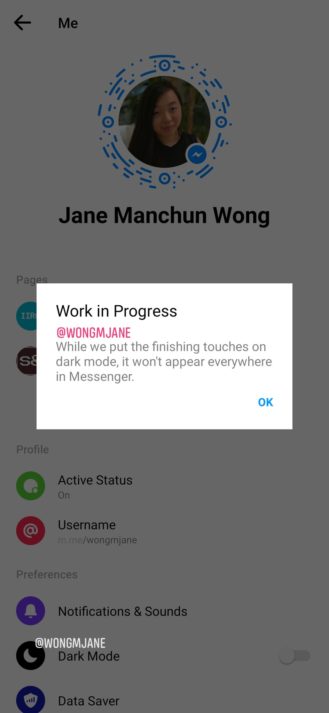 Meanwhile, Facebook has been constantly trying to make Messenger much more user-friendly. It recently started rolling out an update that carries a massive design overhaul to further simplify the app and make it easier for users to chat, make video calls, and more.