"Facebook Marketplace on mobile device has silently received the mobile payment service that lets users pay for goods using Visa and MasterCard products"
Facebook Marketplace seems to be getting a much-needed payment service, an important tool that will make the experience of buying and then paying through the social network much easier and simpler. Do note that the company hasn't made any announcement about the feature yet. However, the company has rolled it out for both Android and iOS users.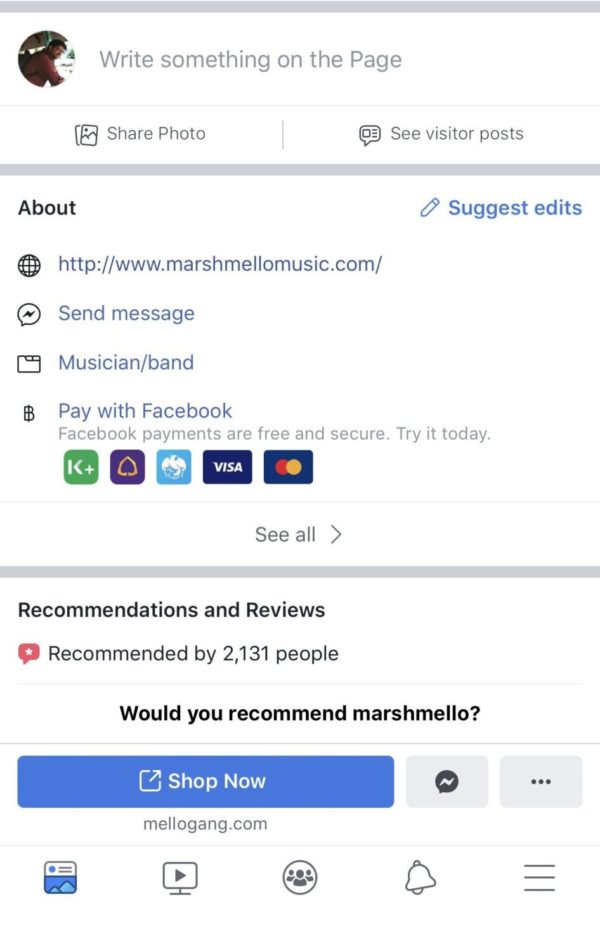 The new mobile payment service, first spotted by MobileWorld.it, allows users on Facebook to pay for the goods they buy through the Marketplace. This new option is now available on some Facebook pages that sell various products. The Marketplace payment service supports Visa and MasterCard. Apart from this, it appears there is also a cryptocurrency wallet icon, though it just seems like a placeholder, but then again company has been rumoured time and again to be silently working on its own cryptocurrency wallet. That is expected to launch sometime later this year or in 2020 depending on the company's internal plan changes.
Though the feature seems useful, the process, for now, is a bit complex as the buyer must first send a request to the seller stating that they are ready to make a purchase and pay. The seller will then have to accept or refuse the offer based on the availability and send a payment request to the buyer. This does look like the first step towards a more complete e-store transformation as it will also offer Marketplace users a secure and convenient means to pay. Facebook Marketplace is one of those successful features launched by the company in recent times and with this new addition, the company may convince many users into using the Marketplace actually and adding more reliability to the platform.