"The Facebook NPE Team will focus on developing apps that will provide new experiences for building communities"
Facebook has just announced a new developer team called the NPE Team, which will develop apps and experiences that will give users the power to build communities. The apps developed by the NPE Team will be advertised under the brand name 'NPE Team, from Facebook'. NPE stands for New Product Experimentation. The team would be launching apps in the coming weeks, but if an app isn't useful to the users, it would be shut down immediately.
According to Facebook, the biggest discovers are made when you start small, and that's the motivation behind the NPE Team. By building small apps and experiences, Facebook wants to improve the community of users. Some of these apps may not be for everyone and could shutdown. Basically, the company wants to develop small focused apps and to find out if people find the features useful. The findings could be used as resources for future products from Facebook.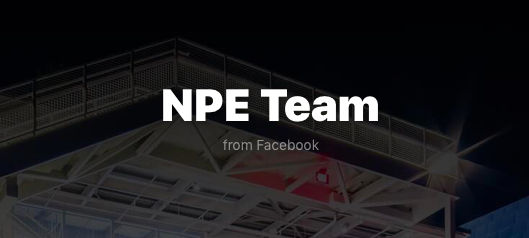 These apps will be available for download from the Apple App Store and the Google Play store. It will also be available on the web. Availability of the apps will depend on its features and it may not be available for everyone. Facebook confirmed that these apps will not collect any personal data and that the company is committed to protecting users' privacy. As of now, there aren't any NPE Team apps available, but they will fall under the same Terms of Service, Data Policy, and other Terms that Facebook apps follow.
The company says, "At Facebook, we're committed to giving people control over their personal data and to protecting privacy across our family of apps, including future apps from NPE Team. This means that we work hard to keep people's information secure and will leverage our internal tools, systems, and expertise inside the company for future NPE products."
The NPE Team apps, some of them, will allow users to login to the app using their Facebook account. The users activity may not show up on the app, but it will be added to the Apps and Websites category in Facebook Settings. However, most of the apps from the NPE Team will not require Login with Facebook and will be separate from the social network.