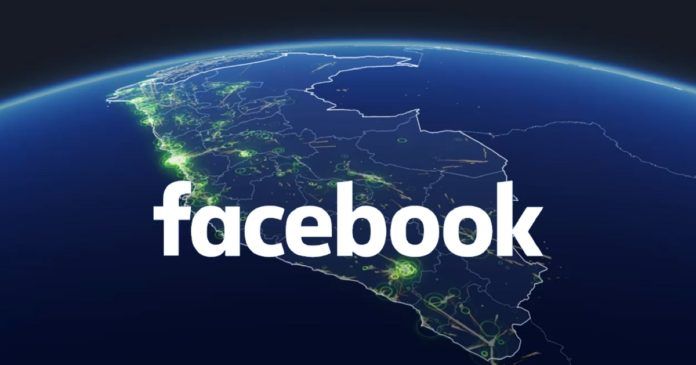 "There is no clarity on when this feature will be rolled out publicly. It is similar to the censoring features Instagram and Twitter already has"
Facebook is reportedly testing a feature that lets users ban certain words and phrases from their timeline. In a screenshot shared by developer Jane Wong on Twitter, the new feature appears to allow comment moderation to users. This moderation, alongside banning certain users altogether, further allows them to ban certain words and phrases from their timeline, hence further curating and censoring individual experiences on Facebook.
The social media giant has long been facing a fight against bullying, racism and harassment, and this feature is possibly a step towards fighting these very factors. With social media being taken increasingly seriously today, many grave consequences have surfaced, detailing the kind of impact that seemingly random comments left on a person's timeline can have. The reported feature of banning certain phrases will help users avoid unnecessary confrontations against their own preference.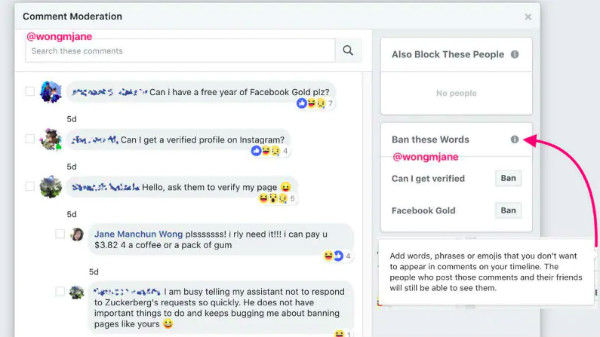 The feature is similar to Instagram's comment filter and Twitter's 'muted words', which too enable a user to curate the type of comments and overall content that they see on their network. The screenshot shared by Wong showing Facebook's upcoming 'ban comment' feature further shows a pop-up dialogue box, which states that while the chosen phrases will be hidden from the person's timeline, the original comment left on the timeline will still be visible to the person who made the comment, as well as his/her friends.
Social media has steadily developed into a mass network, with increasingly serious consequences. Earlier this year, questions pertaining to privacy ravaged Facebook and its standing, elevating the importance of social media in everyday lives, and the impact that it has. Alongside questions of privacy, the issues of cyber-bullying and harassment have been steadily persistent, and Facebook being the largest social medium at the moment, has been at the centre of attention regarding these issues.
The company has also recently been accused of not being ethnically diverse in its workforce, when an employee's departing memo stated in detail about workplace partiality. It remains to be seen how Facebook responds to such situations — introducing a comment filter will work on the internet, but the actions may be much more difficult in real life.