Highlights
FAUG has been released in India to millions of mobile users
It is available only for Android users at the moment, with no word yet on the iOS version
The game's download size is roughly around 500MB
The FAUG release in India ends the wait for a much-anticipated game that can take the place of PUBG Mobile in the country. The FAUG game, which is developed by Bengaluru-based nCore Games, is now available to millions of mobile users across the country. The first version of the game — whose full name is Fearless And United-Guards — is based on last year's Galwan Valley face-off between the Indian and Chinese troops. FAUG gameplay is a bit different from its counterpart PUBG Mobile and doesn't include a multiplayer mode (though it'll be added later). The game currently focuses on close combat skills and melee action with linear missions and episodes. Here's a quick look at FAUG game's compatible devices, APK link, download size, and more.
FAUG game compatible mobile phones
FAUG is now available for most Android mobile phone users out there. The game's only requirement is Android 8 Oreo and above operating systems as of now. However, it should be noted that the game is designed for mid-range and premium devices due to the resources required to run the game. It should be noted that 'Android Go' devices will not support the game.
Will FAUG work on budget Android phones?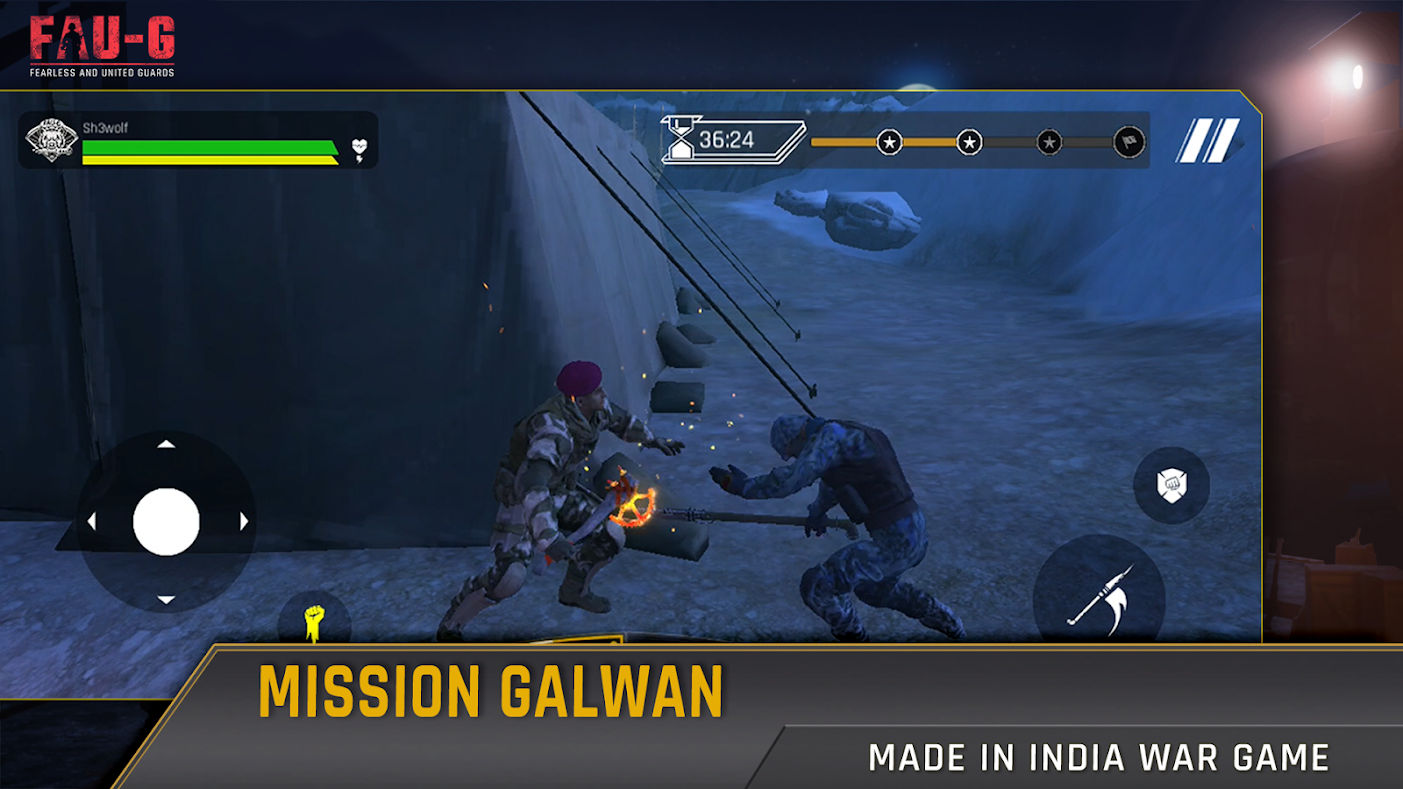 FAUG doesn't require any particular configuration or chipset. The game is available to play on any device, including budget, mid-range, and flagship phones running on Android 8 Oreo or above. This include Android 9 Pie, Android 10, and Android 11. Of course, the experience of FAUG on a flagship will be different from that of a budget smartphone.
Unfortunately, the company has previously said that the game requires resources that budget smartphones don't usually have and, thus, the user experience may not be great on an entry-level device. That said, the FAUG maker nCore Games has revealed plans to release a lighter version of the game for such devices if it sees demand.
How to download FAUG on iPhone
FAUG for iPhone hasn't been launched yet. However, if and when the game is launched for the operating system, it'll be available on the App Store to download.
FAUG game download link/ APK availability
The FAUG game download link for Android is available on the Google Play Store now. If your device meets the requirement, you'll see the 'Install' button next to the game's page on the Play Store. Simply tap on it to download and install FAUG on your device. We couldn't find the FAUG game download APK on the web, but if you're looking for APKs, beware of the fake ones. The original publisher of the game is Studio nCore Pvt Ltd.
FAUG game download size
FAUG game download size, as stated on the Google Play Store, is around 460MB. The game doesn't require a sign-in with your Facebook or Gmail account to play. However, FAUG requires an active internet connection to work. As of now, there is only 'Campaign' mode available on FAUG that include tales from the Galwan Valley. 'Team Deathmatch', which can be assumed to be multiplayer, and 'Free for All' modes are likely to come with future updates.