Highlights
FAUG game is now available for download through Google Play Store
The game offers a single-player Campaign mode at launch
FAUG will get battle royale and multiplayer modes in the future
FAUG game download link is finally live on the Google Play Store for Android users as the highly anticipated 'Made in India' game released in the country on Republic Day i.e January 26th. As the Bengaluru-based developer nCORE Games announced the FAUG release in India, we at 91mobiles installed the game to check out its gameplay, graphics, features, and more. FAUG features a story mode on launch day with brawler-style gameplay. There are no weapons right now, but nCORE Games founder and chairman Vishal Gondal has teased guns, a battle royale mode, and more FAUG features that will be launching in the future.
Also read: FAUG game released: Compatible mobile phones, download link, and more
FAUG features launching in the future
1. Battle Royale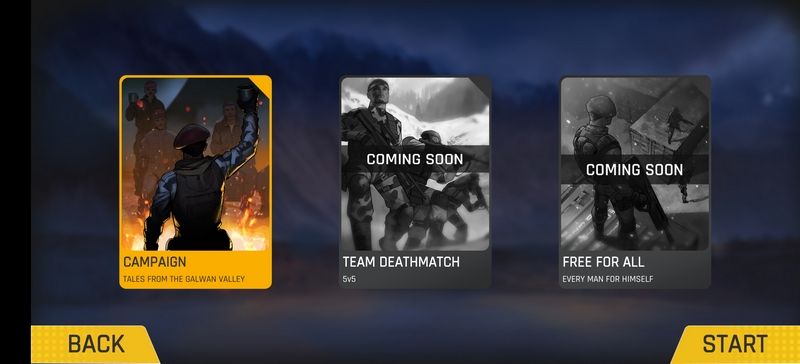 In an earlier interview with IGN India, Gondal spoke about some FAUG features that were teased in the trailer but not planned for launch day. The game starts with a story mode that allows single-player and co-operative gameplay only. Gondal has put to rest the FAUG vs PUBG comparisons as he has clarified that the game is not a PUBG clone. However, FAUG will feature a battle royale mode in the future.
"The story mode will be the first one. And then we are hoping that over the period of six to eight months intermediately we will be launching more features and updates," Gondal said to IGN India.
While FAUG will get a battle royale mode, it won't be set in the same Galwan Valley map. "We will most likely be looking at a different map for that," says Hande. "But it is too early to reveal any details around that," said nCORE Games COO Ganesh Hande.
2. Multiplayer mode
Multiplayer mode is among the more exciting upcoming features of FAUG. While the company has confirmed that multiplayer combats are coming to the game, it is not clear whether they will be rolled for the Galwan Valley campaigns or restricted to just the battle royale mode.
3. Battle Pass
Additionally, a battle pass will also be available eventually but not at launch. A battle pass is a type of monetisation approach that offers users exclusive rewards like character skins and so on as they reach certain tiers.
4. Guns
Due to the India-China agreement regarding no guns in Galwan Valley, FAUG does not have any guns. However, nCore Games does plan to add guns to the game at some point. Obviously, these guns will not be available in Galwan Valley and, thus, will be part of some other map.
FAUG release in India: how to download, gameplay, and more
FAUG is now available to download from the Google Play Store. The game is available for all Android users running Android 8 and above. The game was up for pre-registration earlier but can now be installed through the app store. The game's download size is roughly 500MB, but this will vary depending on the device.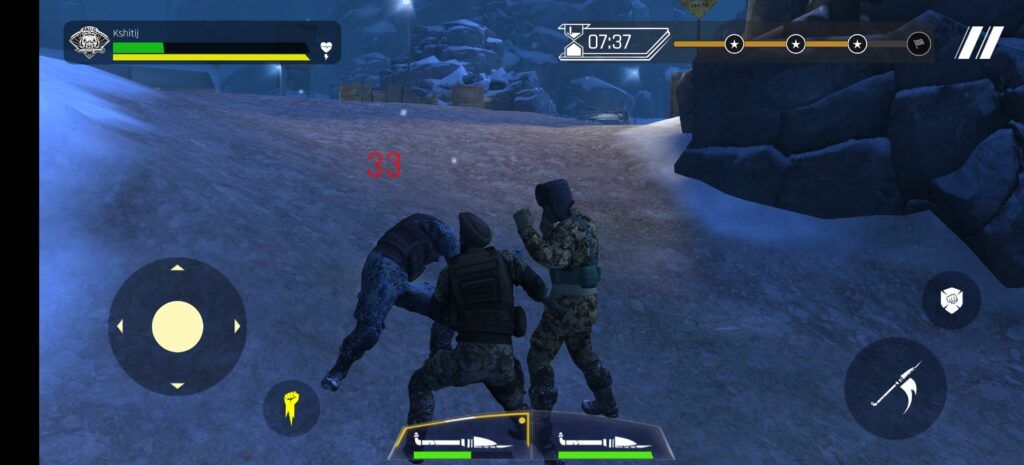 As mentioned earlier, FAUG has a story mode at launch that is based on real-life events in the Galwan Valley. The single-player linear gameplay lasts just a few hours and sees an old-fashioned brawler system with hand-to-hand combat. In addition to the Campaign mode, the menu shows 5V5 Team Deathmatch and Free for all modes that will be coming soon. Based on our initial impressions, the graphics seem impressive with good texture and detail in the environment and no stutters during gameplay.
FAUG game also includes in-app purchases ranging between Rs 19 to Rs 2,999, with 20 percent of the proceeds going to the Bharat Ke Veer fund. With battle royale and multiplayer modes expected to roll out in the future, it will be interesting to see how the game performance in the coming months.