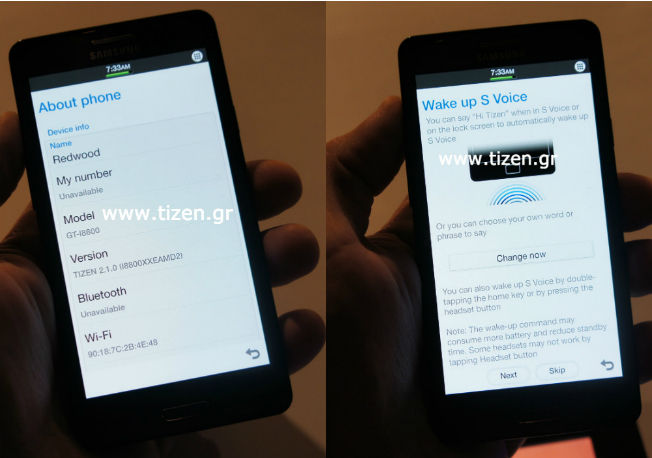 The first Tizen Operating System based smart phone from Samsung has leaked online. Company has codenamed the phone as Samsung Redwood and it is having model number GT-I8805. The phone is running on the Tizen 2.1 operating system and will also sport the S-Voice feature like Samsung's Android devices at the moment.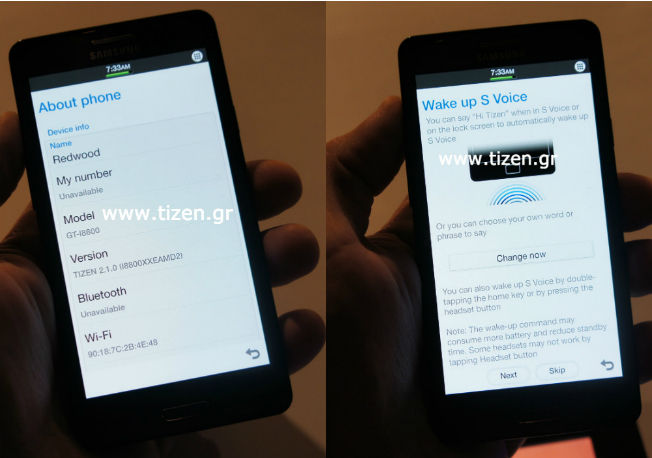 Credit – Tizen.gr Another Tizen phone from the company is also rumored to be in the pipeline codenamed as Samsung Melius with model number GT-I8800. Core features of these devices are still unknown but reports suggest that Samsung Redwood will be a high end device, while Samsung Melius will target mid range buyers in the market. Earlier rumors on the web suggested that the phones will be running Tizen 2.0 version but the latest leaks are showing that Samsung Redwood is running on Tizen 2.1 Magnolia OS version. Tizen OS is basically and open source project for the smart devices based on the Linux. A separate application Store is also announced for the Tizen Operating System running devices coming in the future.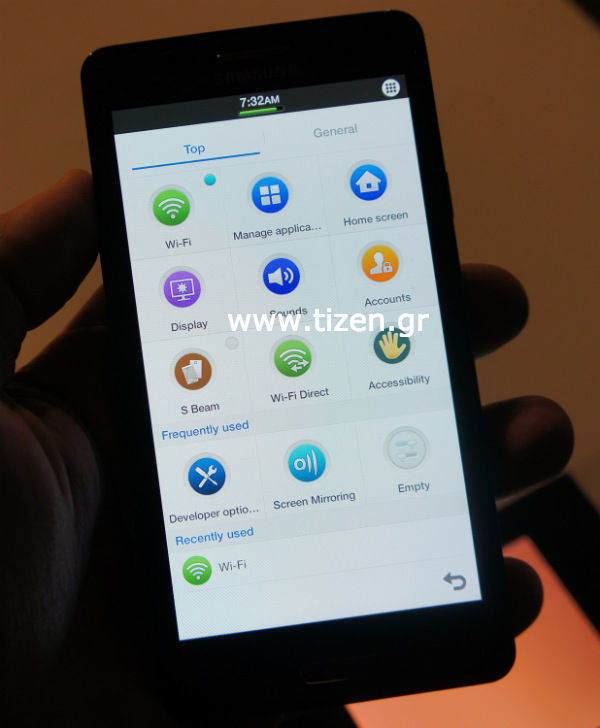 Credit – Tizen.gr It looks like users will be having many choices in different OS platform based devices in the market and they will also provide new opportunities to the developers. According to some official sources, evalutation of the submitted applications on the Tizen Store will take around 3 days. It is surely a good step to keep out the filthy apps to reach on the Tizen App Store.