Owning a premium smartphone is an aspiration of most smartphone buyers in India as it means they get more power, improved camera performance, and overall a great user experience at their fingertips. Of course, Flipkart is the perfect destination for such buyers as it has all the biggest and most popular brands as well as a huge array of smartphones on the platform. Now, Flipkart is gearing up for the biggest sale of the year – the Flipkart Big Billion Days sale, which starts on October 16th and continues till October 21st! What's more, Flipkart Plus members will get early access to all the great deals starting 12pm on 15th October! All major smartphones will be on offer during the Flipkart Big Billion Days sale with major discounts, no-cost EMIs, exchange discounts, best deals on mobile protection plans, and so much more! But all of these only scratch the surface behind why Flipkart is India's favourite destination for buying premium smartphones. So, let's take a deep dive into what makes Flipkart the go-to platform for premium smartphones!
The best place to buy premium phones

Purchasing devices like the Samsung Galaxy S20+, the iPhone 11 Pro, the Motorola Edge+, and more is a piece of cake on Flipkart. The platform is home to a wide variety of choices when it comes to premium devices. The latest high-end smartphones from companies like Samsung, Apple, Google, Motorola, vivo, realme, Mi, ASUS, and iQOO are available all year round. Of course, what makes owning a premium smartphone awfully easier on the pocket are the various EMI options and other financing schemes being offered by Flipkart and its partners.
Flipkart is also the home to premium smartphones that cater to specific needs of consumers. For instance, those looking for a premium gaming phone can go for the ASUS ROG Phone 3 priced at Rs 49,999 in the sale, which employs bleeding-edge tech like a 144Hz refresh rate display, up to 12GB of RAM, a 6,000mAh battery, multi-level processor cooling, ultrasonic shoulder triggers, and many other features that are loved by gamers. The ROG Phone 3 even comes in a new 12GB RAM + 128GB storage variant, which will cost Rs 52,999 and promise you all the power you need for intense gaming sessions while being easier on the pocket. Similarly, those who love photography can go for the fantastic iPhone 11 Pro with its triple camera setup — the smartphone will be available at an astoundingly low price in the sale. Alternatively, they can choose the Motorola Edge+ (Rs 64,999) with a 108MP sensor, or the Google Pixel 4a (Rs 29,999) with its single yet incredibly advanced camera. They can even get the amazing realme X3 Super Zoom camera-phone at Rs 24,999 in the Flipkart sale to get the best photography experience without breaking the bank!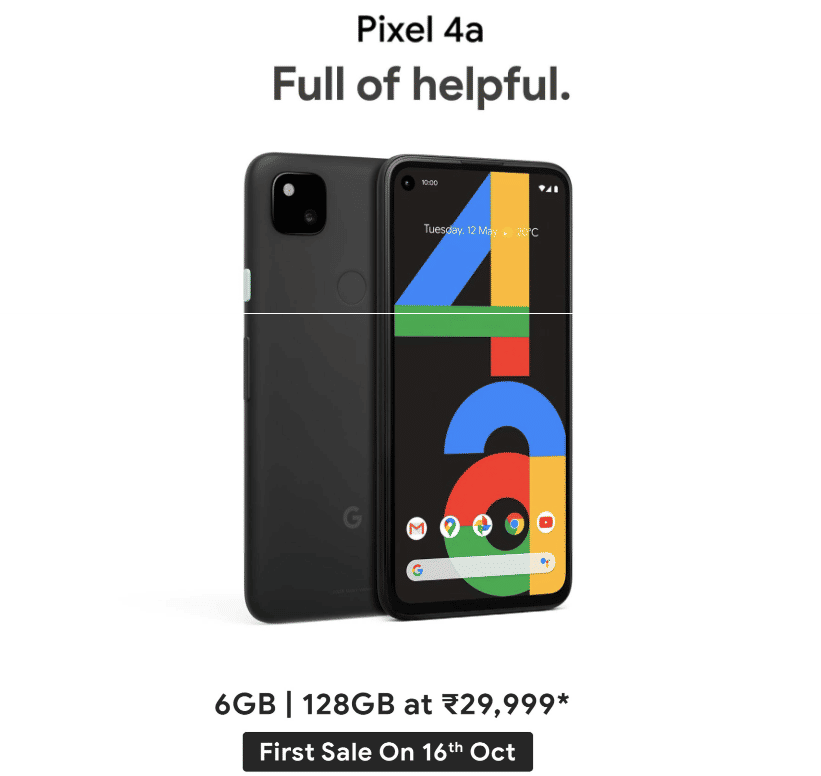 For those who desire the best in display technology and a class-leading camera in the same device, they can never go wrong with the upcoming Xiaomi Mi 10T series, which offers an ultra-smooth 144Hz display and a stunning 108MP quad-camera setup on the back! Flipkart also has something for those who want the ultra-fast performance of the Snapdragon 865 processor at an affordable price point – they can opt for the iQOO 3, which is priced at Rs 29,990 in the sale and delivers a plethora of other advanced specs at a surprisingly low price. And for those who want in on the Apple ecosystem at a lower price, the new iPhone SE will be up for grabs at a crazy low price of less than Rs 30,000 in the Flipkart sale. What's more, the incredible iPhone XR will be available for less than Rs 40,000 in the Big Billion Days sale!
Exciting incentives
Buying a premium smartphone is as much about the device as it is about the ownership experience that follows the purchase, and that's another area where Flipkart excels. The platform has come up with several disruptive schemes and incentives that have cemented its place as the only online shopping destination for premium smartphone buyers. Take, for instance, Flipkart Smart Upgrade Plan that's powered by Samsung's Galaxy Forever program. It allows customers to purchase select Samsung handsets at just 70 percent of their actual value. This means customers can get popular smartphones such as Samsung Galaxy F41 at just Rs 10,860 instead of at BBD price of Rs 15,499. Similarly, the flagship Samsung Galaxy S20+ can be theirs for only Rs 35,198, a difference of Rs 14,801 compared to its sale price of Rs 49,999. Likewise, they can have the amazing Samsung Galaxy Note10+ for a year by paying just Rs 38,998 instead of Rs 54,999 during the Big Billion Days sale.
These prices can either be paid by upfront or in the form of EMIs that are easy on the pocket. A year after that, they can upgrade to a new device and return the old one. This program has been created especially for those who seek quick upgrades and low cost of ownership, have evolving needs, and are constantly on the lookout for phones with latest innovations.
Buyers of vivo smartphones are also in for a treat this Big Billion Days sale as the brand's devices priced above Rs 10,000 will get a massive assured buyback guarantee of 70 percent! This means that you will get back as much as 70 percent of the phone's value back if you exchange the device within 9-12 months of purchase. What makes the deal even sweeter is the cost of this plan — customers can get this 70 percent assured buyback guarantee on vivo smartphones at just Re 1! This plan covers all premium smartphones such as the vivo X50 and X50 Pro as well as the upcoming vivo V20 model.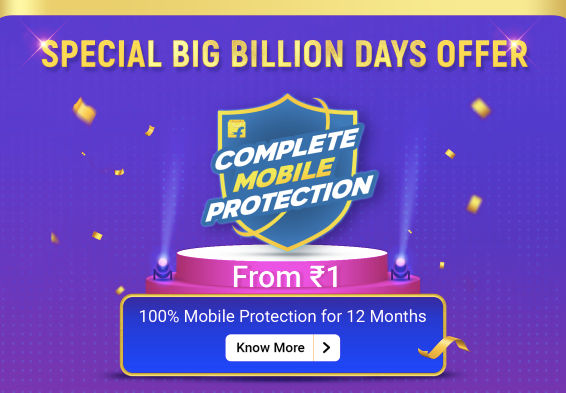 Customer assurance is a big priority for any online marketplace, and Flipkart has that covered in a major way. The extended warranty program, Flipkart's Complete Mobile Protection covers all kinds of repairs that your phone might need after its warranty period expires. What's even better, this protection plan will start at a jaw-dropping price of just Re 1 during the sale! All these things make sure that once you've bought your premium phone from Flipkart, you will stay assured that the platform will have your back in case anything goes wrong.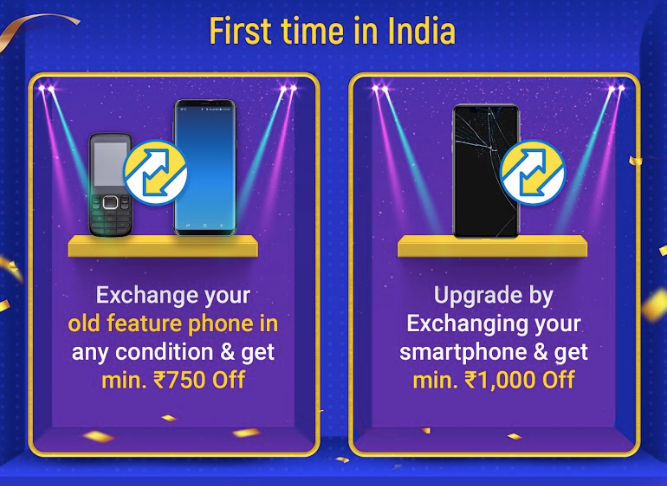 When you're buying a new phone, you always consider trading in your current device, and Flipkart is the best place for that. If your old smartphone is in working condition, Flipkart makes sure that you get the best exchange value for it, even if the screen is cracked! In fact, the better the condition of your smartphone, the more value you get upon exchanging the device. Now that's the kind of service you can expect from a platform that has remained India's preferred destination for premium smartphones for so many years! The no-cost EMI options are simply the icing on the cake and ensure that buying a premium smartphone doesn't break the bank for the customers.
For premium smartphone buyers, nothing can be as comforting as the Flipkart Warranty Assistant. It does exactly what its name implies – it complements your device's warranty by offering a pickup and drop facility in cases where repairs are needed. The Warranty Assistant service can be availed for just Rs 99 when you're making a smartphone purchase on Flipkart.
The trusted platform of millions of Indians
Thanks to everything we've mentioned so far, Flipkart has become the default destination for premium smartphone buyers in India. Buying a premium smartphone from Flipkart has never been so easy and satisfying.
As we said, the Big Billion Days sale is scheduled to kick off on October 16th and will run till October 21st, and that Flipkart Plus customers will get access to all the deals before everyone else starting 12pm October 15th. This sale undoubtedly will be the best time to buy your next premium smartphone. So head to the Flipkart Big Billion Days sale page to check out all the deals today and start deciding which smartphone you will purchase this time!