MediaTek's presence in diverse industry verticals is an established fact by now, and the chipmaker dominates segments like smart TVs and smart speakers. The Taiwan-based brand in fact, offers specialised solutions to cater to specific verticals, with custom-built technologies for handling the requirements for each. Flipkart's latest MarQ Smart Home Speaker for instance, is a good example.

At the heart of it is the MediaTek MT8516 kit, which is an integrated hardware and software solution designed specifically for voice assistant devices and audio applications. The kit includes a quad-core ARM Cortex-A35 application processor, clocked at up to 1.3GHz to process user inputs faster. Another key highlight is its 2-mic development kit that ensures accurate capture of voice commands even when the user is speaking from across the room. MediaTek has created this dev kit as a highly integrated and cost-competitive solution with both Wi-Fi and Bluetooth capabilities built-in. It even boasts of audio front-end and post-processing technologies.

Powered by Google Assistant, the new MarQ Smart Home Speaker is priced affordably at Rs 3,499 and looks like a compelling starting point if you're planning to buy your first smart speaker. It can control smart home devices, play and pause music, answer your questions and do a lot more with just simple voice commands. It even supports Hindi, so conversing with it is bound to be a breeze. What's more, MediaTek says that the speaker has been designed, engineered, and made in India, for the Indian demographic.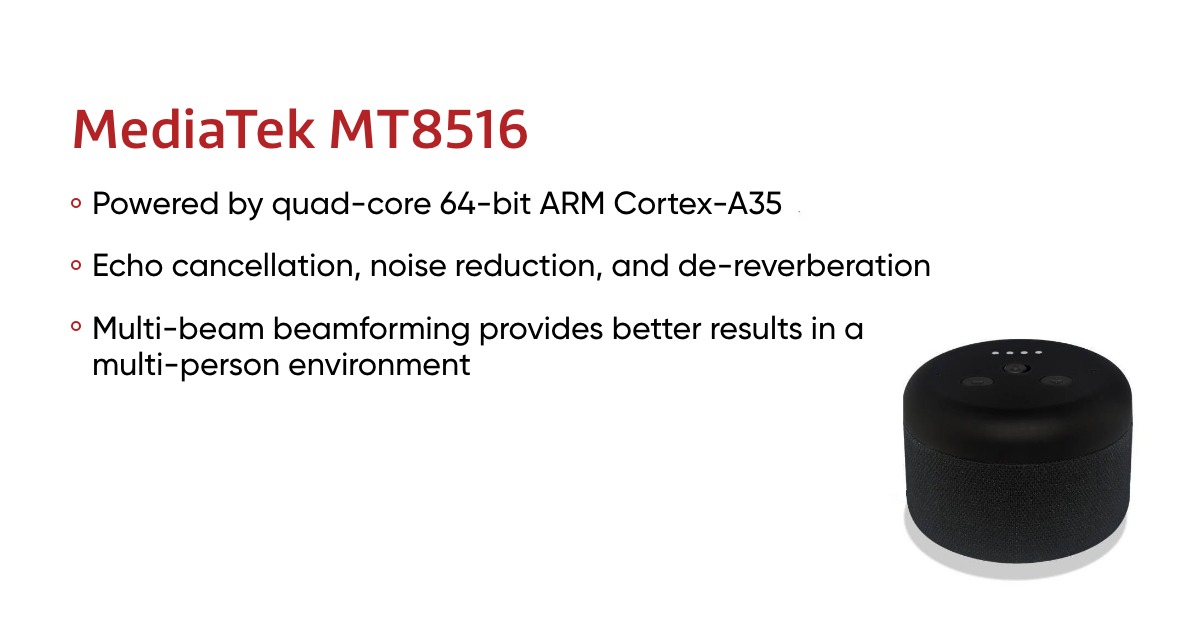 The 6W MarQ Smart Home Speaker ships in a black hue, and is encased in a moulded body with a soft fabric finish. The speaker's design and shape are understated yet beautiful to look at, and this allows the device to fit right into any kind of décor you have in your house. It's pretty compact in size too, so it won't take up a lot of space on your study table or wherever you choose to place it.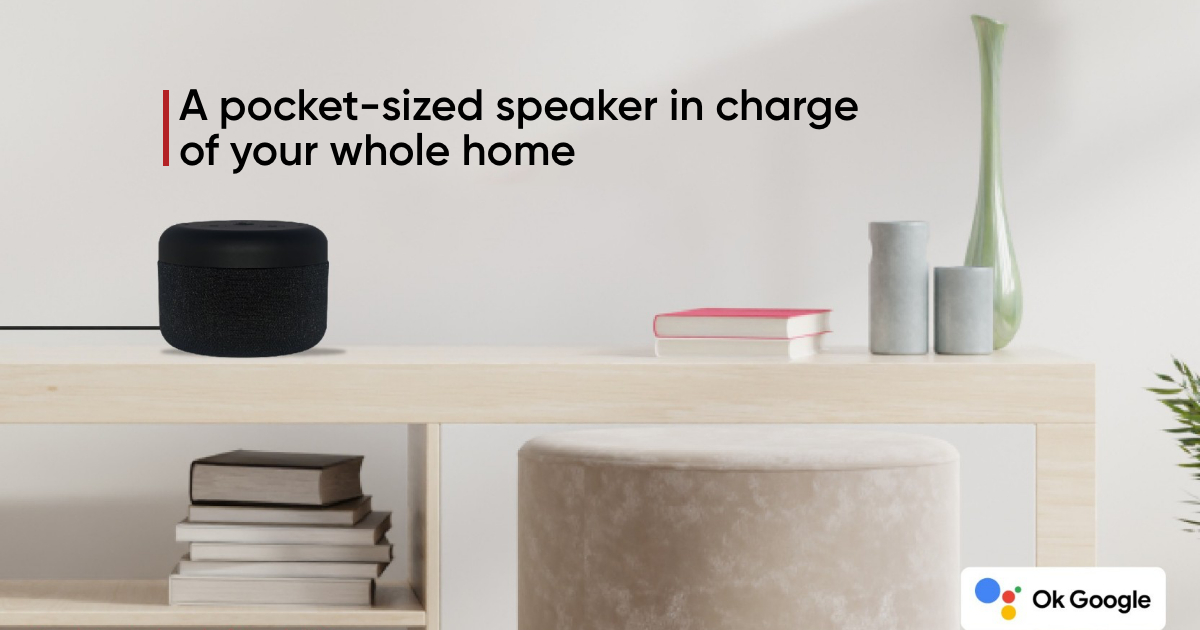 The MarQ Smart Home Speaker leverages the power of Google Assistant, which is arguably the best virtual assistant in the market right now. Apart from the ability to control a whole bunch of compatible smart home devices, it also excels at giving you answers to difficult questions and performing tasks like updating your calendar, setting an alarm, offering real-time translations, telling you jokes, playing games with you and much more. As per Flipkart, the MarQ Smart Home Speaker can offer two times stronger bass than the Google Home Mini, which happens to be its main competitor. Buyers of the device can avail free three-month membership of JioSaavn Pro, letting them listen to music without any pesky ads.

As to some benefits that the MediaTek MT8516 kit can offer to manufacturers, the MediaTek PowerAQ tool that's included as part of the solution provides an easy GUI for signal flow design and audio parameter tuning. The presence of this tool in the kit removes the need for an additional DSP. In fact, the MediaTek MT8516 dev kit helps manufacturers deliver a range of feature-packed and compelling smart devices, including soundbars, smart home hubs and much more.
All this, and a host of other technologies are part of the MarQ Smart Home Speaker from Flipkart. Just so you know, the speaker is priced at a very affordable Rs 3,499, making it a compelling option to consider for the features and capabilities it brings to the table.