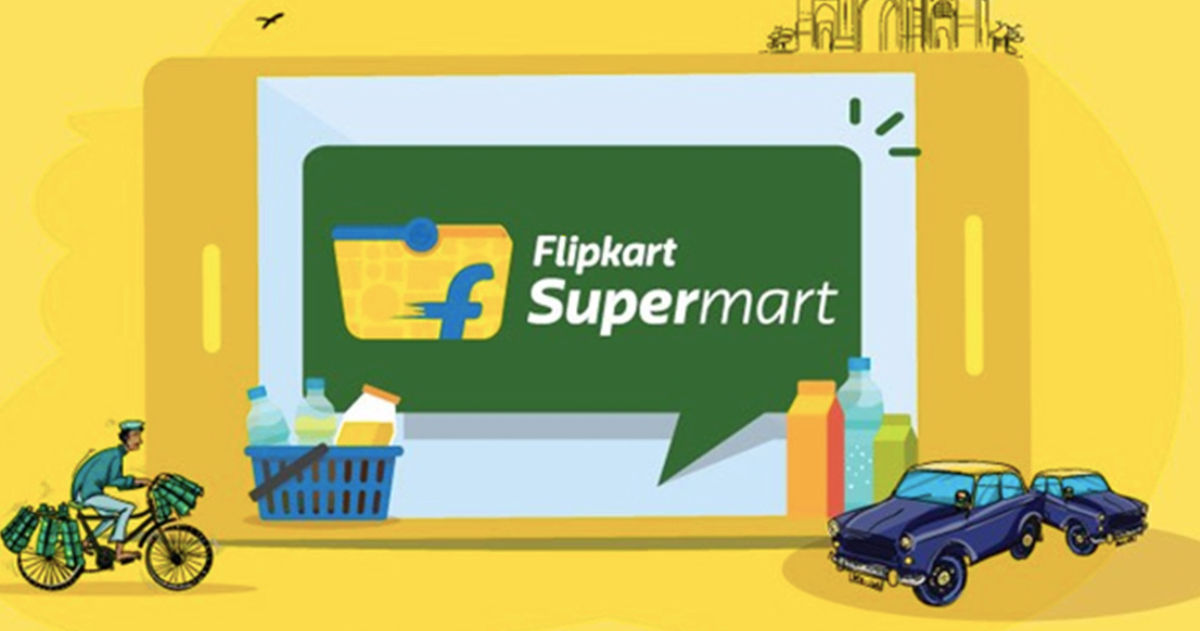 "Flipkart will start the home delivery service of food and other essentials in Bengaluru at first, followed by Mumbai, Chennai, Hyderabad, and Delhi-NCR"
Flipkart, which temporarily halted its services on Wednesday, will be back accepting orders from its customers. According to a report by The Economic Times, the Flipkart is gearing up to restart its grocery delivery service Supermart within the next few hours. The service will begin in Bengaluru at first, followed by other metropolitan cities, such as Mumbai, Chenna, Hyderabad, and Delhi NCR, where Supermart has been operational for the past few months. Flipkart Supermart will focus on delivering food and other essentials at your doorstep – avoiding the need for you to step out amidst the 21-day lockdown in India.
"The Walmart-owned online retailer is currently working with the Bengaluru Police, which has begun issuing passes to delivery agents of e-commerce companies, in order to avoid its delivery staff being stopped and harassed by the police on the street," added the report. This is in regard to the brutality e-commerce delivery agents allegedly faced from police in several cities across India, despite clear directives from state and central governments exempting e-commerce form Section 144 prohibitory orders, while they were trying to deliver the products.

I have called a meeting of online,e commerce food, medicine, groceries, vegetables/ fruits or animal products delivery aggregatorsTODAYat 7 pm at My office,No1, Infantry Road, Bangalore. One representative from each agency may please come. We promise all cooperation, please come.

— Bhaskar Rao IPS (@deepolice12) March 25, 2020
Apart from Flipkart, Grofers, BigBasket, and other e-commerce platforms are also currently not accepting new orders from consumers, and are awaiting clarity from state and central governments in order to restart their services. Food-aggregators such as Swiggy and Zomato are also hibernating, while Amazon.in is only running its services for essential items such as household staples, health care, and personal safety during the lockdown, which will last until April 14th.