"The next biggest innovation in smartphones have arrived with foldable displays, loads of cameras and astronomical price tags. Here's rounding them up."
Foldable phones are here, and by the looks of it, they are here to stay. The year 2019 is all about getting warmed up to the concept of these multi-form devices, and MWC 2019 has seen the floodgates open. The first foldable phones by mainstream brands we have seen are the Samsung Galaxy Fold and the Huawei Mate X, though their implementations of foldable screens are quite different. While the two companies will look to cash in on the first mover advantage, others such as OPPO, Xiaomi, LG and Motorola are hot on their heels, with their own attempts of unique, foldable designs.
With that at hand, here's looking at all foldable phones that have been launched so far, and ones that are expected some time later, in 2019.

Foldable phones announced so far
Royole FlexPai
The world's first commercially available foldable phone did not come from any heavyweight brand, but instead from the little known flexible display brand, Royole. Dubbed FlexPai, the world's first foldable phone has a 7.8-inch AMOLED display in tablet form. When folded inward, the usable screen area turns into a 4-inch smartphone display. The folding mechanism does not let the two halves of the phone lie flat against each other, and there is a visible gap between the hinge area.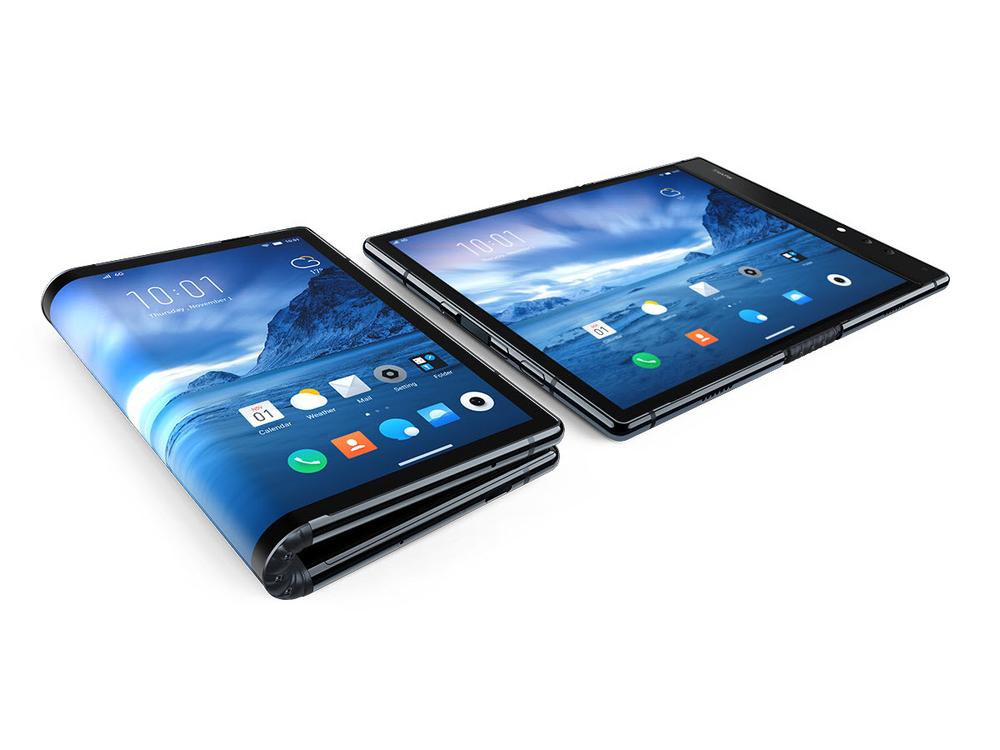 Still, it makes for a powerful overall device, with the Snapdragon 855 processor inside, coupled with 6GB RAM, 128GB storage, and a 16MP + 20MP camera setup. The Royole FlexPai was launched in China, Mexico, Canada and USA, at around $1,300 (approx. Rs 92,300). While it was not the most refined implementation of the foldable smartphone design, it gave us a glimpse of how many mainstream devices might look like in future.
Samsung Galaxy Fold
The first mainstream foldable flagship smartphone from a heavyweight brand, the Samsung Galaxy Fold looks every bit as premium as Samsung's usual flagships, bearing testament of Samsung's long-drawn research and development phase with its foldable smartphone design. The Galaxy Fold looks quite impressive as an overall device, folding into a candybar form factor with a 4.6-inch display that has very thick bezels like old school devices.
Instead of folding inwards, the Samsung Galaxy Fold uses its proprietary Infinity Flex display that folds outward to reveal a 7.3-inch Dynamic AMOLED display that works as a tablet. The custom-designed UI adapts apps from the smaller screen to the larger tablet form automatically once you fold out and you can even multitask with various messaging, productivity, and entertainment apps at the same time when in tablet form.
The Samsung Galaxy Fold has also used the hinge to great effect of style, giving it customisability and creating a suave foldable design that many might emulate. Oh, it also has a total of six cameras to ensure that you can take a photograph from any angle, in any form of the device. At $1,980 (approx. Rs 1,40,600), it is a pretty expensive device, but given the novelty of it, the price is quite understandable.
Huawei Mate X
A foldable design that uses one display panel, four cameras, folds into a 6.6-inch smartphone with a 6.4-inch secondary display at the rear and an adaptive interface that switches between actions pretty seamlessly. The Huawei Mate X has all of that and, above all, has considered elements such as the ergonomics of fitting snugly in one hand through a grip, the overall slimness of the fit of the foldable display, and all the finer elements that make so much sense in this snazzy, foldable design.
The Huawei Mate X offers a wonderfully practical foldable phone design, one that we can definitely see being implemented in future. It has all the flagship bells and whistles, including 5G connectivity, the Kirin 980 processor, and while Huawei hasn't revealed much about the four cameras on the device, the company has had a fantastic track record of launching class-leading cameras of late. At €2,299 (approx. Rs 1,85,800), it borders on almost ridiculously expensive, but it is still a solid amount of innovation packed into one device.
OPPO (concept)
Chinese smartphone maker OPPO's foldable smartphone design looks very similar to the Huawei Mate X. The company has shown a concept of its foldable device, and it has a similar layout to Huawei's device, with the most notable differentiator being that of thicker bezels when folded. OPPO appears to be more conservative with its approach, and has stated that it will only consider producing the device if it registers enough consumer demand in the industry.
Motorola
Of all the upcoming smartphone designs that are expected, we are the most excited about what Moto has in store. The Moto RAZR is set to make a return, this time with a foldable design that emulates the overall form factor of the classic flip phone from Motorola. The company has confirmed a foldable phone is in development and should be launched in Spring this year. Not much is known about it, but given the benefits of a foldable display, it makes a lot of sense that Moto's introduction into the foldable phone realm will be with the return of a classic Moto design.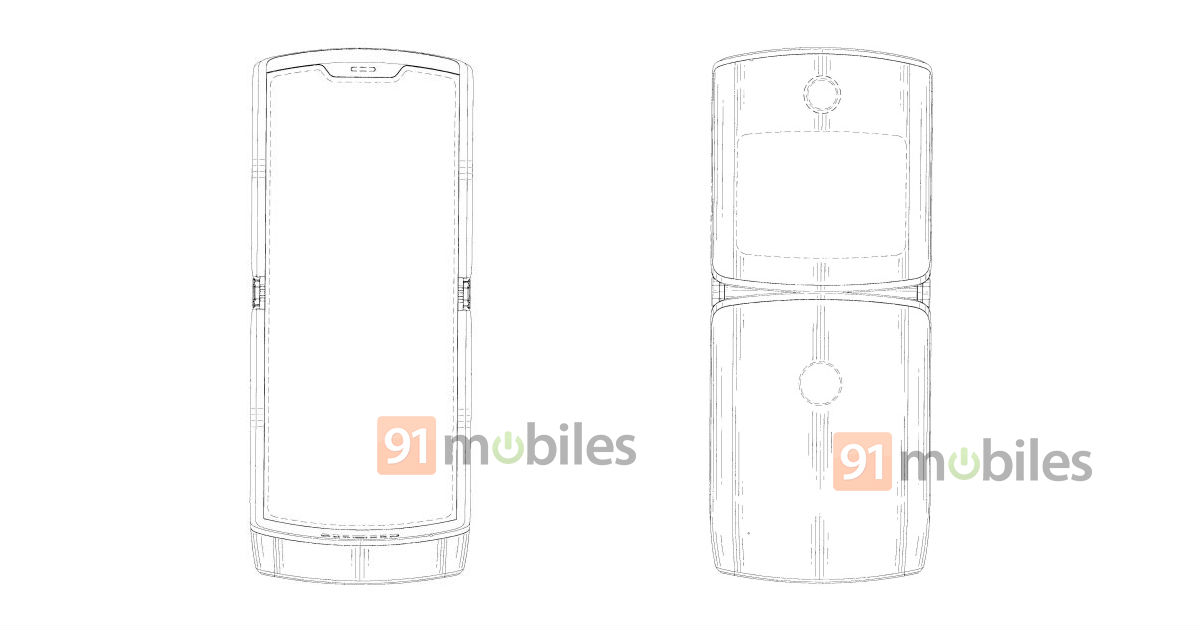 TCL (concept)
Of all companies that are working on foldable devices, TCL is one that will interest many, since not only is it a trusted supplier of components for many brands around the world, it also has a consumer-facing business that launches devices under its own name, Alcatel, Palm and BlackBerry. At MWC 2019, TCL's concept prototype was not shown in the working stage. Yet, what it showed is proof of concept of its idea behind a foldable device, and how might it become real.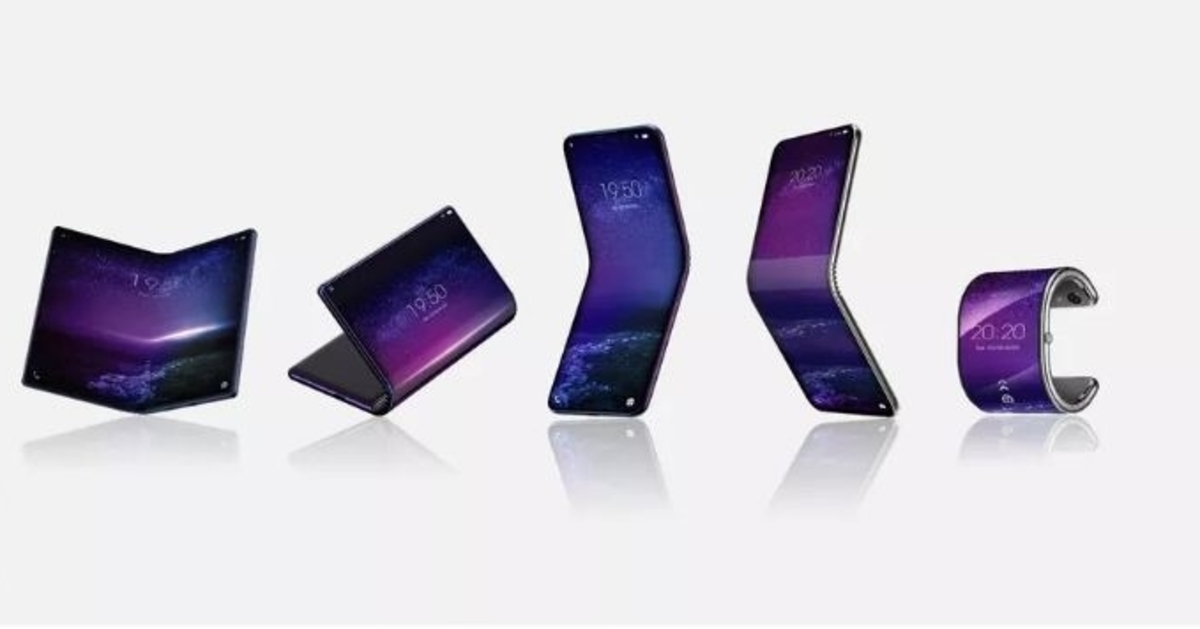 TCL's main play behind foldable devices is to make them affordable, eventually. Its hinge leaves a rather sizeable gap when folded and it might not be the most attractive design by far. But, it is certainly a possible design that companies may implement in the future, without taking the novelty factor away from folding phones.
Foldable phones expected in 2019
Xiaomi
Xiaomi has already given us a little teaser of what we can expect from it in terms of foldable designs. The foldable device appears to be one that can fold from both ends, to create a smartphone-like area in the middle. Our initial concerns remain that the device may end up being rather bulky, but Xiaomi might make use of flat-folding hinges on either ends to reduce the overall bulk. Expect the device to be called the Mi MIX Flex, and run on flagship-grade specifications, when it is launched. Xiaomi's first foldable smartphone is also likely to come with 5G connectivity, which is set to become increasingly common by end-2019 or early 2020.
LG
One of the companies that have always been at the forefront of innovation is LG. The Korean electronics maker has been working with foldable and rollable displays for a while, and we have spotted LG's patents on foldable smartphone designs. That said, the company has declared that it might be a bit too early to launch a foldable device, and would instead focus on 5G.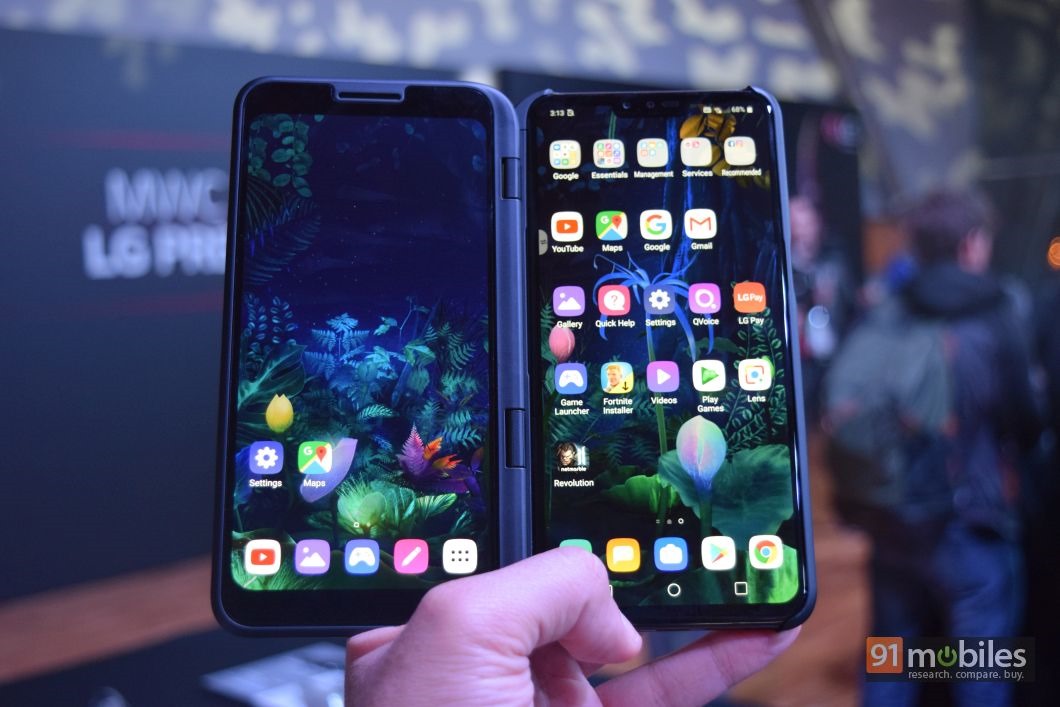 For now, the company has introduced a detachable secondary display for its latest smartphone, the LG V50 ThinQ. It isn't a foldable smartphone, but shows a pre-glimpse at how the foldable smartphone layout may work out for LG.
ZTE
This one is admittedly more obscure, since information is scarce on the ground. However, ZTE has often toyed around with the idea of varying form factors in devices, trying out elements such as dual-display smartphones. Rumours have suggested that the company is indeed working with a bendable display panel, with some posts even suggesting that instead of having a device that folds, ZTE might even try to use a rollable panel that wraps around an entire device, thereby making it a very attractive affair. Their production possibility, however, remains to be seen.
Far-away rumours
Apple
We no longer live in a world where Apple leads new innovations from the forefront, well ahead of fellow companies. Look at full-screen displays — Samsung got its bezel-less, full-screen look on point well ahead of Apple's notched form with the iPhone X came into existence. For a foldable iPhone, you will possibly need to wait well over a year to see it in concept, by which time we expect a whole bunch of OEMs to have foldable devices in their arsenal.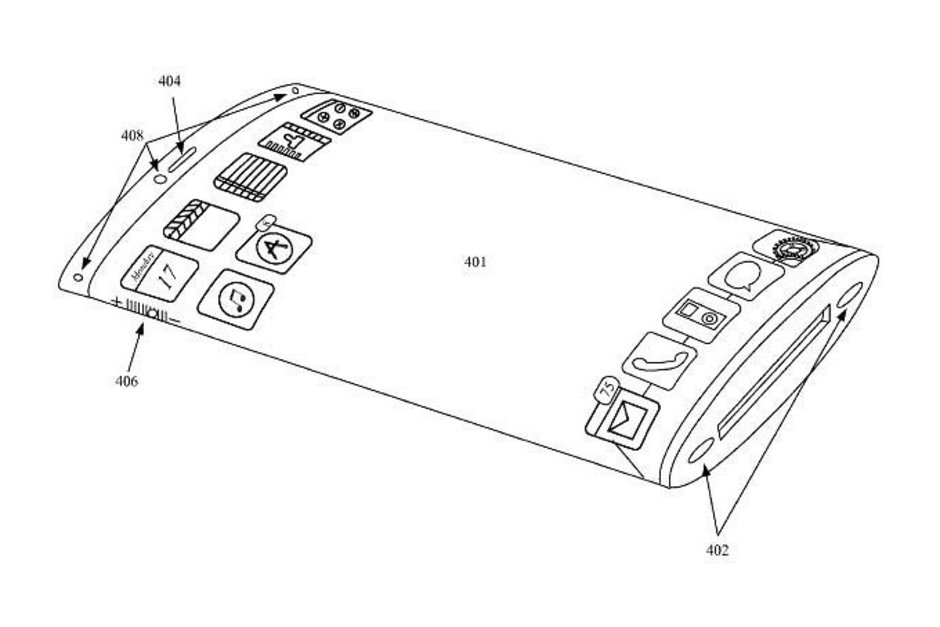 Sure, a foldable iPhone will be pretty cool, but the onus will be on Apple to show what it has to offer to the development of foldable devices. Will it introduce a new way of interacting, or maybe even merge an iPad Mini into an iPhone XS Max and create a super device of sorts? Or, like the infamous 'courage' jibes from back in 2016, will Apple become another adjective-laden also-ran? We expect all the answers by 2020.
Microsoft
The last one in this list is one that has been a part of foldable smartphone rumours since the prehistoric times. Microsoft's secretive Project Andromeda is not entirely a secret any longer — it has been discussed, dissected, and analysts have given multiple estimates for when might Microsoft return into the smartphone world. From where it stands, Project Andromeda might eventually become a foldable smartphone that runs on a modular, adaptive version of Windows 10.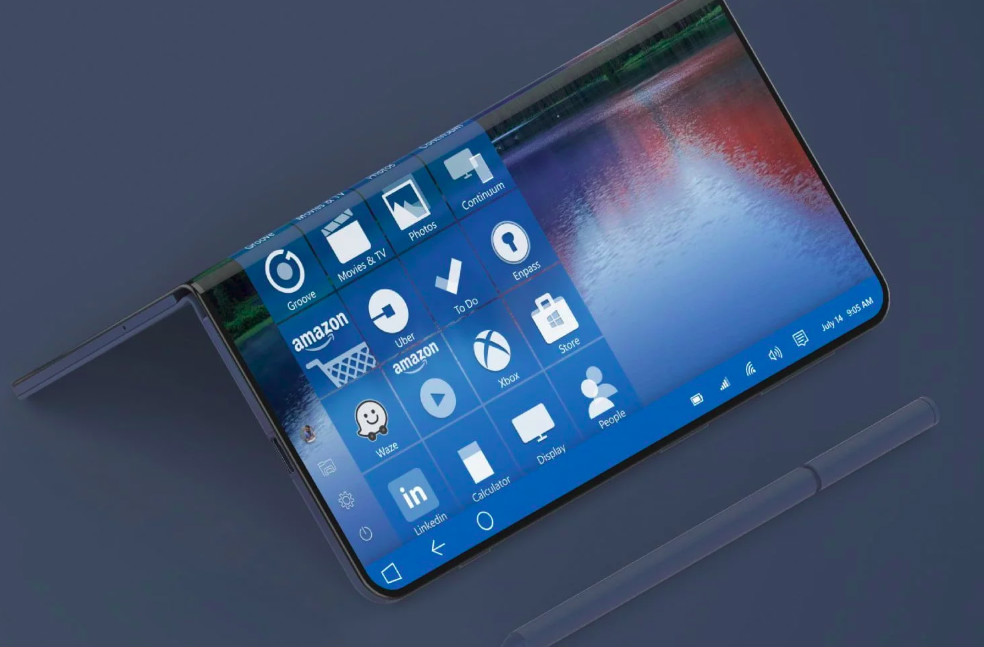 It sounds a bit too good to be true, but rumours around Microsoft's foldable device project have touted it to be a device that eventually merges the convenience and productivity of a PC, with the versatility and mobility of a smartphone. Hopefully, we will see more of it soon, and a possible launch in its production form, by next year.