"A look at the various device form factors powered by Intel"
Mobile computing, in today's context, is a very different world than what was visualised earlier. This is thanks to the wide assortment of different devices available, the different form factors they come in, and the functionality they provide. And at the centre, sit the latest Intel® processors that have made all this possible. Think about it – intensive number-crunching (the stuff that powerful processors do) is usually considered a power-consuming activity and believed to generate heat. With the latest generation of its processors, Intel® has managed to tackle all those issues and come up with solutions that can power a variety of different types of devices.
Intel® processors are designed to power a dynamic range of devices – covering everything from smartphones and tablets, to high-end gaming laptops. The new generation of Intel® Atom™ processors are meant to be energy efficient, yet capable of delivering high performance. The Core™ M and Core™ processors can deliver a solid blend of mobile performance, responsiveness and battery life. In fact, devices powered by these can wake up in a flash*, deliver great visuals* in conjunction with Intel® HD and Intel® Iris™ graphics, and offer security features like facial recognition and Intel® True Key™.
And while we're on the subject of performance, 6th-generation Intel® processors can offer up to 2.5X better productivity as compared to a five-year old PC**¹. And the wake-up timings are near instantaneous, just about 0.5 seconds to be precise**.
Coming to the plethora of form factors enabled by these processors, the sheer variety is amazing. Take for instance, PC-on-a-stick systems like the new Intel® Compute Stick 2. Or the compact Kangaroo Mobile Desktop PC which is said to be one of the lightest desktops around.
The Intel® Atom™ family powers a range of tablets, such as the Xiaomi Mi Pad 2, the Lenovo Yoga Tab 3 Pro with its built in projector, and the gaming-centric Acer Predator 8. The HP Envy Note 8 is also quite special, boasting a keyboard dock that also includes a stylus.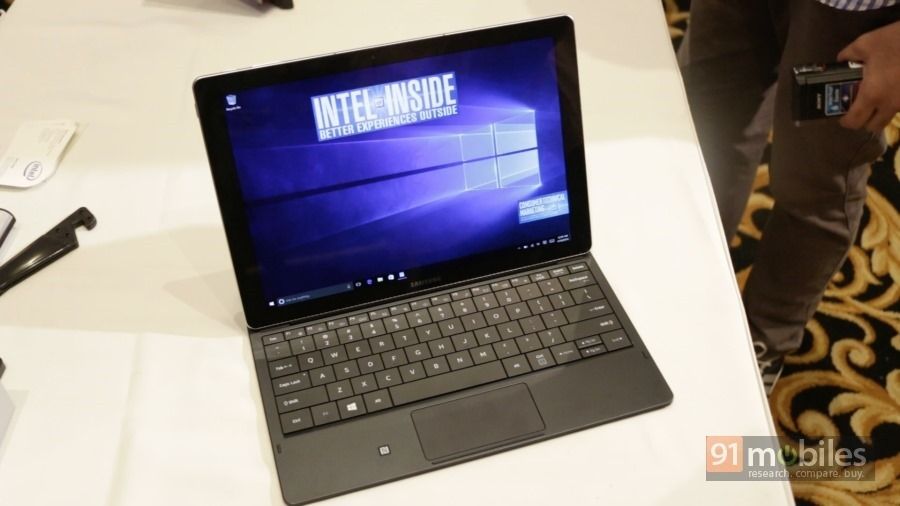 And while we're on the subject of form factors, the stylish Samsung Galaxy Tab Pro S, which is powered by an Intel® Core™ M processor, is a 12-inch hybrid machine which is extremely slim and highly portable. A true blend of technology and lifestyle.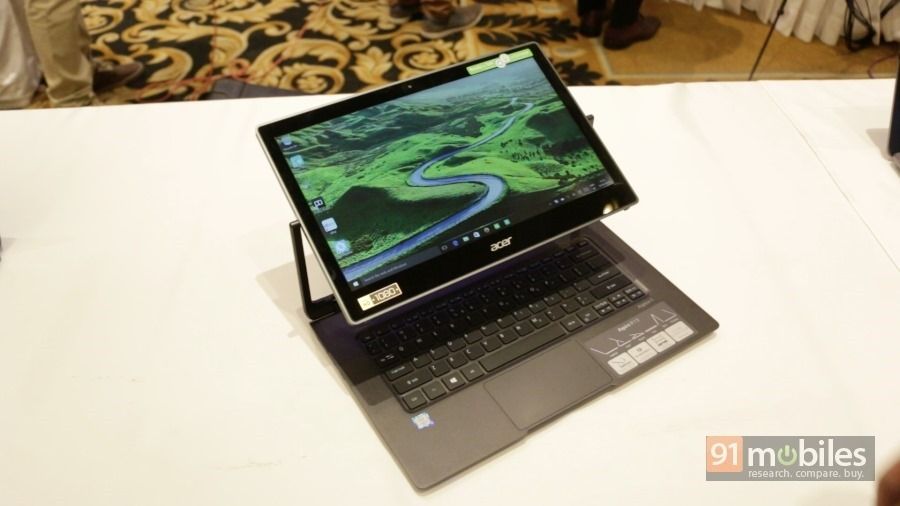 The Core™ i3, i5 and i7 family, designed for all-round computing, can also be found in different devices, showcasing different form factors. The HP Pavilion x360 is a 2 in 1 that switches between a tablet and laptop mode, the super-slim Dell XPS 13 offers a lovely edge-to-edge display, while the Acer Aspire R13 can be used in at least six different modes – the choice is immense.
The Acer Revo One deserves special mention. A mini PC shaped like a cube, it can be configured with up to Core™ i5 processors, and apart from built-in storage of up to 2TB, even lets you add more via twin SATA ports. Combine all that with 7.1-channel audio and remote-control apps you can download on your phone, and you have an awesome media centre PC right there.
So far, we've checked out quite a few form factors, and the amazing thing is that this isn't an exhaustive list – there are quite a few others out there. And the one common aspect they share is that they're all powered by Intel® processors.


*Source: http://www.intel.in/content/www/in/en/processors/core/core-m-processors.html
** Source: http://www.intel.in/content/www/in/en/processors/core/core-processor-family.html
Footnotes
Intel Reference Platform is an example new system. Products available from systems manufacturers will not be identical in design, and performance will vary.
Intel Reference Platform with Intel® Core™ i5-6200U processor, PL1=15W TDP, 2C4T, turbo up to 3.4GHz/3.2GHz. Memory: 2x4GB DDR4-2133. Storage: Intel® Solid State Drive (Intel®SSD). Display: 1920×1080 resolution. Graphics Driver: 15.40.4225. Battery: 43WHr. OS: Windows® 10.
Five-year-old PC with Intel® Core™ i5-520UM processor (1.06GHz up to 1.86GHz, 2C4T, 3MB) on Acer Aspire* 1830T. Memory: 4GB DDR3 1600MHz. Storage: 500GB hard drive. Display: 11-inch 1366×768 resolution. Battery: 63WHr. OS: Windows* 7.
Software and workloads used in performance tests may have been optimized for performance only on Intel microprocessors. Performance tests, such as SYSmark, MobileMark, and SPEC CPU are measured using specific computer systems, components, software, operations and functions. Any change to any of those factors may cause the results to vary. You should consult other information and performance tests to assist you in fully evaluating your contemplated purchases, including the performance of that product when combined with other products. For more complete information about performance and benchmark results, visit http://www.intel.com/performance
Measured by SYSmark 2014, a benchmark from BAPCo* consortium, which measures the performance of commonly used productivity applications, such as Microsoft Excel and Adobe Acrobat. Find out more at www.bapco.com.