"The new LTM is dubbed Wild West, and is an homage to what has traditionally been defined as the 'American Western' genre of action"
Epic Games has released Fortnite's v6.30 update, as published in the company's website. Among standard patches, fixes and improvements based on user feedback, the latest update includes three new elements in the game — two new weapons, and a swanky new Limited Time Mode (LTM) game mode.
The new LTM is dubbed Wild West, and going by its description, is an homage to what has traditionally defined as the 'American Western' genre of action. Clint Eastwood, anyone? Along with the new, customised setting for the gameplay, the Wild West LTM limits what will be available to the players. The available weapons include hunting rifles, six shooters, pump shotguns and double-barrel shotguns, while other available items include campfire, bandages, medical kits, slurp juice and the newly-introduced dynamite. The supply drops at regular intervals will also include epic-grade six shooters, and legendary double-barrel rifles.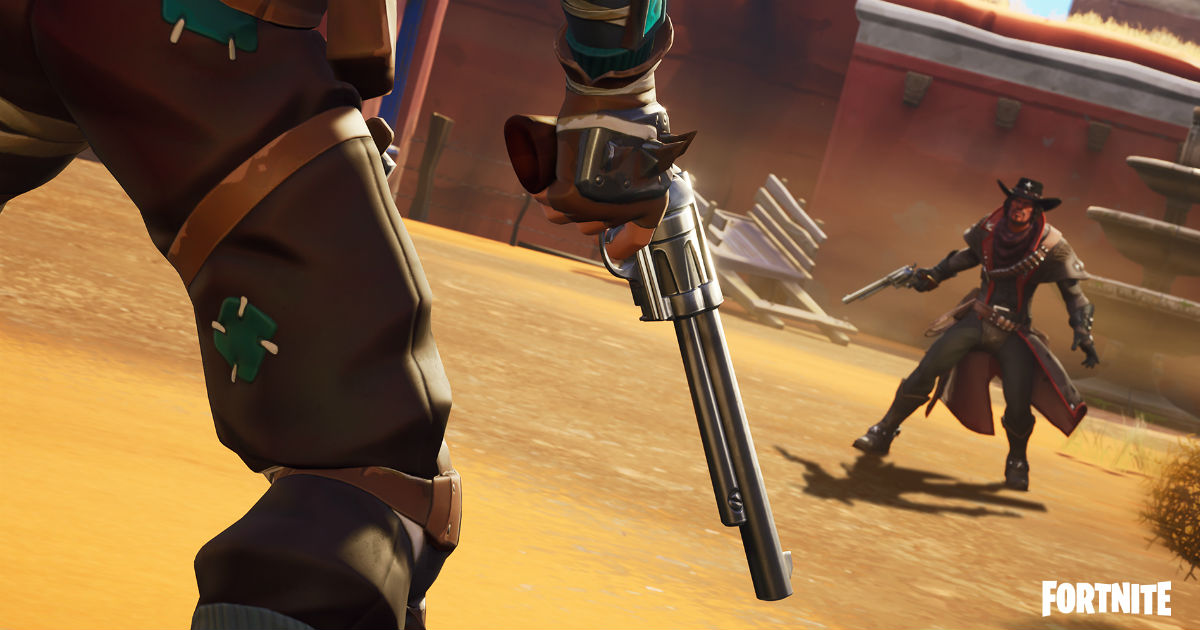 As for the new weapon, named dynamite, Epic Games has specified that it will not be a common item to find, and will be available across the game in stacks of three. Once inflicted, dynamites will cause 70 damage to players, and 800 damage to buildings. Further specifics of the damage that these dynamites can cause is listed on the Epic Games blog post.
The other weapon that has been added in this update is the Ghost Pistol, although it is only a limited-period item and available only in Save The World campaigns. These pistols can shoot through obstacles and enemies, and will be available in Fortnite until November 28, 7pm EST. Other changes coming with the Fortnite v6.30 update include a new event — the Scavenger Pop-Up Cup Duos. The new tournament has a number of custom adjustments to the rules pertaining to it.
The iOS update for Fortnite is 150MB in size, and has been rolled out today. The update also includes fixes to minor costume and replay glitches, which players had sporadically complained about.