"Food Fight mode divides players into two teams – Team Pizza and Team Burger"
Epic Games hardly lets any social trend pass by without introducing some relevant content on Fortnite and this strategy has ensured that the game feels fresh every time you play it. However, every now and then, the company also introduces some original content and game modes to avoid being labelled as 'sheeps' or 'conformers'. With Fortnite v6.30 update, the game might have now received its most fun game mode yet, along with new weapons and bug fixes.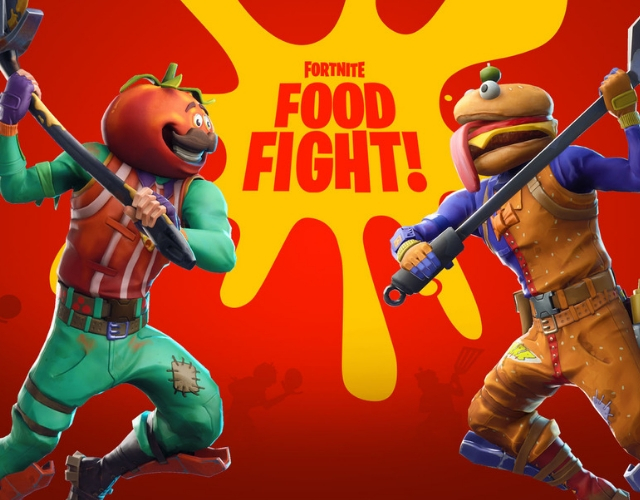 The new update adds 'Food Fight' mode to the game, which comes as an addition to Disco Domination and other standard modes in the battle royale part of the game. In Food Fight, all the players are divided into two teams of 12 members each. The two teams under are named 'Team Burger' and 'Team Pizza'. The players are divided into these two teams randomly and either get tomato or burger as their character heads for the session. The teams are separated by a wall in the initial period and then battle to destroy each other's bases.
Apart from this fun mode, there is a Mounted Turret weapon also added to the game. The new weapon gets unlimited ammo but players have to give it a break after firing for some time as it overheats. Further, the balloons that were added with the previous update now have suitable audio and visual effects if several are popped simultaneously.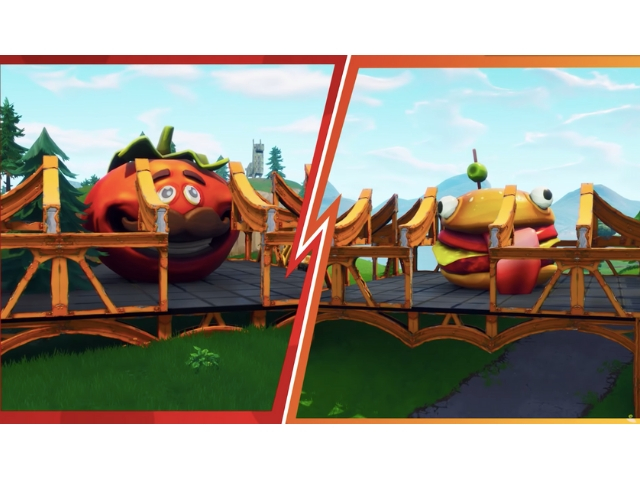 There is a new tournament called 'Scavenger Pop-Up Cup' added to the game. For the uninitiated, these Pop-Up Cups are essentially tournaments that test temporary limited time modes. "Scavenger will test several gameplay adjustments – reduced material limit, faster material harvesting, and earning health for eliminations," the company said in its patch notes.
You can find the changelog for the bug fixes down below:
Fixed an issue where holding the Interact binding while skydiving would not automatically start opening chests upon landing.

Fixed an issue where players briefly continued to look like they were skydiving when landing.

Fixed issue where PS4 controller lighting could be the wrong colour