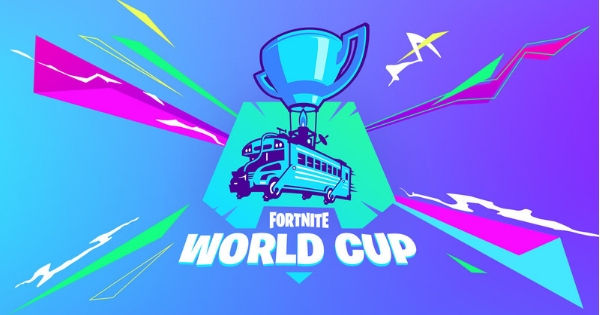 "You can pre-register for the World Cup Finals now, and if selected, you can purchase tickets"
The Fortnite World Cup online opens will be officially kicking off on April 13th. The online opens will end on June 16th and each player will stand a chance to win cash prizes from a $1 million pool. The winners will also be eligible to compete in the Fortnite World Cup finals, which will begin on July 26th. Epic Games has now opened up pre-registration for the tickets to the World Cup Finals. Registrations will close on April 14th.
The Finals would be held at USTA Billie Jean King National Tennis Centre's Arthur Ashe Stadium in New York City. This will be a 3-day event starting July 26th and ending on July 28th. If you win the chance to buy a ticket, you will also be receiving free V-Bucks and Season 10 Battle Pass at the finals. Of course, you will have to attend the event to claim the prizes.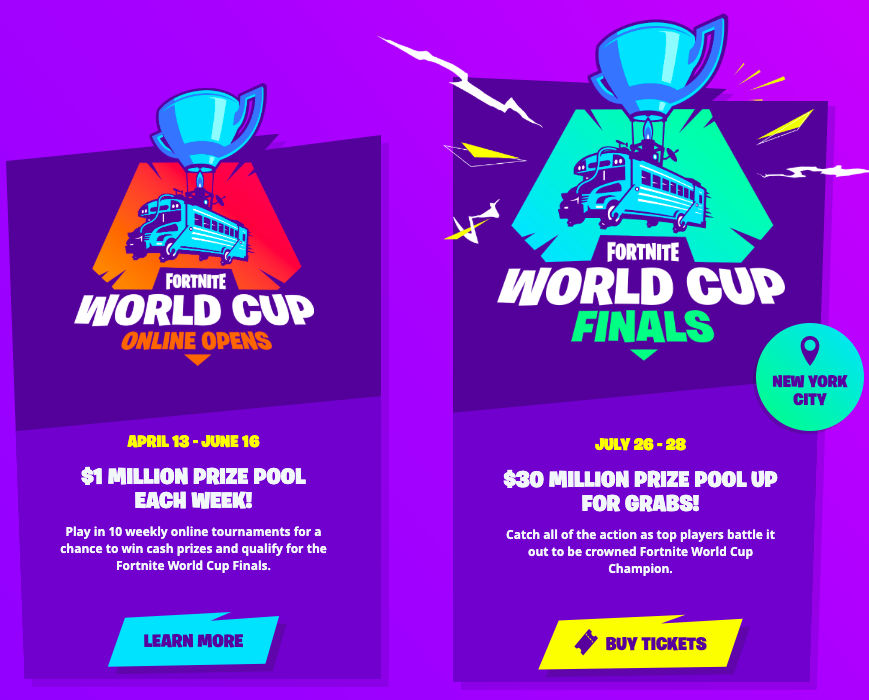 If you are a Fortnite player, and are good at it, then you should probably register for the Online opens. Winners of the World Cup Finals will stand a chance to win from the whopping $30,000,000 prize pool. The winners of the finals will take home $3 million, while everyone else will get about $50,000. This is probably the biggest prize pool in the history of e-sports. Before you can dream of winning millions of dollars, you will need to win the online opens.
As mentioned earlier, the online opens will start on April 13th. Each week, an online open would be held during the weekend. There will be two rounds of gameplay for each server, with the semi-finals happening on a Saturday, and the finals on Sunday. Three thousand players from the Saturday semi-finals will advance to the finals match on Sunday, and the top ranked players will advance to the World Cup finals. The winners of the online opens will also be eligible for a cash prize from a $1 million prize pool.
Fortnite is no longer as popular as it used to be, which is why Epic Games is doing all it can to keep players interested. Players are moving to Apex Legends, which offers much more than Fortnite.