"According to the report, Fossil will become one of the first companies to use Snapdragon's new platform for its line of premium smartwatches."
Fossil has announced its next set of smartwatches powered by Google's Wear OS. According to the announcement, the Fossil Gen 5 smartwatches will run on Qualcomm's new wearable chipset Snapdragon 3100. These smartwatches will also have 1GB of RAM and better battery life than before and feature their own speakers. There are six variants of the company's Gen 5 smartwatches. These include the Carlyle version, which is available in Smoke, Black, and Black/Brown options. There's also the Juliana version that has stones on the bezel, and will be sold in Rose Gold, Rose Gold/Black, and Rose Gold/Blush options. They have the same dimensions and will be coming with 22mm bands.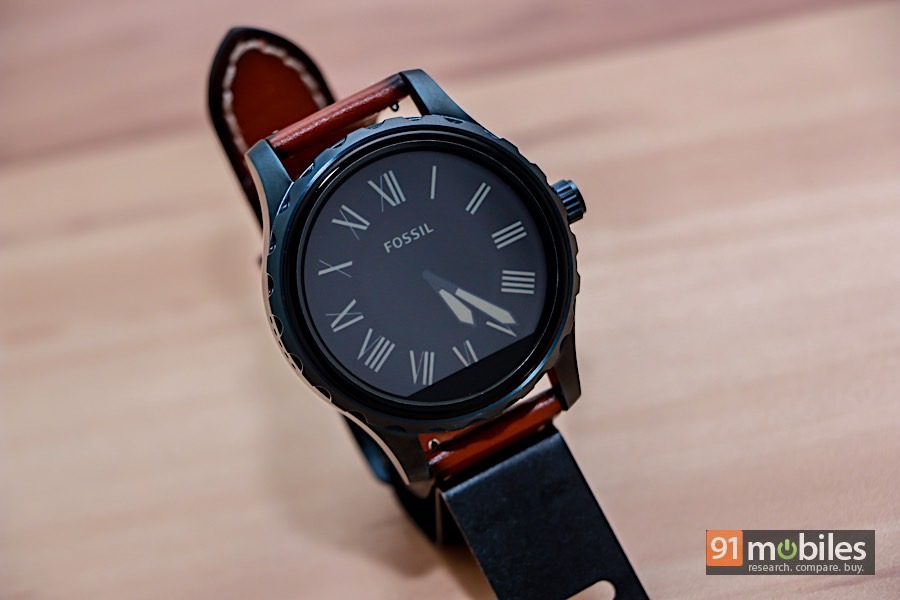 The smartwatches are priced at around Rs 22,000 and are being sold on Amazon. This puts the Gen 5 smartwatches from Fossil amongst the few that run on Qualcomm's wearable chipset. The Fossil Sport is one of the watches amongst these, running on the Snapdragon 3100 chipset. The Snapdragon 3100 doesn't bring much performance improvements for smartwatches, which is probably why Fossil is putting 1GB RAM on the devices, to keep things smooth and usable.
Further, the company says that it will also include its own "Smart Battery Modes" features. These include four different options, including daily, extended, custom, and time-only. While the Time-Only mode is self-explanatory and makes the smartwatch function more like a regular watch, the others are more algorithm-driven. On the Daily mode, which is the default setting, the watch functions like any other smartwatch. However, the Extended mode turns off various features of the device to 'extend' battery life to "multiple days". On the other hand, the Custom mode allows users to define what features will be running and the ones that will be disabled. The extended mode also turns off the Watch's Always-On display, location access, Wi-Fi, NFC and more.
Fossil's Gen 5 smartwatches also are also amongst a new generation of smartwatches that have 1GB of RAM. Traditionally, device makers have chosen 512MB of RAM on smartwatches, but 1GB is slowly becoming the trend. This essentially allows the watches to work faster, at least on paper, and last longer without slowing down considerably.