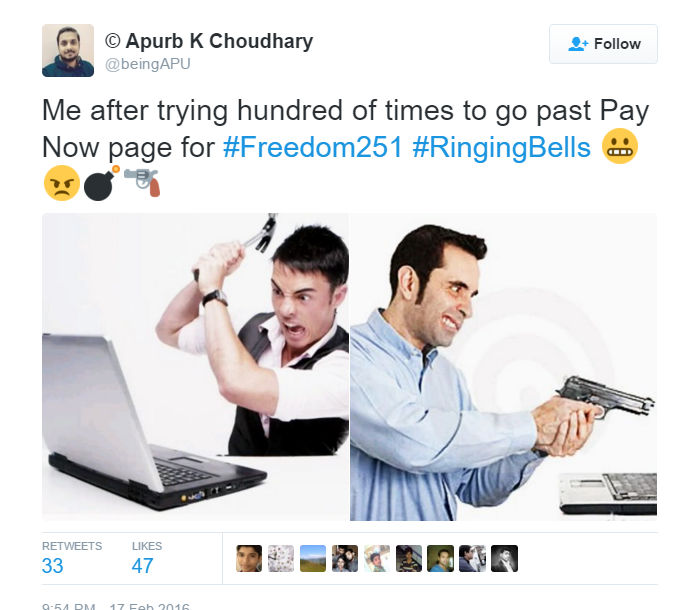 " 9 funny tweets on the chaotic launch of Freedom 251″
Launched yesterday as the world's cheapest smartphone, the Freedom 251 was to open bookings this morning at 6 am. A large number of buyers and enthusiasts around the country flocked to the company's website to book this magical smartphone… and who wouldn't – it's only for 300 bucks (shipping included)!

However, the website was full of bugs. It first refused to open at all and once it did, people were unable to head to the payment page. And after almost six hours the company issued an apology. This whole episode angered a lot of people and they headed to twitter to vent their frustration. In fact #Freedom251 had been trending on Twitter for a couple of hours! So, here are nine times the Freedom 251 got epicly trolled.
1. Here's a pun on the name itself. But the irony is… you couldn't book it even after 251 attempts!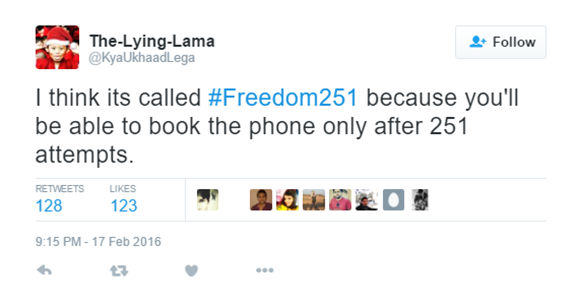 2. Adding insult to injury…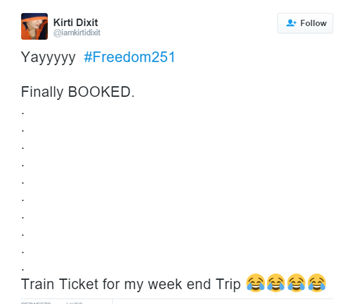 3. A jibe at a favourite politician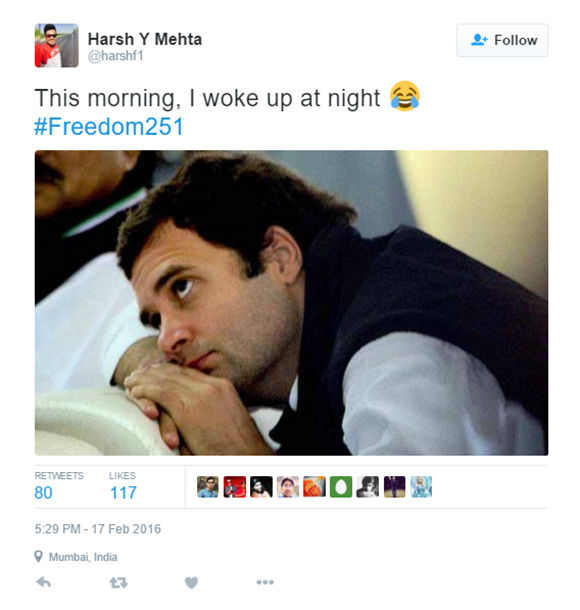 4. His mother is so proud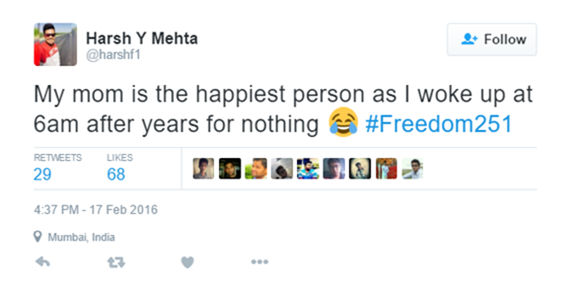 5. Guilty as charged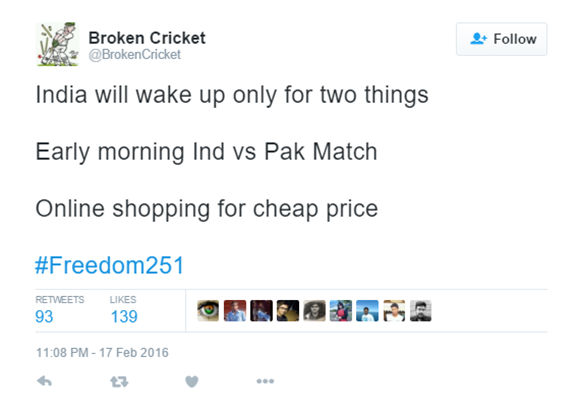 6. Patriotic…eh?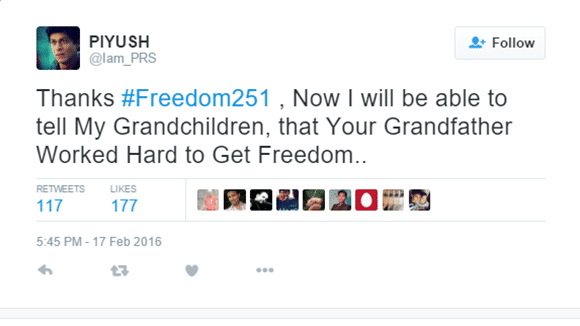 7. In memory of those who woke up early…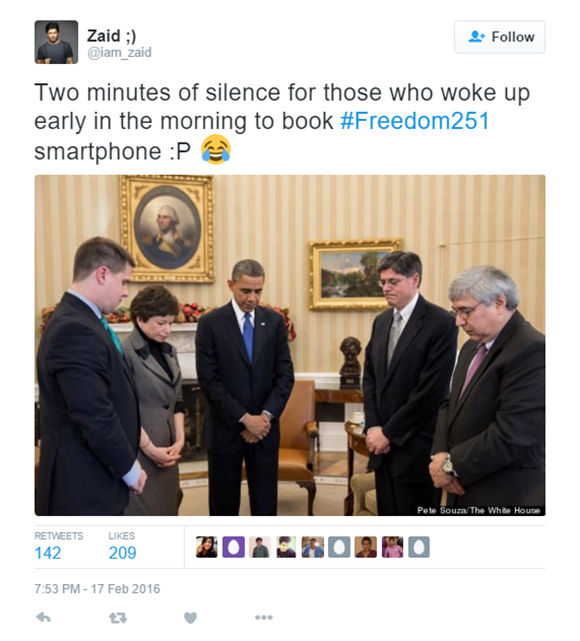 8. This sums it up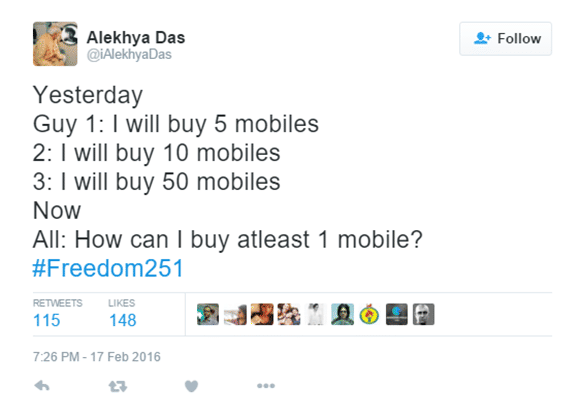 9. So the moral of the story is…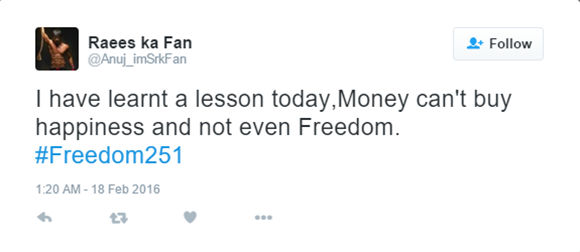 10. I know I said nine… but this is important. One guy actually managed to buy the Freedom 251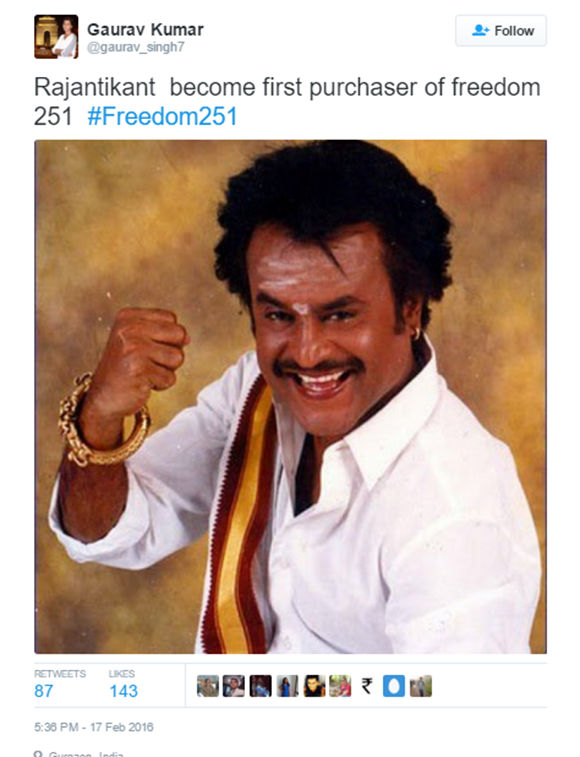 That's all for now… and we do wish good luck to all those who seek to but the Freedom 251. For more news on this elusive device, stay tuned to 91mobiles.