"The X-A7 boasts high-speed autofocus, 4K video recording, and a bright LCD display"
Back in September, Fujifilm unveiled their latest compact mirrorless digital camera, the X-A7. Now, the Japanese company is bringing this camera to the Indian sub-continent. The Fujifilm X-A7 mirrorless camera comes with a 24.2-megapixel CMOS sensor and has been mainly targeted at consumers that love to vlog. It can shoot 4K resolution videos at 30fps and 1080p resolution videos at 60fps. The camera weighs in at 455 grams with the standard lens kit attached, which is great for the vloggers. According to Fujifilm, the X-A7 offers outstanding image quality with the help of its unique colour reproduction technology.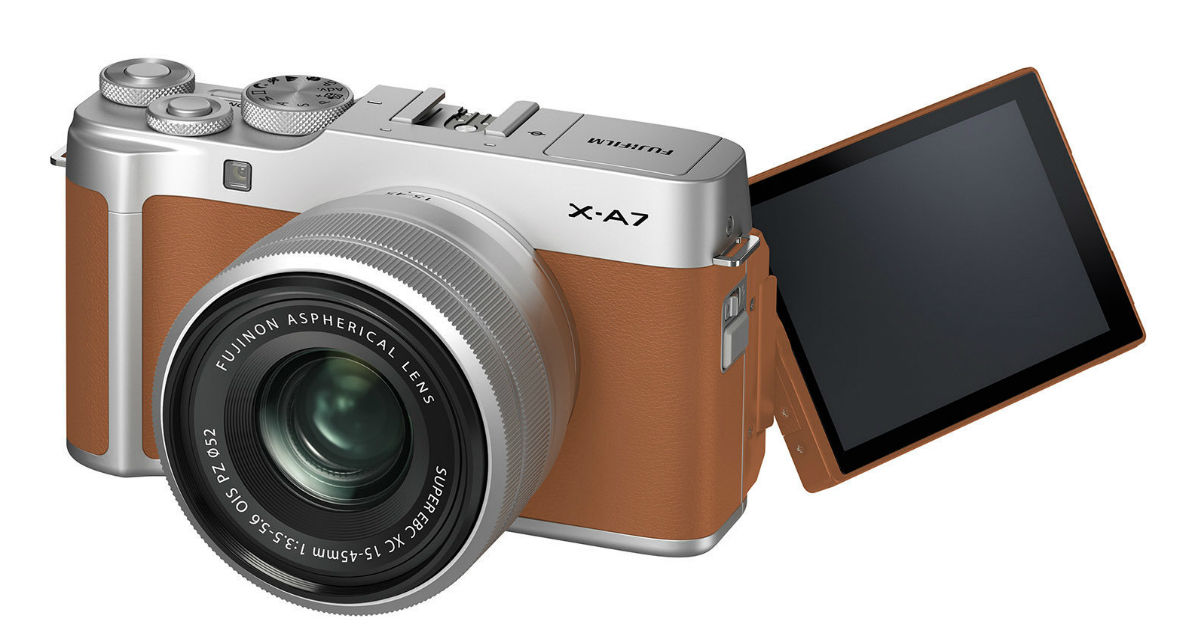 Fujifilm X-A7 price in India
The Fujifilm X-A7 price in India will start at Rs 59,999 and comes with the XC 15-45mm lens kit. The camera will be available for purchase in five colour options – Silver, Dark Silver, Navy Blue, Camel, and Mint Green.
Fujifilm X-A7 features
The Fujifilm X-A7 features a new 24.24-megapixel APS-C sensor, which with the help of Fujifilm's unique colour reproduction tech, can produce vibrant colours. The camera can now take much better images with less noise even at high ISO range. It offers a maximum high sensitivity of ISO51200, which is great for low-light photos. Fujifilm has also improved the high-speed autofocus on the X-A7 and it features about 8.5 times more phase-detection pixels than the outgoing model.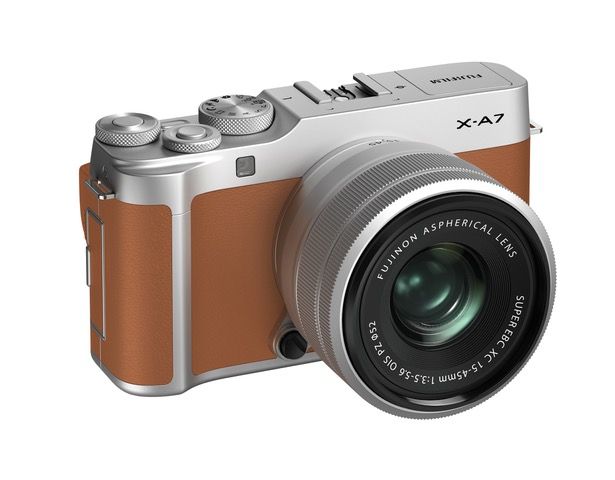 As mentioned in the beginning, the camera only weighs 455 grams in total. The body is just 320 grams and can shoot around 440 photos on a full charge. It can record 4K videos without cropping and can do 15-minutes of recording. On 1080p, the X-A7 can record for 30 minutes and it also features a new Countdown Video mode for accurate recording. A bright 3.5-inch LCD display is available at the back with touch support. It also has vari-angle support, which allows the user to adjust it to any angle. The camera offers various shooting modes for all kinds of scenarios. For connectivity, the Fujifilm X-A7 comes with Bluetooth LE and supports the Fujifilm Camera app. Users can use this app to easily transfer photos and videos to a paired smartphone or tablet. The device also supports wired data connection and this is 8 times faster than wireless transfer.