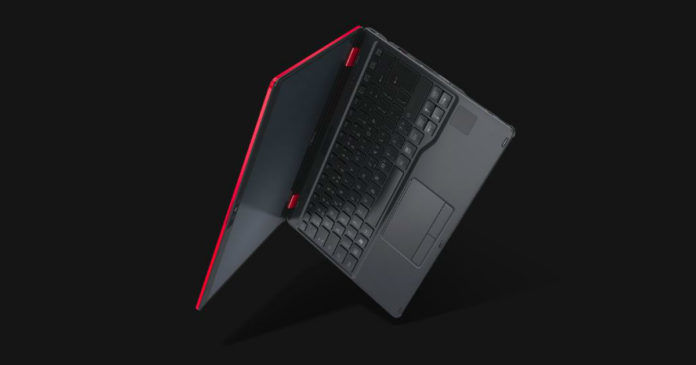 "The new launch includes four new Fujitsu laptops in two lineups, and three new tablets under the Arrows lineup, all to be launched in Japan by May-end."
Fujitsu has unveiled its latest line of Windows 10-powered laptops and tablets, aimed at enterprise customers. The company has focused on portability as the main theme of its latest products, while offering reasonably updated hardware to provide reliable performance on paper. The latest products include the Fujitsu Lifebook U series ultra-thin laptops, which are offered in both convertible and traditional notebook formats. The Arrows Tabs, meanwhile, would operate as tablets running on Windows 10, and would presumably support keyboard compatibility via Bluetooth, although not much is known about them as of now.
According to the press statement, Fujitsu claims that its Lifebook U939X/A is the world's slimmest 13.3-inch convertible laptop, which also includes a stylus integrated with it. The laptops measure just 16.9mm in thickness and weigh only 877g to offer great portability for the business consumer. The convertible has a 360-degree rotating hinge, which can be adjusted in any angle required. The presence of the touchscreen display also makes it ideal for visual content creation, and the performance platform of 8th generation Intel Core processors and the Windows 10 operating system mean that it should be able to handle most basic to semi-professional design and illustration tasks with relative ease.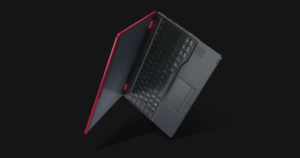 Fujitsu further states that the keyboard surface integrates a camera for easy snapshots, while the laptop also comes with a dedicated button to enable the 'Quick Note' function of Windows 10. It also gets a Thunderbolt 3 port to aid productivity and presence in conference rooms. Its notebook version, the Fujitsu Lifebook U939/A, is even lighter at 777g, and apart from the touch functionality and the fully rotating hinge, is reasonably similar to the convertible Lifebook.
While not much is disclosed about the Fujitsu Arrows tablets, they are powered by the same processors as the Lifebook U series laptops and run on Windows 10 as well. The tablets will be possibly aimed at more of entertainment consumption, instead of regular work and productivity. While the products will not launch in India as of now, all of the laptops and tablets will go on sale in Japan from the end of this month, and the pricing of all the products range from JPY 1,64,600 (Rs 1,04,000) to JPY 3,26,800 (Rs 2,07,000).